Cutting John Cho's Tigertail Role Was A Difficult Decision To Make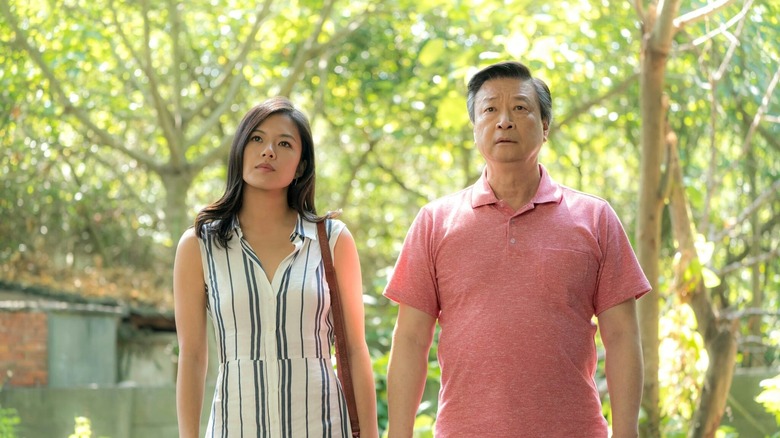 Netflix
Alan Yang's 2020 film "Tigertail" serves as a fictionalized version of the filmmaker's father's story. "Tigertail" follows a character name Pin-Jui (Hong Chi-Lee as a young man, the excellent Tzi-Ma in the present) as he grows up in — and eventually moves away from — Huwei, Taiwan. Pin-Jui finds himself choosing between the woman he loves, and the woman he must marry for the sake of convenience and financial stability, ultimately choosing the latter and moving to the United States. Pin-Jui grows into a strict, distant, rules-obsessed middle-aged dad, now estranged from his American daughter (Christine Ko) who can't stand his obsessions with status and wealth. "Tigertail" is an attempt to understand one's own distant parents, and Yang's refusal to vilify Pin-Jui makes for a glorious effort of empathy. 
The most widely recognizable star in "Tigertail" may be Joan Chen, who started acting in the 1970s, appeared in several high-profile American productions — she played Josie Packard on "Twin Peaks" — and directed a few notable features ("Xiu Xiu: The Sent Down Girl," "Autumn in New York"). "Tigertail" was also set to feature another notable star: the wonderful John Cho. 
Yang found, however, when he was cutting "Tigertail," that Cho's character, and all the scenes he shot, weren't going to fit naturally into what the film needed to be.
#StarringJohnCho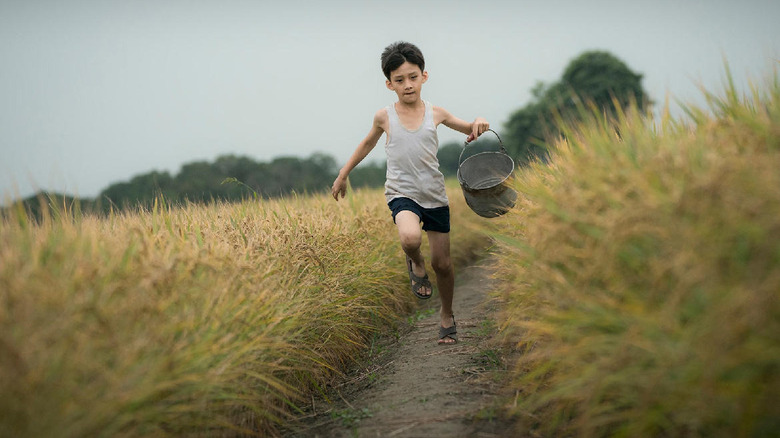 Netflix
In a 2020 interview with Vulture, Yang talked about why he decided to cut out one of the film's biggest stars, and how much it pained him to do so. Yang has only said that Cho was to appear in the present-day sequences in "Tigertail," and have given little other details regarding his role or his character's place in the story.
Yang was apologetic, and wasn't so callous as to cut Cho's scenes without letting the actor know:
"He definitely shot some stuff with us. It was great. He delivered an amazing performance in the movie. As happens sometimes in the course of editing, the movie tells you what it wants to be. It killed me to do it, but his character was in some of the modern-day scenes, and we didn't end up using those scenes. I called John basically as soon as I was thinking about making that decision. He was in Australia filming 'Cowboy Bebop.' We had a fairly long, meaningful conversation. He was so supportive and understanding. I'll always remember that conversation."
Yang was also sensitive to the fact that Cho is an important figure in the Asian American community. Cho has been very open about his experience as a Korean in the American showbiz system, acknowledging that Asian actors are too rarely cast in the leads of high-profile film projects. The actor's many fans also once enacted an online guerilla art campaign called simply #StarringJohnCho, wherein they would Photoshop Cho's face onto existing film posters, replacing caucasian actors. This was not done for mere reasons of fandom, but to stress how infrequently Asian faces are seen in American films.
Kill your darlings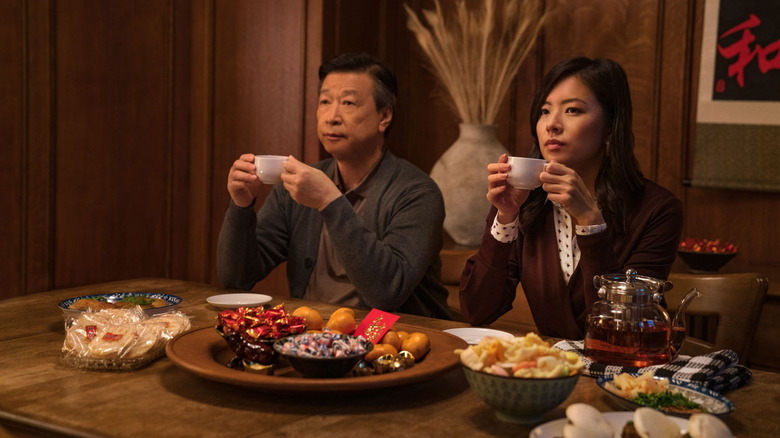 Netflix
Yang was aware of Cho's importance as a movie star, making the decision to cut him from "Tigertail" especially difficult.
"He told me that he had a great time working on the movie. In fact, he was doing scenes in this movie that were scenes unlike he had done before in his career. I know how long he's worked and how much he's meant to the Asian-American community, so that meant a lot to me. He's an executive producer on the movie. The movie would not have been the same without his energy and force behind it, so I'm incredibly grateful to everything John gave to the movie."
The Vulture interviewer, E. Alex Jung, used the phrase "kill your darlings" to describe the cut, and Yang agreed. But, committed to making "Tigertail" into the film he wanted, Yang was stalwart.
"It's like I said, it happened in the writing process as well," he said. "Sometimes it happens in the editing booth, but it's really figuring out and drilling down on what the heart of the movie is. It really is like, 'Okay, well, how do I make sure every scene in the movie is pulling toward the ultimate goal?' That is where some of the most difficult choices have to be made."
"Tigertail" had some production issues from the very start, but it emerged as one of the more striking immigrant story of the last several years. It is currently available on Netflix, and features a career-best performance from actor Tzi-Ma.