Superhero Bits: The Making Of Moon Knight, Someone Was Streaming Morbius On Twitch & More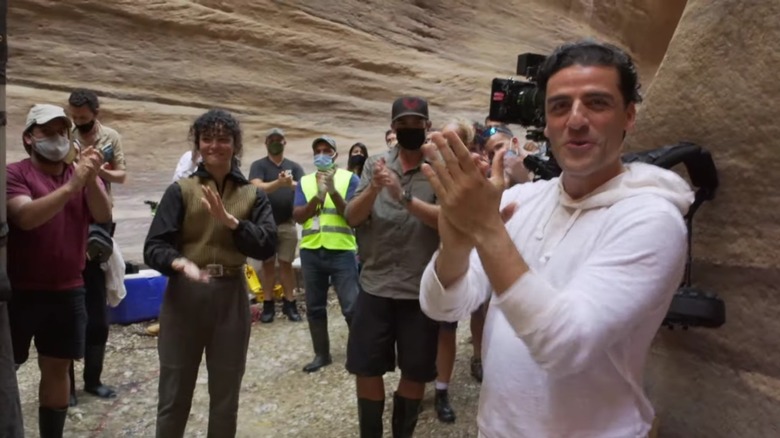 Disney+
(Superhero Bits is a collection of stories, updates, and videos about anything and everything inspired by the comics of Marvel, DC, and more. For comic book movies, TV shows, merchandise, events, and whatever catches our eye, this is the place to find anything that falls through the cracks.)
In this edition of Superhero Bits:
Twitch had to shut down a channel streaming "Morbius."
The making of Marvel's "Moon Knight" on Disney+.
"Aquaman" spin-off "The Trench" may be repurposed by James Wan.
"She-Hulk" gets a rating.
Doctor Strange Egg Attack figure from Beast Kingdom
The folks at Beast Kingdom have revealed a new, pretty unique figure based on "Doctor Strange in the Multiverse of Madness." Glimpsed in the above Instagram photo, this "Egg Attack" figure is set to be released next year with pre-orders going live soon. It comes with lots of bells and whistles, including 26 points of articulation and an interchangeable head. Pre-orders are not live just yet but they are expected to be available soon. So those who are interested should keep your eyes open.
Young Justice boss shuts down calls to remove LGBTQ content from the show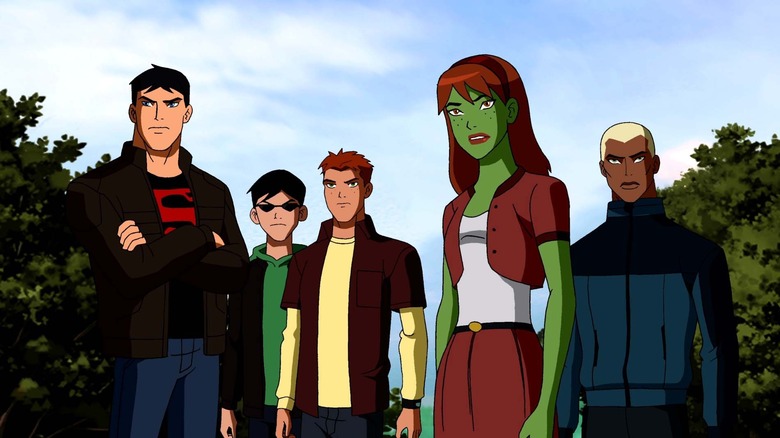 HBO Max
Greg Weisman is not having any of it with fans who don't like the LGBTQ representation in HBO Max's "Young Justice." The popular animated series most definitely includes LGBTQ characters and doesn't shy away from that on screen. Well, a fan on Twitter recently called for the show to ax said bits of representation. The producer was having precisely none of it. In response, Weisman had this to say:
"How about instead, I strip all straight white male content from the show. We've seen plenty of that already, anyway, and I think they may be polluting the show. Don't ruin my mood."
In short, "Young Justice" will remain gay. So get on board or don't.
The Flash season 8 Keep It Dark promo
Here is the official promo for the 17th episode of the eighth season of "The Flash" on The CW:
The Flash (Grant Gustin) goes off the grid to look for answers about a new Meta in town. Meanwhile, Allegra (Kayla Compton) pulls out all of the stops at CC Citizen Media, to protect a source and a friend.
Danielle Panabaker directed the episode, which was written by Kristen Kim and Emily Palizzi.
She-Hulk: Attorney At Law gets an official rating on Disney+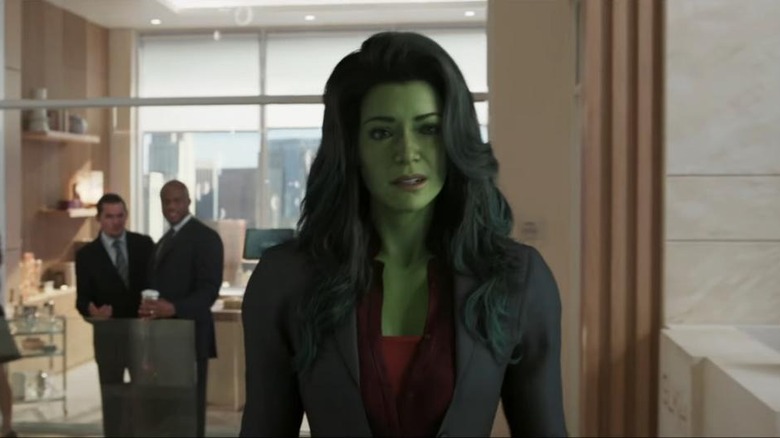 Marvel Studios
As noted by the folks at Comic Book Resources, Disney+ has updated its page for the upcoming release of "She-Hulk: Attorney at Law," which is set to arrive on the streaming service in August. The series has been given an official rating of TV-14, which is more or less in line with what we've come to expect from the MCU up to this point. Every single MCU movie released to date has been rated PG-13, and this is essentially the closest thing that TV has. So, we're not going to go overly tame with this one, but we're also not going to push the envelope too much.
Look at how Marvel made that Khonshu fight from Moon Knight
For a TV show, Marvel sure managed to incorporate a whole lot of spectacle into the "Moon Knight" finale, not the least of which was the godly fight between Khonshu and Ammit. Now, Sean Faden, VFX Supervisor for the series, explains how they managed to make that bit of magic happen. The above video not only includes behind-the-scenes footage of the sequence, but insight from Faden that helps provide a much better understanding of the process and filmmaking magic that was employed to bring this sequence to life. Check it out for yourself above.
Canceled Aquaman spin-off The Trench could be repurposed by director James Wan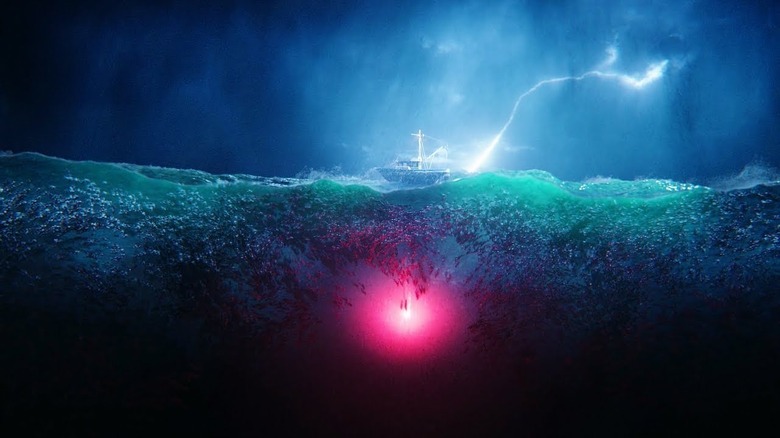 Warner Bros.
The bad news is that James Wan won't get to make his planned "Aquaman" spin-off, tentatively titled "The Trench," which would have been inspired by a particularly memorable sequence from the 2018 DC superhero film. The good news is that Wan may well be able to repurpose that idea in something else down the line, it just may not be within the DC universe. Speaking with Comicbook.com, Wan had this to say:
"Listen, I feel like everything I come up with, everything I do, if I come up with something that I don't end up using, that doesn't mean that I cannot be inspired to use that in a different way. That's my problem, is I come up with a lot of ideas and I have so many ideas just percolating, but obviously, I can't use all of them. So I would say of all the different thoughts and ideas I've come up with, I end up using maybe 20-30% of them in my work, and so I do have a drawer full of ideas that could develop into something else."
Who knows? Maybe he can combine "The Trench" into that "Malignant" sequel that might happen. Now that would be something.
Twitch shuts down a channel that was streaming Morbius on a loop
Someone has been streaming the entirety of Morbius on twitch for the past 12 hours and there's currently over 2000 people watching it live. I'm losing my mind pic.twitter.com/u8qcqHMFY9

— Radstads (@Radstads) May 26, 2022
Marvel and Sony's "Morbius" recently made its way to digital retailers following its pretty disappointing theatrical release. Yes, the movie did top the box office in its first week of release, but the fall from grace was swift and brutal — not to mention the very poor reviews. Well, someone decided it would be a good idea to stream Jared Leto's film on a loop on Twitch and, apparently, they were getting away with it for quite some time. Typically, this sort of thing would be shut down in a hurry but this particular stream managed to pull one over on the powers that be for a bit. It has, however, since been shut down by Twitch. So you'll have to pay to see Dr. Michael Morbius do his thing.
Assembled: The Making of Moon Knight now streaming on Disney+
Lastly, Marvel has released a brand new special titled "Assembled: The Making of Moon Knight" on Disney+. As the name implies, the special will offer a behind-the-scenes look at what went into making the series a reality, which involved Oscar Isaac playing multiple roles, amongst many other things. These "Assembled" documentaries have become a tradition for the MCU as of late and essentially play like well-made Blu-ray extras that Disney+ is using as additional content. For those of us who kind of miss good Blu-ray featurettes, this kind of helps scratch that itch. The special is streaming now on Disney+. You can check out the trailer above.