Here's Why Director Kate Herron Isn't Returning For Loki Season 2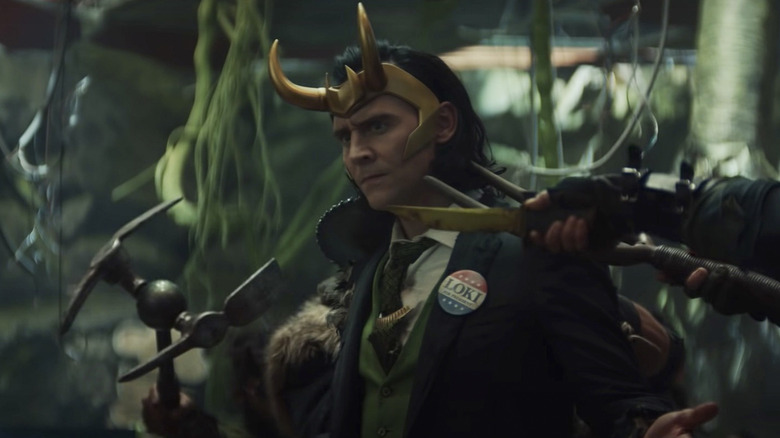 Marvel Studios
The Disney+ series "Loki" gave us a whole lot of Tom Hiddleston (thank you) through a story about his character's redemption (well, one version of him, least). We watched him fall in love with himself in the form of Sylvie (Sophia Di Martino) — hey, this is Loki we're talking about here — and we saw him try to solve the mystery of the Time Variance Authority, take down the system, and break open the multiverse. We also got a dose of Alligator Loki and Frog Thor, and if those two things don't satisfy you, I don't know what will. 
Heading the team was director Kate Herron, who gave us some stunning visuals and a whole lot of Lokis. (There are so very many of them to love!) The series was pivotal in setting up the multiversal issues that have become a recurring problem in Phase 4, and the concept of a multiversal war which might just be the next endgame of the entire Marvel Cinematic Universe. But Herron isn't coming back for the second season. At an Emmy event at the Pacific Design Center in Los Angeles, Herron told Variety why she isn't returning: 
"I was on the show for like three years in total. I just felt like I poured everything into it. It's almost like a campfire story that every filmmaker kind of brings their take and their perspective. I just felt like I gave so much to this. I was like, 'You know what, I feel like this was my effort for 'Loki.' I felt like having someone new and with fresh eyes — that, for me, is what will make a good season."
Moving on from the multiverse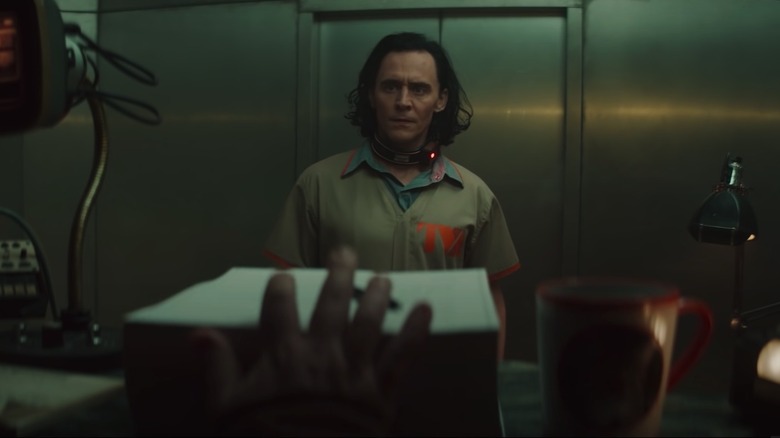 Marvel Studios
Her comments make me sad, despite the fact that they also make complete sense. It's always interesting to see what a new director or writer or creative team brings to a series or a character that we love, but I really did adore what Herron did with "Loki." Still, this isn't dissimilar to what happens in the comics. Different writers and artists bring a different feel to properties we care about. They tell different stories visually, structurally, tonally, thematically ... the list goes on. Heck, we can even call season 1 the "Kate Herron run" as we do with comics. 
I can't imagine the pressure that comes along with directing a Marvel project. The shows might be even harder than the films, given the increased hours of content. Plus, "Loki" was one of the first Marvel Disney+ shows. Between that pressure and the pandemic, the secrecy behind the series, and, not to put too fine a point on it, the fans, it's a lot to take on. I know how I studied episodes, looking for every clue and Easter egg, like so many other fans. I can't imagine being the one responsible for spearheading all of that. 
Whatever Herron does next though, I'm here for it. The series was so beautifully shot, it gave us one of the best MCU pairings ever with Loki and Morbius (Owen Wilson), and despite the ending being a clear set-up for other things, I loved almost everything about this series. I cannot wait to see what she takes on next. 
There is no release date yet for "Loki" season 2.