Loki Director Kate Herron Would Like To Direct That Netflix BioShock Movie, Please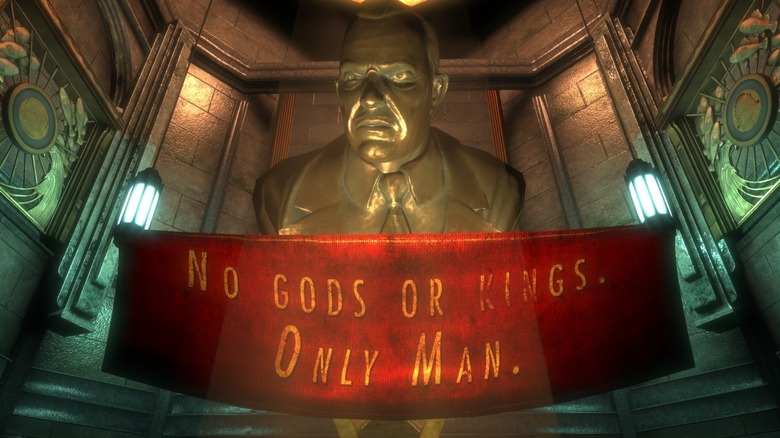 2K Games
There's a famous tale in the annals of Major League Baseball history, concerning one Hall of Fame slugger (who you may or may not have heard of) named Babe Ruth. The most prolific home run hitter of his day once supposedly "called his shot" in Game 3 of the 1932 World Series, pointing beyond the outfield to where he intended to launch a baseball into orbit and subsequently doing just that moments later. It's a great (if most likely apocryphal) story, but one that still resonates for a reason. What does that have to with anything? Not much, but I wanted to work my baseball fandom into the intro of one of these articles at some point.
No, I bring that up because actors or filmmakers doing the equivalent of calling their shots remains just as much of a feel-good story as anything else we hear about these days. Though virtually unknown to most superhero movie fans prior to "Shang-Chi and the Legend of the Ten Rings," Simu Liu famously tweeted out his interest in joining the MCU as the martial arts hero before actually getting cast. (Not to spoil a great narrative, but Kevin Feige never actually saw that tweet, sadly.)
With that precedent already set, another member of the Marvel family is attempting to use social media for good instead of, well, whatever most people tend to use it for. Director Kate Herron guided the Disney+ "Loki" series to positive fan reception and critical reviews, but now she's looking ahead to what's next. The recent news of Netflix's plans to make a "BioShock" movie caused quite a stir and many in the industry surely took notice of the fact that no filmmakers are currently attached to the project — Herron among them. The "Sex Education" director quickly put herself into the conversation (h/t Screen Rant) to direct the video game adaptation in the most endearingly straightforward way possible: with a tweet straight-up announcing herself throwing her hat into the ring.
*throws hat in ring*

— Kate Herron (@iamkateherron) February 15, 2022
Shoot your shot, people!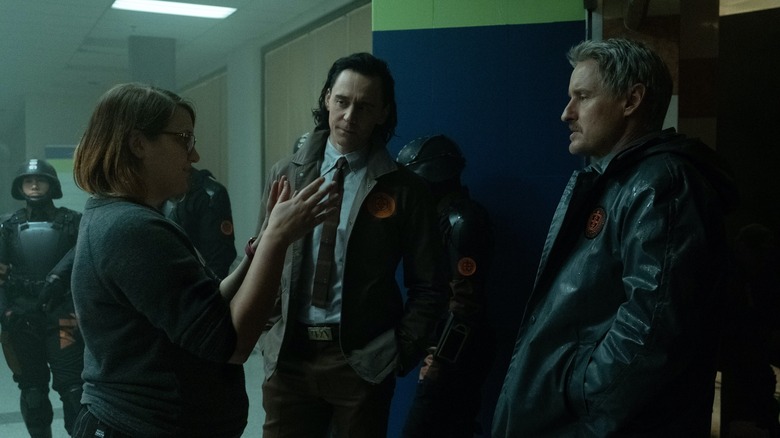 Chuck Zlotnick/Marvel
Honestly, who needs the slow-as-molasses process of negotiating through agents and studio go-betweens and going through various backdoor channels in order to indicate one's interest in directing a hot, upcoming project? Simply cut out the middle man and take matters into your own hands, I say! 
Director Kate Herron apparently agrees, letting her interest in directing the in-development "BioShock" movie known across all of Twitter with a series of tweets. Her coup de grâce took the form of one other follow-up tweet, quoting Dwight Schrute from "The Office" who, in turn, is quoting Billy Zane's character from "Titanic."
"A real man makes his own luck, Billy Zane Titanic" https://t.co/8ypVVXt0IH

— Kate Herron (@iamkateherron) February 15, 2022
Of course, that particular choice in quote feels perfectly in-line with the themes and ideas explored in "BioShock," as well. Billy Zane's insufferable Cal Hockley feels cut from the same arrogant cloth as the antagonist who founded Rapture in the first place, Andrew Ryan. The villainous student of Randian philosophy would completely agree with the idea that "a real man makes his own luck," depending on nobody else to do it for him ... or maybe I'm just reading too much into a classic, off-the-cuff reference. 
In any case, Herron's work on "Loki" proved her talent behind the camera and Netflix should be casting an incredibly wide net to find the right person for its upcoming "BioShock" movie. Could this one tweet end up landing her the gig of a lifetime? Who knows, but it'd be a great story if it did.