The Best TV Shows And Movies Leaving HBO Max In June 2022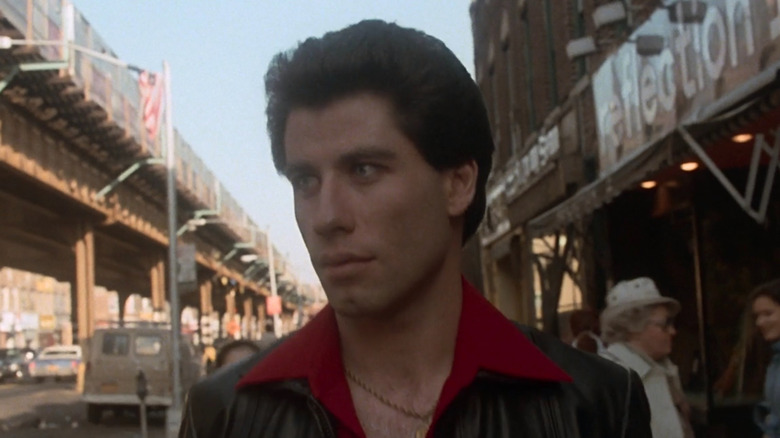 Paramount
A new month brings on another round of films and television shows ready to shuffle off of a streaming service. We like to believe that everything is always available, but I have been burned far too many times going to look for something I once saw on a streamer to find it is no longer there. There have been prime opportunities for me to check out masterpieces at not extra cost to my subscription, and yet I miss them.
Now, the end of June 2022 does not see a cavalcade of masterpieces leaving HBO Max, but there are a few truly great films leaving the service at the end of the month that you really should check out if you never have gotten around to them.
Solaris (2002)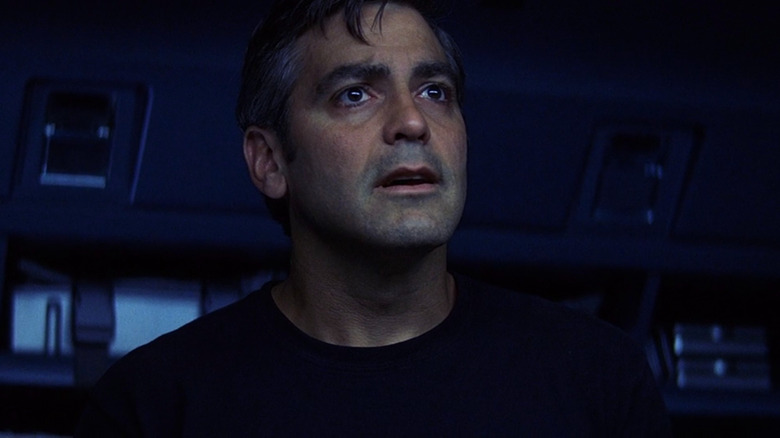 20th Century Fox
After earning as much clout as a filmmaker can get with the Oscar successes of "Erin Brockovich" and "Traffic" and the box office success of "Ocean's Eleven," Steven Soderbergh and his buddy George Clooney took that clout over to 20th Century Fox and remade Andrei Tarkovsky's contemplative science fiction classic "Solaris." The movie was met with mixed reviews from critics, a horrible box office performance, and the legendary F Cinemascore. One on side, you had people thinking they were desecrating a cinematic classic. On the other, you had people mad that this sci-fi blockbuster was this slow, methodical examination of a romance. Nobody was happy.
Well, I am happy. Soderbergh's "Solaris," to me, improves upon the original Tarkovsky picture and injects the film with an emotional rawness I feel the story needs. George Clooney and Natascha McElhone give two truly stunning performances, and if people were hip to it at the time, she should have received an Oscar nomination, without question. At 98 minutes, its deliberate pacing never feels like it is getting away from Soderbergh in the slightest, and when the slow burn starts to boil over, it is so satisfying. If you skipped out on "Solaris" because of the atrocious word of mouth, do not let that fool you. Give this a shot and marvel at how Soderbergh and Clooney convinced a studio to let them make this.
Saturday Night Fever (1977)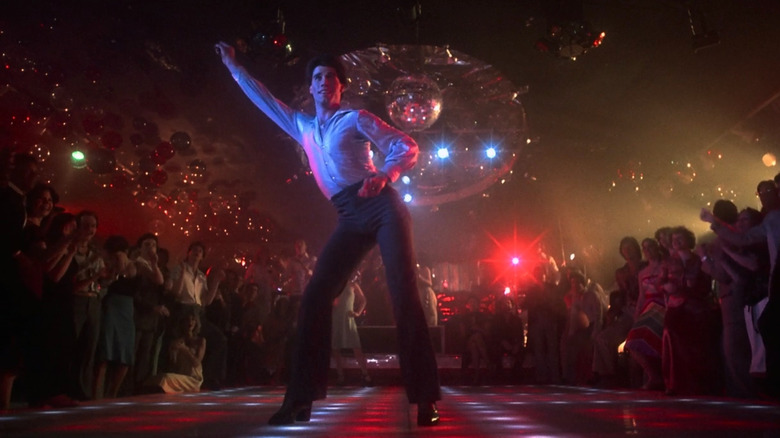 Paramount
The common classic refrain when people talk about "Saturday Night Fever" nowadays is something like, "That movie is way darker than you remember." And that is very true. The moments that made John Travolta a movie star, from the disco dance sequences to walking down the street with a paint can in one hand a two slices of pizza in the other, make you believe that this is just a fun romp. It is not. "Saturday Night Fever" is about working class struggles, depression, violence, and abortion. The fun dancing is the one release from the hard life that Travolta's Tony Manero lives.
For many people, this is a movie people around my generation think they have seen but really have only caught in bits and pieces, probably on television. If you really sit down and watch it, you will not just be surprised by what the movie actually is but how exquisitely made it is by director John Badham. Much like the film's most famous song, "Stayin' Alive" by The Bee Gees, this is about desperation through a veneer of gloss. It's a wonderful movie that has earned its place in popular culture, even if popular culture has warped the actual movie.
Lucky Numbers (2000)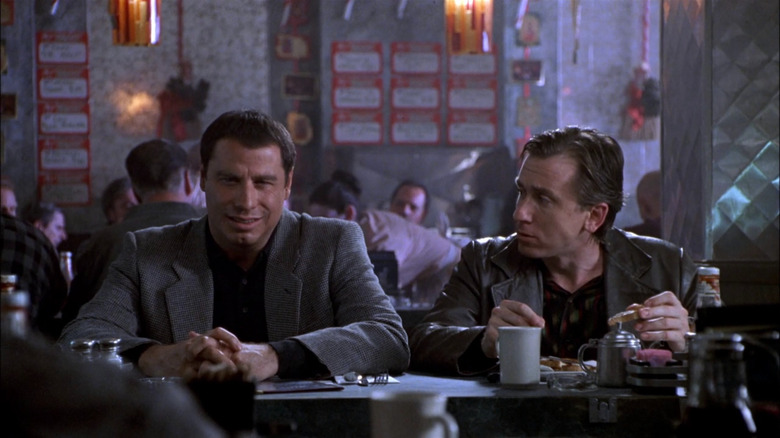 Paramount
Now, we have a blending of the previous two recommendations. This film both stars John Travolta and received an F Cinemascore! Unlike "Solaris," however, that score makes a lot more sense. "Lucky Numbers" is terrible. So why am I recommending this? A number of reasons. I am a massive fan of the films of Nora Ephron, the writer/director behind terrific pictures like "Sleepless in Seattle," "You've Got Mail," and "This Is My Life." "Lucky Numbers" is easily the most confounding work in her filmography. This dark crime comedy about a weather man (John Travolta) and lotto girl (Lisa Kudrow) scheming to win the lottery is unlike anything in her oeuvre. Most notably, this is the only film she directed that she did not write, and I cannot fathom why this script spoke to her so much that she just had to make it. It's not funny, thrilling, and Travolta's performance is ghastly. Its oddity within Ephron's work makes it utterly fascinating.
The other major reason to check it out is actually a positive, and that is Bill Pullman. Pullman plays a detective on the case of the lottery fraud, and his entire character is that he would rather be doing anything else in the world than his job. It is genuinely a hysterical performance that is unfortunately buried within a terrible film. He shows up about halfway through the movie and injects it with such a wonderful energy that it makes you think for just a brief moment the film isn't a train wreck.
Look, most people do not even know that "Lucky Numbers" exists, and I don't blame them. But ever since I first saw the film, it has been a puzzle I have been trying to figure out. Join me in attempting to decipher it.
The Last Five Years (2014)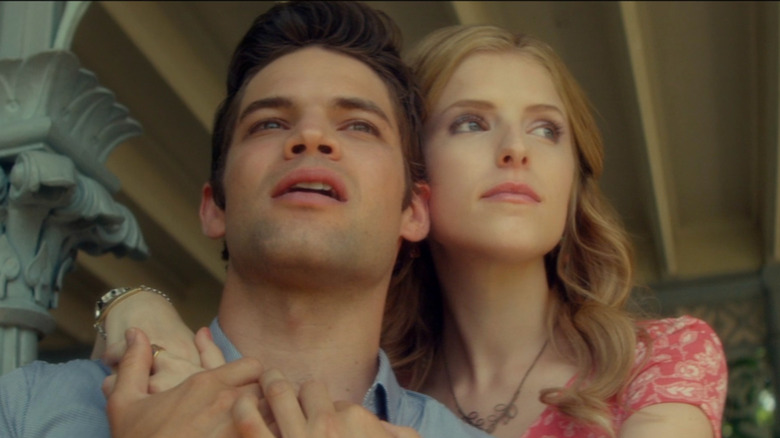 Radius-TWC
Jason Robert Brown's "The Last Five Years" is one of my favorite musicals of all time. The construction of a five-year relationship between successful author Jamie (Jeremy Jordan) and struggling actor Cathy (Anna Kendrick) where his story is told chronologically and hers backwards was always going to be tough if a film adaptation was ever made. Much of the show is one actor standing on stage, singing a soliloquy to no one or possibly the silhouette of the other person. On stage, you can really abstract time and space to your will, and "The Last Five Years" makes great use of that.
The film directed by Richard LaGravenese does not perfectly bring the material to the screen, as I don't think the show ever could truly made a perfect film, but he does just about as well as any person could do. He nailed the most important part, which is the casting. Kendrick and Jordan are both terrific actors and have sterling, pristine voices. I am so sick of movie musicals sacrificing vocal quality for the sake of big names, and LaGravenese did not have to spare anything here in performance. Kendrick, in particular, has never been better than she is in "The Last Five Years," and it is a real shame so few people have seen it. Not all the translation of the dueling timelines work and having people present in scenes who say nothing can be a little wonky at times, but "The Last Five Years" is mostly a success on every level, making it one of my favorite movie musicals in recent memory.
And if you are a fan of Jason Robert Brown's music, another one of his shows, "13," is getting a film adaptation that comes out August 12, 2022 on Netflix.
2 Guns (2013)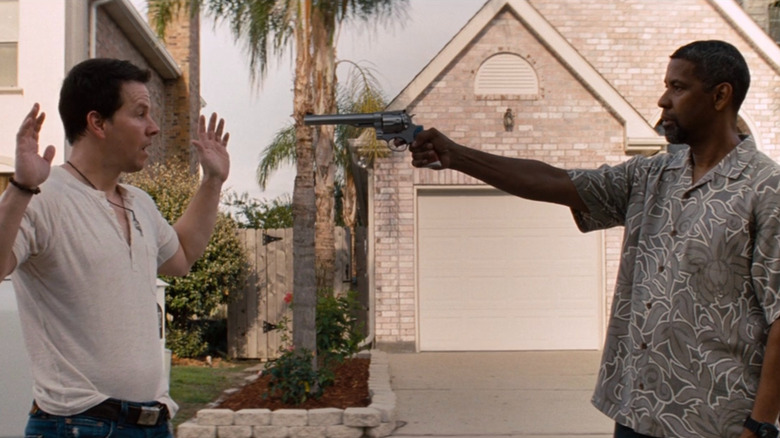 Universal Pictures
Denzel Washington may be one of our finest actors, but he is also the master of the mid-budget R-rated action film. He has made so many $50-80 million movies like this that they are essentially their own genre. Few of them are capital G great, but if it's a Saturday afternoon and you want to just chill out on your couch, Denzel knows how to deliver in that sweet spot. Case in point "2 Guns." This two-hander with Mark Wahlberg is no masterpiece, but it still demonstrates why Denzel is one of the best movie stars of the last 50 years. The material is kind of lame, the direction isn't particularly inspired, but he and Wahlberg have enough chemistry, gravitas, and charm that it just kind of works. Of course, Wahlberg is not on Denzel's level, but he is a decent foil. This was a movie made to play on TNT, but for another month, you will be able to find it on HBO Max.
Everything leaving HBO Max in June 2022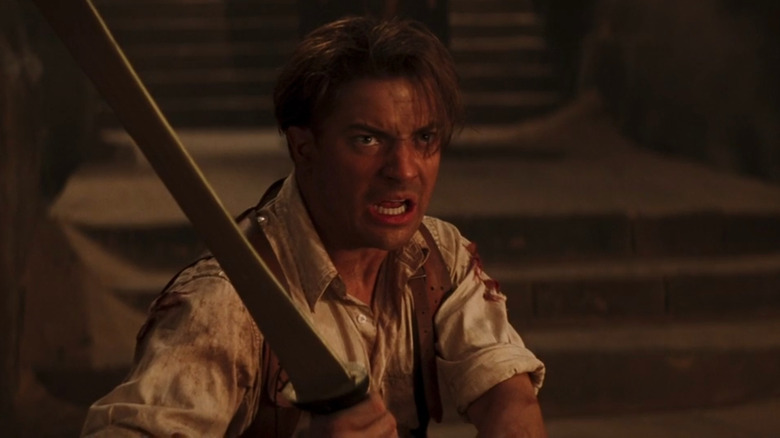 Universal Pictures
June 9:
June 30:
The 15:17 To Paris, 2015 (HBO)
2 Guns, 2013
20 Feet From Stardom, 2013 (HBO)
All Dogs Go To Heaven, 1989 (HBO)
All Dogs Go To Heaven 2, 1996 (HBO)
All I See Is You, 2016 (HBO)
Amityville 3-D, 1983
Amityville II: The Possession, 1982
Barry Munday, 2010 (HBO)
Black Hawk Down, 2001 (HBO)
Blades Of Glory, 2007 (HBO)
Brother Nature, 2016 (HBO)
Chaplin, 1992 (HBO)
Dark Water, 2005 (HBO)
Disturbia, 2007
Duplex, 2003 (HBO)
Early Man, 2018 (HBO)
Endless Love, 2014 (HBO)
Godsend, 2004 (HBO)
Good Neighbours, 2010 (HBO)
The Gospel According To Andre, 2017 (HBO)
High-Rise, 2015 (HBO)
Hobo With A Shotgun, 2011 (HBO)
Hostage, 2005 (HBO)
I Used To Go Here, 2020 (HBO)
Identity Thief, 2013 (HBO) (Extended Version)
John Dies At The End, 2012 (HBO)
Joyful Noise, 2012 (HBO)
Killing Gunther, 2017 (HBO)
La Gallina Turuleca (aka Turu, The Wacky Hen), 2019 (HBO)
The Last Five Years, 2014 (HBO)
Le Divorce, 2003 (HBO)
Leonard Cohen: I'm Your Man, 2005 (HBO)
The Letter, 2012 (HBO)
Little Man, 2006 (HBO)
Los Lobos, 2019 (HBO)
Loser Leaves Town, 2018 (HBO)
Love and A.45., 1994 (HBO)
Lucky Numbers, 2000 (HBO)
Matchstick Men, 2003
Max Steel, 2016 (HBO)
Mousehunt, 1997 (HBO)
The Mummy, 1999 (HBO)
The Mummy Returns, 2001 (HBO)
The Next Three Days, 2010 (HBO)
The Peacemaker, 1997 (HBO)
Presumed Innocent, 1990
Princess Kaiukani, 2009 (HBO)
Real Steel, 2011 (HBO)
Rounders, 1998 (HBO)
Saturday Night Fever, 1977 (HBO) (Director's Cut)
The Scorpion King, 2002 (HBO)
Shall We Dance?, 1996 (HBO)
She's All That, 1999 (HBO)
Solaris, 2002
Soul Food, 1997 (HBO)
Spare Parts, 2015 (HBO)
Speed 2 Cruise Control, 1997 (HBO)
Staying Alive, 1983
Still Waiting, 2009 (HBO)
Sunset Song, 2015 (HBO)
Super Capers, 2009 (HBO)
Superstar, 1999 (HBO)
Trance, 2013 (HBO)
Tyler Perry's Daddy's Little Girls, 2007 (HBO)
Tyler Perry's Diary Of A Mad Black Woman, 2005 (HBO)
Tyler Perry's I Can Do Bad All By Myself, 2009 (HBO)
Tyler Perry's Madea Goes To Jail, 2009 (HBO)
Tyler Perry's Madea's Big Happy Family, 2011 (HBO)
Tyler Perry's Madea's Family Reunion, 2006 (HBO)
Tyler Perry's Why Did I Get Married Too, 2010 (HBO)
Venus And Serena, 2012 (HBO)
Waiting..., 2005 (HBO)
What's The Worst That Could Happen?, 2001 (HBO)
The Wild Life, 1984 (HBO)
Wonder Boys, 2000 (HBO)
Wristcutters: A Love Story, 2006 (HBO)
Wrong Turn At Tahoe, 2009 (HBO)
The Yellow Birds, 2017 (HBO)