The Boys Could End Up With More Spin-Offs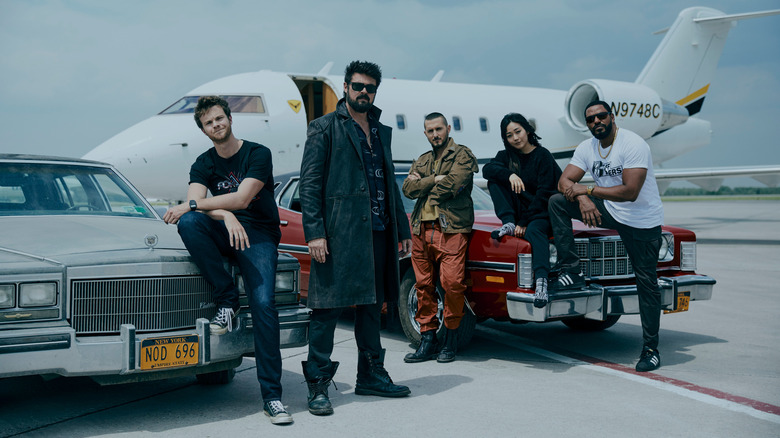 Prime Video
There's just no getting around certain inevitabilities in Hollywood. When a certain type of franchise finds itself becoming a little "too" popular, logic dictates that more satirical and hard-hitting stories will follow in its wake, providing a crucial sense of counterprogramming for those who've become somewhat disenchanted by the accepted flavor du jour. With superheroes dominating so much of the current marketplace, it was only a matter of time before properties like "Deadpool," the animated series "Invincible," and HBO's "Watchmen" arrived on the scene to provide an alternative to their more-traditional counterparts.
Prime Video's "The Boys" is definitely no exception, taking direct shots at the idealistic Superman archetype through the presence of Antony Starr's sociopathic villain Homelander, making bold political statements while its big-screen brethren play things safe for the sake of four-quadrant appeal, and even going so far as to lovingly lampoon the entire culture surrounding superheroes — particularly the "genre's" overall franchise-or-bust mentality.
In that context, a show like "The Boys" embracing a similar pivot towards spin-offs can't help but feel slightly amusing, even as fans would gladly watch even more stories set in the world based on Garth Ennis and Darick Robertson's original comic series. According to Entertainment Weekly, we can expect much more where that came from. Here's what creator and showrunner Eric Kripke had to say about the future of "The Boys:"
"We have a couple more scripts [for shows] that we're in various stages of talking about ... I don't think we're going to rush it. I think we want to build it slowly."
'We're trying really hard to not be scum f*** sellouts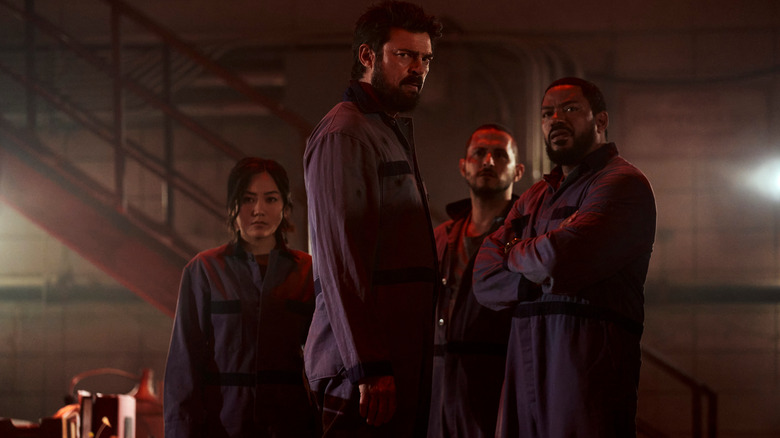 Prime Video
At what point does acting as a response to mainstream pop culture — a very popular response, at that — end up becoming just more of the same? That's an issue that Eric Kripke and his creative team seem well aware of as they go about constructing an entire universe out of the hit original show. In terms of spin-offs, we already have the animated "The Boys Presents: Diabolical" anthology series and a planned live-action spin-off set at a college for "Supes" (though it recently lost its lead actors). To hear Kripke tell it, much depends on the reception to that latter series when it finally debuts.
"If the college show works, then maybe there's appetite for more [spin-offs]. But I think we're in no rush because this only works if each show is totally different than the other, and we maintain the same level of quality as 'The Boys.' Otherwise, it's sort of like, what's the point of doing it? We're trying really hard to not be scum f*** sellouts. We're trying really hard to make sure that each show or each idea would be something we just want to do on our own anyway, whether 'The Boys' was connected to it or not."
To their credit, this measured approach already features more restraint and careful planning than either of the "Big Two" superhero franchises on the big screen. But as much as I enjoy "The Boys," I remain wary about how far this franchise can expand before it simply becomes yet another shared universe, falling into all the same tropes we've seen before.
Either way, the June 3, 2022 premiere of "The Boys" season 3 on Prime Video can't come soon enough.