The Gray Man Character Posters: Ryan Gosling, Chris Evans, And Ana De Armas Star In The Russo Brothers Spy Flick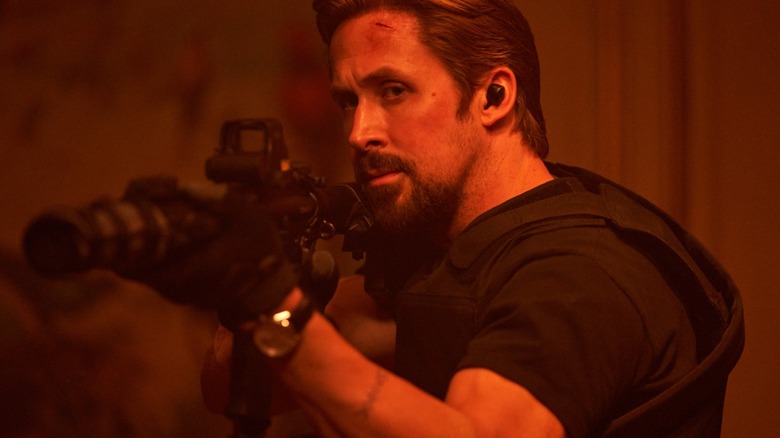 Netflix
There's much hype surrounding Netflix's "The Gray Man," as it brings Ryan Gosling and Chris Evans together in a tense spy thriller setting. Directed by Joe and Anthony Russo — who directed a few films in the MCU including "Avengers: Infinity War" and "Endgame — "The Gray Man" is based on Mary Greaney's book series, which follows a CIA agent who is hunted by global assassins after he stumbles upon nefarious (and well-kept) secrets.
The official trailer for "The Gray Man" is set to drop tomorrow, and while you wait, here are three character posters that have been released by Netflix, which you can view below.
A deadly trio (of agents)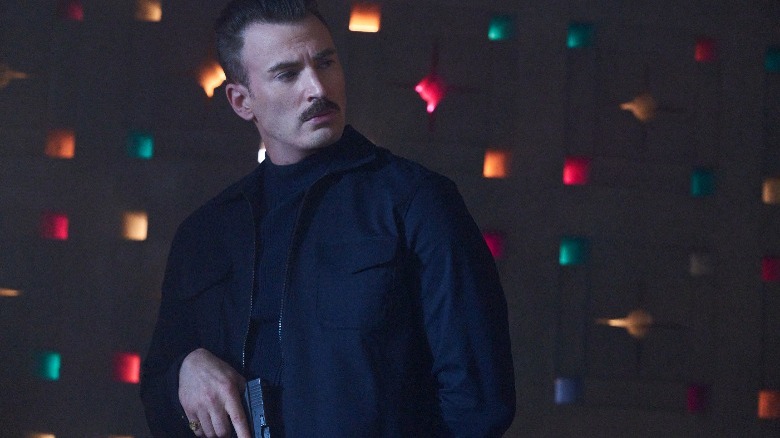 Netflix
The Russo brothers have compared the tone of "The Gray Man" to their "Captain America" films, especially "Captain America: The Winter Soldier." Greaney's novel sets up a ruthless, cruel world, wherein characters can go to any lengths to protect their interests and move upwards, with little or no regard for those around them.
Gosling plays Court Gentry, aka The Gray Man, a CIA operative who moves silently from one job to another, his real identity hidden in the shadows, as is expected for someone who has to often kill for a living. However, when Gentry stumbles upon some secrets and manages to anger certain people in positions of power, he finds himself hounded by many, including the unhinged Lloyd Hansen (Evans). Check out The Gray Man (that's his name, folks!) and Hansen's character posters below:
Apart from this, there's Ana de Armas' Dani Miranda, an "untraceable" agent who has Gentry's back throughout the events of the film, although her motivations for the same remain hidden at the moment. Here's Armas as Dani:
Hunted across the globe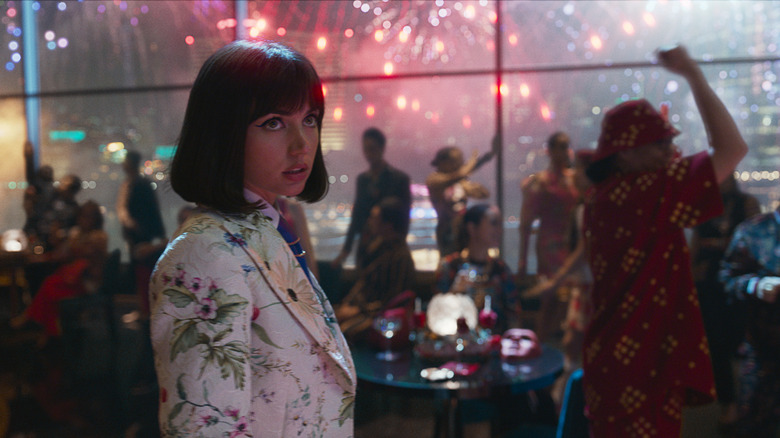 Netflix
The rest of the cast for "The Gray Man" includes Billy Bob Thornton as Donald Fitzroy, Gentry's handler, along with Regé-Jean Page, Billy Bob Thornton, Jessica Henwick, Dhanush, Wagner Moura, and Alfre Woodard, among others. Joe Roth, Jeffery Kirschenbaum, Joe Russo, Anthony Russo, Mike Larocca, and Chris Castaldi are producing the project, while Patrick Newall, Christopher Markus, and Stephen McFeely, among others, are executive producing.
Check out the official synopsis for the upcoming Netflix spy-thriller:
"The Gray Man is CIA operative Court Gentry (Ryan Gosling), aka, Sierra Six. Plucked from a federal penitentiary and recruited by his handler, Donald Fitzroy (Billy Bob Thornton), Gentry was once a highly-skilled, Agency-sanctioned merchant of death. But now the tables have turned and Six is the target, hunted across the globe by Lloyd Hansen (Chris Evans), a former cohort at the CIA, who will stop at nothing to take him out. Agent Dani Miranda (Ana de Armas) has his back. He'll need it."
"The Gray Man" will premiere in select theaters on July 15, 2022, and on Netflix on July 22, 2022.