Moonage Daydream Teaser Trailer: David Bowie Documentary Peers Inside A Psychedelic Mind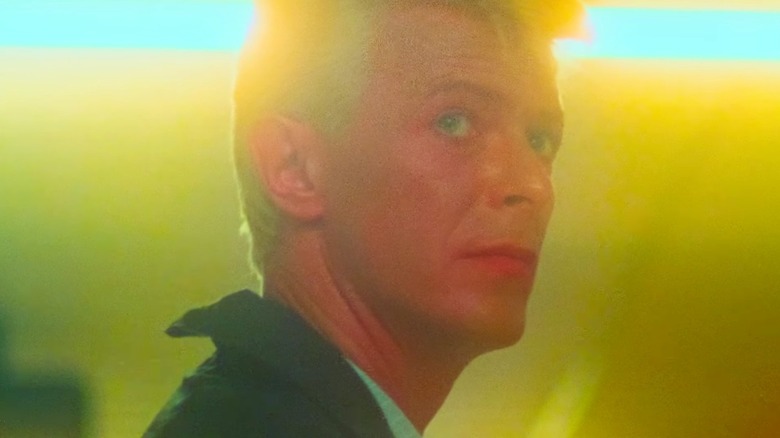 Neon
"Moonage Daydream" is a first for the legacy of David Bowie: a fully-authorized documentary about the life of the global superstar. By all accounts, the film goes much further than just tracing Bowie's career arc and instead explores the iconic performer's "creative, musical and spiritual journey." Up to this point, much about the film has been left to our collective imagination — a doc putting Bowie front and center is sure to encapsulate love and dazzling spectacle, but how exactly will it do so? Luckily, we finally have a hint at the answer, now that Neon has shared the first trailer for "Moonage Daydream."
Footage of the film was previously screened at CinemaCon and was apparently as trippy and atmospheric as could be expected — featuring thrumming drums, screaming crowds, energetic editing, and, of course, Bowie stunning the masses onstage, with performances of "Heroes, " "Hello Spaceboy" and "Moonage Daydream." But that was just a fraction of what the film has in store, according to executive producer and former Warner Bros. president, Bill Gerber, who called the film a "sonic visual extravaganza that needs to be experienced on the big screen with state-of-the-art audio." As director Brett Morgen put it after the CinemaCon screening: "Bowie cannot be defined. He can be experienced." 
You can check out the first teaser trailer for "Moonage Daydream" below!
Moonage Daydream trailer
"Moonage Daydream" will explore Bowie's genius across several disciplines; music and film may be the two he's best known for, but the doc will take time with all the art forms he invested in throughout his life and career, including dance, painting, sculpture, screenwriting, theater and more. The film hails from documentarian Brett Morgen ("Cobain: Montage of Heck," "Jane") who didn't just direct but served as the writer, producer, and sole editor on the upcoming project. 
The discussion that followed Morgen's 2015 Cobain doc made him an interesting choice for this project: the film was critically praised for its holistic approach to Cobain's life and fame, but drew criticism from the folks involved, including Cobain's longtime friends, who argued that many of the stories shared were false, fabricated, or based in rumor.
For "Moonage Daydream," the director had the full support of Bowie's estate. Morgen sought to tell Bowie's story through the icon's own voice, a plan made possible thanks to having unfiltered access to his personal archives, including all master recordings. The film features 48 of Bowie's musical tracks, remastered, with a narrative anchored by Bowie's own insights. It also includes never-before-seen footage, including concerts and other live performances. From the looks of it, "Moonage Daydream" doesn't appear to be a traditional musical documentary — a fitting concept for a film exploring the career of David Bowie, who was anything but by-the-books.
"Moonage Daydream" releases in theaters worldwide in September 2022.