Netflix Buys Emily Blunt-Led Pharmaceutical Conspiracy Thriller Pain Hustlers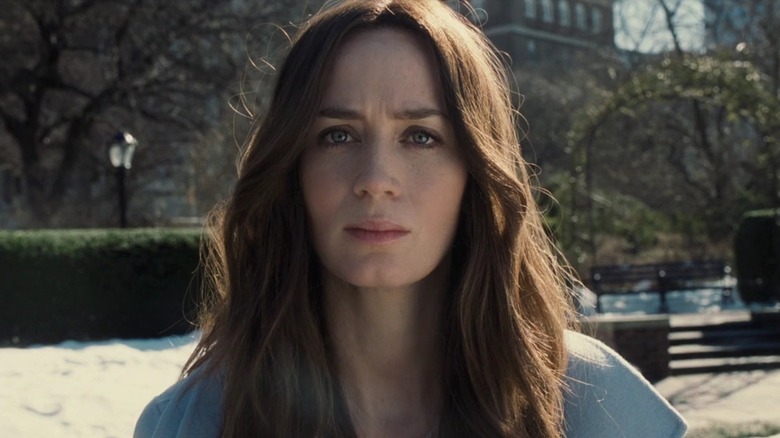 Universal Pictures
News has broken about the biggest deal out of Cannes 2022 so far — and surprise, surprise, it's a Netflix acquisition. Variety is reporting that the streamer has nabbed global rights for a movie called "Pain Hustlers" in a deal that may have cost as much as $50 million.
"Pain Hustlers" will star "Jungle Cruise" actress Emily Blunt as an undereducated new mom named Liza Drake. In hopes of gaining a better life for herself and her daughter, Liza starts working at a pharmaceutical start-up located in a strip mall in Central Florida. Things get out of control from there, as the film's synopsis explains:
Liza's charm, guts and drive catapult the company and her into the high life, where she soon finds herself at the center of a criminal conspiracy with deadly consequences.
The movie has been pitched as wild comedy-drama about "the corrupt heart of the American Dream," with official press materials comparing it to economically complex wheel-of-fortune sagas like "The Wolf of Wall Street" and "The Big Short," along with "American Hustle."
Yates returns to non-franchise filmmaking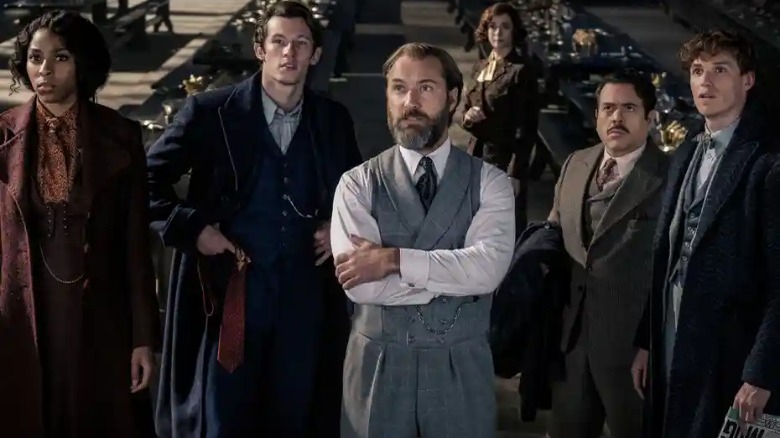 Warner Bros.
No further details about the film's plot are available, but if it's based on a real, criminal period in American economic history — as all the movies it's being compared to are — I'm wondering if the project will be related to the early days of the opioid epidemic. 
Series like "Dopesick" and documentaries like "The Crime of the Century" have already detailed the ways in which powerful corporate figures allegedly pressured pharmaceutical sales reps in the '90s into pushing pills on chronic pain sufferers despite mounting evidence of their addictive properties. Could "Pain Hustlers" take place during this era? This is, of course, all speculation, but it aligns well with the project title and synopsis, plus Florida was apparently once a bit of a hotbed for pill mills.
"Harry Potter" filmmaker David Yates is set to direct "Pain Hustlers" from a script by Well Tower. This will mark a return to original, adult-oriented storytelling for Yates, whose film credits across the past decade include several films based on J.K. Rowling properties and Warner Bros.' take on "The Legend of Tarzan."
The news of Yates' deal with Netflix comes weeks after the release of his latest film, "Fantastic Beasts: The Secrets of Dumbledore," failed to make a dent in the box office. While the future of that franchise remains up in the air, "Pain Hustlers" is a go, with production set to start in late August.