Kumail Nanjiani's Obi-Wan Kenobi Character Is A Con Man Who Gets Caught Up In Bigger Conflicts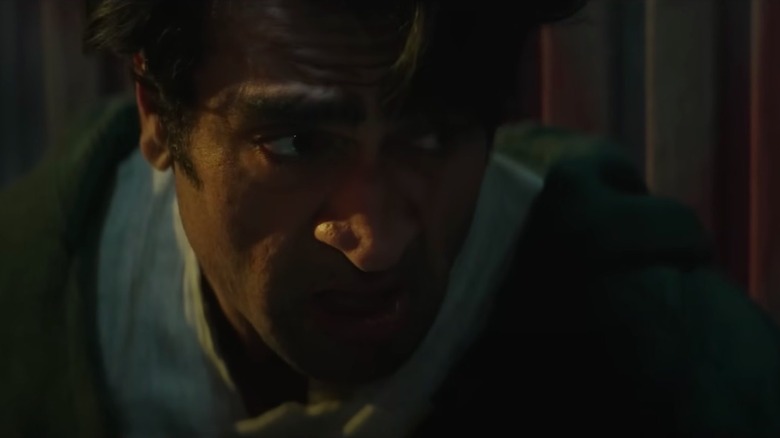 Lucasfilm
The impending release of a new "Obi-Wan Kenobi" series would seem to have provided "Star Wars" (and its prequel-appreciating fans) with the perfect opportunity to look back and revel in the nostalgia of the past. After "The Rise of Skywalker" brought an end to the Skywalker Saga, Lucasfilm has doubled down on mining the decades-long period of time in between the prequels and the original trilogy for as much storytelling potential as its worth. After "The Mandalorian" and "The Book of Boba Fett" proved that the "Star Wars" brand name could flourish on a streaming platform as opposed to the big screen, "Obi-Wan Kenobi" stands ready to take the next step while also satisfying a whole generation of fans who've grown up with George Lucas' ambitious prequel trilogy.
But as much as following the continuing adventures of Ewan McGregor's exiled Jedi should lead to plenty of warm and fuzzy feelings, especially among those who have been waiting to see McGregor and Hayden Christensen reunited as master and apprentice once again, the creative team behind the Disney+ "Obi-Wan Kenobi" series have also made sure to include some new and original characters to spice things up.
Thankfully, that's where the casting of Kumail Nanjiani comes in. Everyone involved in the production has remained tight-lipped about just what character the "Eternals" actor will be playing ... until now, that is.
'Survival for him is all that matters'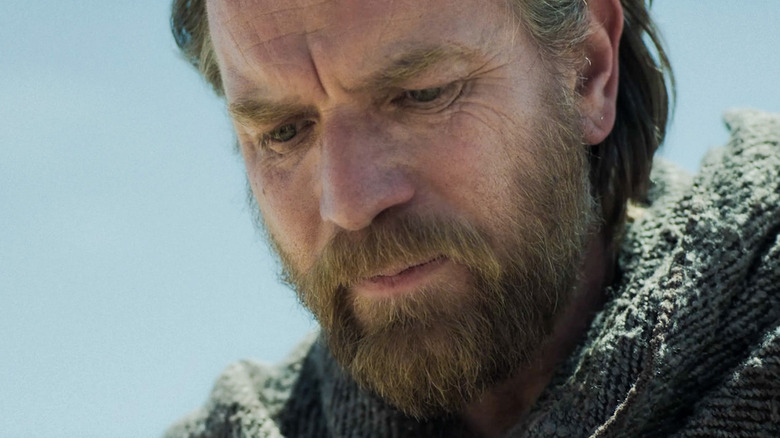 Lucasfilm
In a new interview with Entertainment Weekly, Kumail Nanjiani has finally opened up about his exciting role in "Obi-Wan Kenobi" that will help add some much-needed diversity to the galaxy far, far away. Fans, meet Haja.
According to the actor, "...he's this guy who works on the streets of Daiyu, which is this new Star Wars location that we haven't seen before that's absolutely gorgeous. And he's the guy who's worked really hard to stay out of the bigger conflicts at play. He just kind of wants to be his own guy. Survival for him is all that matters."
Recent "Star Wars" media have taken pains to depict certain figures who stray from our traditional conception of either good or evil characters. In 2016, "Rogue One: A Star Wars Story" introduced the troublemaking rebel Jyn Erso (played by Felicity Jones) and the coldblooded Cassian Andor (Diego Luna), the latter of whom was particularly willing to kill in service of the Rebel Alliance's cause. Benicio del Toro's master codebreaker and thief DJ in "Star Wars: The Last Jedi" brought an even stronger sense of cynicism, challenging our straightlaced heroes with a worldview filled with moral shades of grey. Haja appears to be cut from a similar type of cloth. As Nanjiani teases further:
"He's this sort of con-man guy who cons people for money. That's what's important to him. And then he has a run-in with Obi-Wan and suddenly he sort of gets stuck in the bigger conflicts at play, which is the thing that he really tries to avoid. So he is this street-level con-man guy who then gets embroiled in stuff that's way too big for him. And he has to make a choice."
A different kind of rogue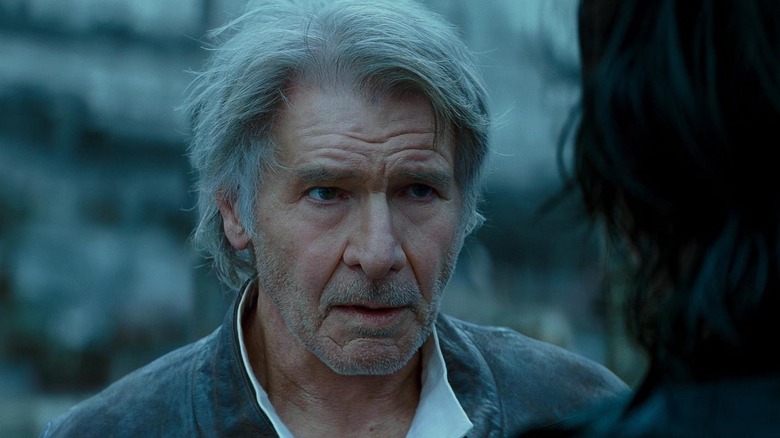 Lucasfilm
Inevitably, any discussion about scoundrels and rogues in the "Star Wars" universe will bring to mind none other than Han Solo himself. The ultimate example of a character with, well, alternate methods to achieving his goals, the iconic Harrison Ford character continues to stand tall — among fans as well as the actors themselves, too. Later on in the interview, Kumail Nanjiani admits that his favorite hero in all of "Star Wars" will come as no surprise, though it wouldn't be a stretch to find certain similarities with the character he's playing in "Obi-Wan Kenobi."
"It's really kind of a boring answer, but Han Solo. I know it's a boring answer, but I really, really love that character so, so, so, so much since I can remember."
While Han Solo mostly made his living as a notorious smuggler, Haja has opted for "con man" as his profession of choice in "Obi-Wan Kenobi." Yet despite the easy comparisons, Nanjiani insists that he'll be bringing a never-before-seen energy to "Star Wars."
"...it's a really, really, really fun character to play. I've never gotten to play a character like this before. I think it's a type of character that we haven't exactly seen in 'Star Wars' either ... He can talk people into stuff, so that's a really fun character to play."
We'll have to wait and see exactly how characters like Nanjiani's Haja and Moses Ingram's villainous Inquisitor Reva figure into the overall story of "Obi-Wan Kenobi" (along with however many surprises that showrunner Joby Harold and director Deborah Chow have in store) once the series debuts on Disney+ on May 27, 2022.