Kumail Nanjiani On Acting In A Star Wars TV Show: 'It's F***ing Obi-Wan'
Kumail Nanjiani will be joining one of the largest IPs out there — the Marvel Cinematic Universe — when Chloé Zhao's "Eternals" premieres next month. The MCU isn't the only major IP, however, that Nanjiani will be part of in the near future.
The comedian is also playing a major role in the Disney+ series "Obi-Wan Kenobi," a "Star Wars" show where Ewan McGregor will reprise his role as Obi-Wan for the first time since 2005's "Star Wars: Episode III — Revenge of the Sith."
For Nanjiani, meeting McGregor and then acting against him when he was playing Obi-Wan was an especially memorable experience. Here's what he told Rolling Stone about it:
I had this moment. I'd heard Ewan [McGregor] was supernice. And then we got to know each other a little bit, just hanging out and talking. Then there was this weird moment where I'm talking to Ewan and they yell "Action," and he'd started talking to me, and I was like, "Oh, I'm talking to Obi-Wan right now. This is not Ewan McGregor. This is Obi-Wan Kenobi that I'm talking to." My character is supposed to be a little bit intimidated by him, and I was a little bit intimidated. You know, it's f***ing Obi-Wan, what are you gonna do?
'It's F***ing Obi-Wan'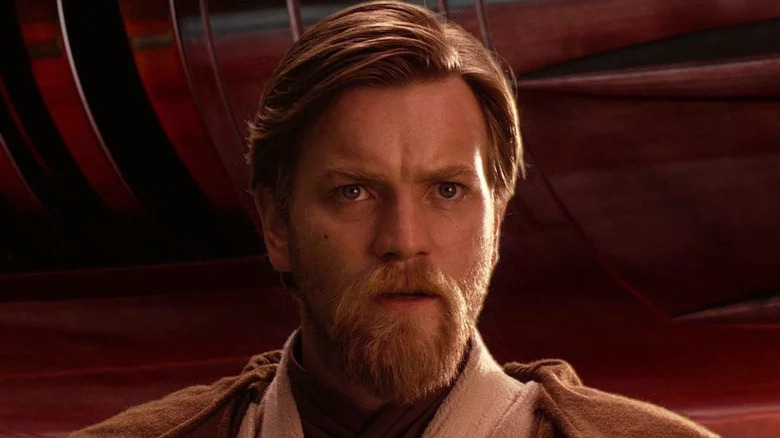 Disney
We don't know too much about Disney+'s "Obi-Wan Kenobi" series yet other than that McGregor and Nanjiani obviously appear in it along with Hayden Christensen (Darth Vader himself), Moses Ingram, Joel Edgerton as Uncle Owen, Bonnie Piesse, Indira Varma, Rupert Friend, O'Shea Jackson Jr., Sung Kang, Simone Kessell, and Benny Safdie.
Nanjiani also mentioned in the Rolling Stone article that his character is "intimidated" by Obi-Wan. That doesn't give us too much insight into Nanjiani's role, however, for who wouldn't be intimidated by a Jedi Knight? Nanjiani also went into how the series was shot on The Volume, the virtual set also used in "The Mandalorian" where everything is projected on screens surrounding the actors. "The only thing that was real in the whole room was the desk I was sitting at," Nanjiani told Rolling Stone. "It was wild. It was really, really exciting. I love shooting like that, because you don't have to pretend that you're on a spaceship flying through space. It really feels like you're in a spaceship flying through space."
We can see Nanjiani's voyage through space when all six episodes of "Obi-Wan Kenobi" stream on Disney+ some time in 2022.