Ryan Reynolds Took A Step Back From Blockbusters After R.I.P.D And It Helped His Career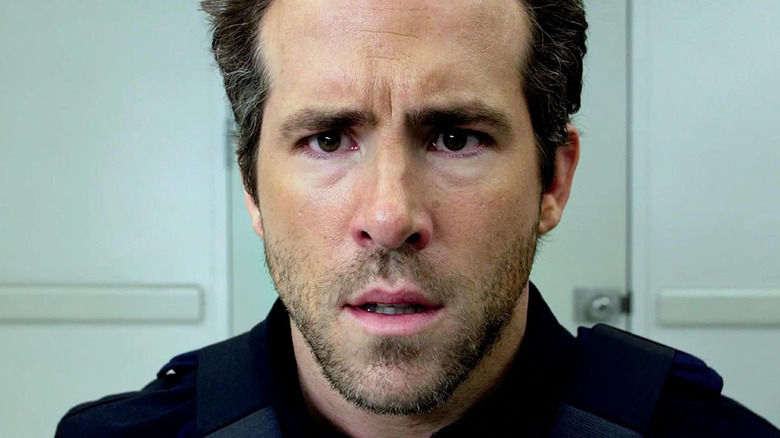 Universal Pictures
The early 2010s were an interesting time to be Aviation American Gin spokesman and occasional actor Ryan Reynolds. And by "interesting," I mean his career was all over the place. After starring in Rodrigo Cortés' critically-acclaimed 2010 indie film "Buried" (which takes place entirely in a coffin buried underground), Reynolds played Hal Jordan in 2011's "Green Lantern," an infamous critical and box office misfire. DC's superhero movie did so poorly, Reynolds would go on to make joking about it a key part of his persona for the next decade. At least, until he actually watched it.
Things didn't go much smoother for Reynolds after "Green Lantern." His 2011 body-swapping comedy "The Change-Up" was another critical and financial bust, but he bounced back a year later by starring opposite Denzel Washington in the modestly-successful 2012 action-thriller "Safe House." Then, after lending his voice to a pair of hit animated films in the forms of "Turbo" and "The Croods," Reynolds once again found his name attached to a critically-reviled comic book movie, this time in the shape of 2013's costly box office bomb "R.I.P.D."
It was at that point that Reynolds took a step away from blockbusters. As he explained to the Los Angeles Times in 2015:
"I've done movies that I shouldn't have done because they were going to pay me, and that was at the time very appealing and exciting. When you arrive in Hollywood, and you come from where I come from, you think, 'Of course, I'm gonna do that.'"
Enter Ryan Reynolds the character actor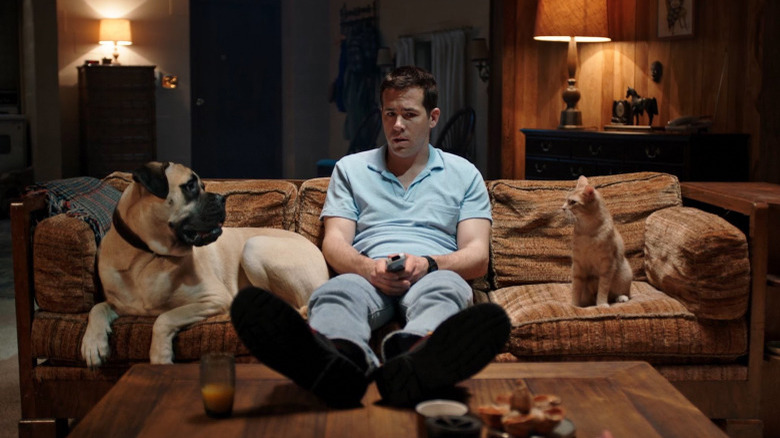 Lionsgate
For as much as he looks like the star of your dad's favorite action movie, Ryan Reynolds has always seemed more comfortable in roles that subvert or defy stereotypical portrayals of masculinity in Hollywood films (think "Just Friends," "Adventureland"). He would agree with that, too, which is why he followed up "R.I.P.D." with "The Voices," a horror-comedy directed by Marjane Satrapi ("Persepolis") in which Reynolds plays a mentally ill factory worker who hallucinates that his pets are speaking to him ... and are pushing him to commit murder. As he told the Los Angeles Times:
"I found the most difficult roles were the ones where I had to portray some sort of ideal of masculinity — that's when I felt sort of fake and weird. But in a comedy like this, I let go of that. There was a complete absence of machismo."
Starting with "The Voices," Reynolds prioritized working with directors on projects that he found to be compelling over bankable genre films and franchise movies. This, in turn, led to him collaborating with filmmakers Atom Egoyan ("The Captive"), Anna Boden and Ryan Fleck ("Mississippi Grind"), Simon Curtis ("Woman in Gold"), and Tarsem Singh ("Self/less"), one right after the other. However you feel about the way those movies turned out, it's clear they were films Reynolds wanted to make and felt were worthwhile, not just because he got offered a lot of money to do them.
Prior to that, Reynolds admitted he hadn't done his due diligence when it came to selecting his films:
"I'll be the first to admit I have not been as wise with my decision making as I should have been. I wasn't really methodical about, like, 'What is this movie? What are we making here?'"
Then Deadpool happened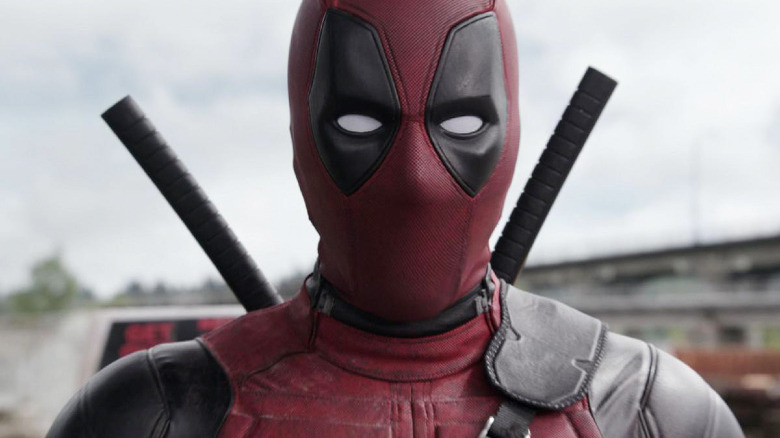 20th Century Studios
While promoting "The Voices," Ryan Reynolds said he would be open to starring in a nine-figure franchise movie again. At the same time, he promised he would "really workshop it" to make sure he knew both what kind of film he was making and how to go about making it as good as it could be. He added:
"I'm not actively building a business. And I think that's OK. Maybe I will do that again someday. I've had extraordinary success and extraordinary failures, but I think you learn so much more from the failures. I would never have done 'The Voices' if 'Green Lantern' made $1.5 billion at the box office."
Oddly enough, Reynolds may've inadvertently predicted his career since 2016. Thanks to the huge success of "Deadpool," a movie he was heavily involved in getting off the ground, the actor has basically re-invented himself as a "brand." Indeed, it's rare now for Reynolds to play anything but his trademark antiheroes who sarcastic exteriors belie just how vulnerable and insecure they truly are, be they a mercenary with super-healing, a crime-solving pokémon, or a time-traveling fighter pilot. Even his most earnest character in recent years, Guy from "Free Guy," can't resist tossing out quips at the drop of a hat.
On the one hand, I can't begrudge Reynolds. His career is certainly in a better place than it was right after "R.I.P.D.," and he's made some fun movies along the way. On the other hand, his films are rapidly becoming more and more derivative and lifeless, with fewer hits in-between. He might do well to change things up sooner than later, lest he find himself at another crossroads in his career like he did in 2013.