Ryan Reynolds' Reputation Caused Concern Behind The Scenes Of The Amityville Horror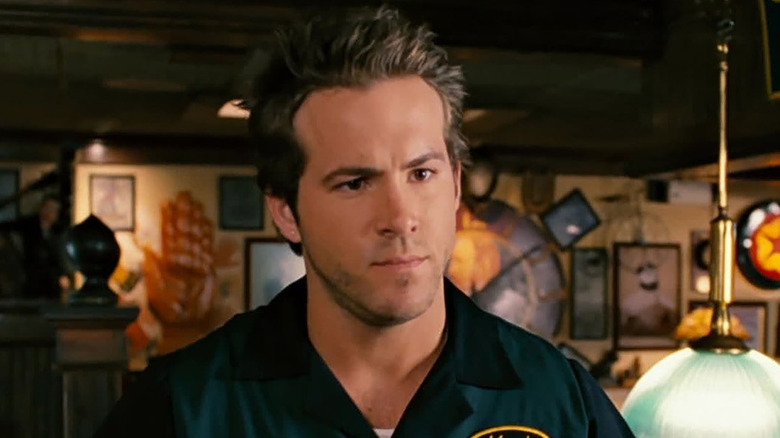 Lions Gate Films
Ryan Reynolds is a man of many talents. The star of "Deadpool," "Free Guy," "Red Notice," and a slew of aughts-era comedies is known for his charisma, good looks, and dynamite comedic timing, which is the perfect combination to make a movie star. Reynolds made his acting debut in the teen drama series "Fifteen" in 1991, but he really broke into the mainstream in 2002 as the titular star in "National Lampoon's Van Wilder." In the first well-received National Lampoon flick since 1993's "National Lampoon's Loaded Weapon 1," the effortlessly likable Reynolds drew in audiences like crazy. Women wanted him, men wanted to be him, and the world quickly fell in love with his sarcastic charm. It was for this reason that he was almost denied what is considered by many to be one of his strongest performances during his rise to superstardom. 
Post-"Van Wilder," Reynolds took on roles in films like the wickedly misogynistic and homophobic comedy "Buying the Cow" and the underrated and overhated "Blade: Trinity." The latter of which allowed him to call Parker Posey a "c***-juggling thunderc***," which remains my all-time favorite movie insult. At this point, people seemed to think they had Reynolds all figured out. If you need a handsome guy with perfect one-liner execution, the ability to pull off action, and a 1,000-watt smile, he is the man for the job. If you need a step-dad to move into a cursed house to become possessed by the evil within the walls to kill a family dog and threaten the lives of his family ...he's probably not going to be the first actor who comes to mind. And yet, in 2005's remake of "The Amityville Horror," he was the perfect choice.
The story of the Amityville Horror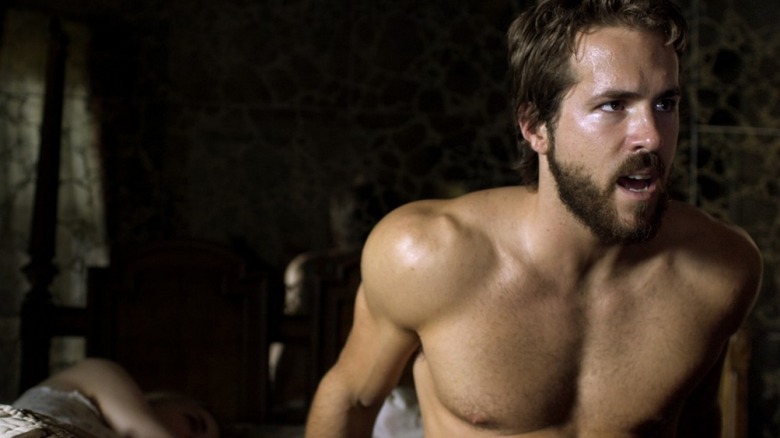 MGM
On November 13, 1974, Ronald DeFeo Jr. shot and killed six members of his family in Amityville, New York, and was later convicted of second-degree murder. This story is undeniably and tragically true, but the events that followed are heavily debated even today. A year after the familicide, George and Kathy Lutz along with their three children moved into the DeFeo home, but left after 28-days claiming the house was haunted. Paranormal investigators Ed and Lorraine Warren (the real life people the protagonists of "The Conjuring" series are based on) were notable as two of the first to investigate the hauntings, and Jay Anson's 1977 novel "The Amityville Horror" became a phenomenon.
Anson's book was later adapted to a film of the same name in 1979, with James Brolin and Margot Kidder starring as the Lutz couple. Considering the fact Amityville is a real location and the events of both the DeFeo and Lutz family have been documented as "real," this has pushed all things "Amityville" into a copyright vortex. There are no real restrictions on using the Amityville name or the claims of hauntings, which has led to 35 different sequels, spin-offs, remakes, and inspired films, with little to no continuity. 
The 2005 remake was only the third "Amityville" film to earn a theatrical release, which meant the MGM Distribution Co. had their work cut out for them to earn back public favor toward anything Amityville. Filling the shoes of Kidder and Brolin were bound to be a difficult task, but the roles eventually went to Melissa George and Ryan Reynolds
'His performance was chilling'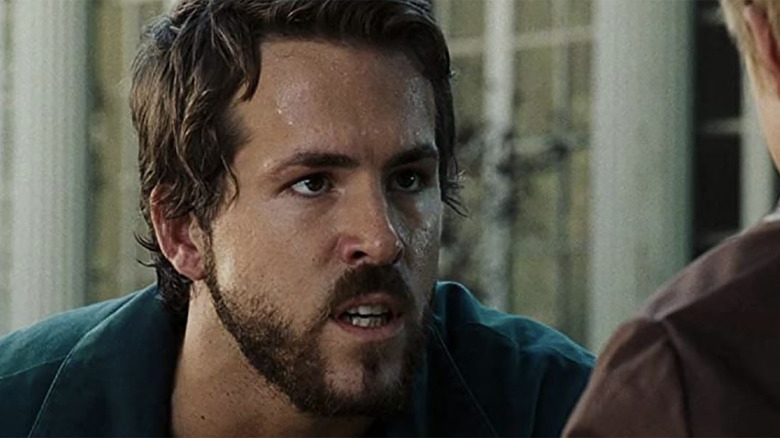 MGM
"The Amityville Horror" director Andrew Douglas was skeptical of casting Ryan Reynolds as the infamous George Lutz, fearing that Reynolds was too funny and too hot to pull it off. In an interview with Dread Central, Douglas said everything changed once Reynolds was cast:
"His performance was chilling. What I was scared of was his handsomeness and his size, you know, he's a beautiful looking man, but he just sold it so strongly, that the very things I was scared of, he just managed to, like Jack Nicholson in 'The Shining,' make that even more creepy."
Douglas said that Reynolds used his physical prowess and good looks to allow the character to appear far more sinister than someone who already looks mean. Reynolds' performance draws on a similar pattern set by Christian Bale in "American Psycho." Douglas said it was actually producer Michael Bay who first had the instinct to cast him, so we can chalk up that casting decision as another win for Bayhem. Reynolds' performance continues to be seen as one of the strongest aspects in a less-than-stellar remake, and makes a strong case for allowing Reynolds the chance to play outside of type more often.