You Can Buy Ian Malcolm's Book From Jurassic Park, With A Sexy Surprise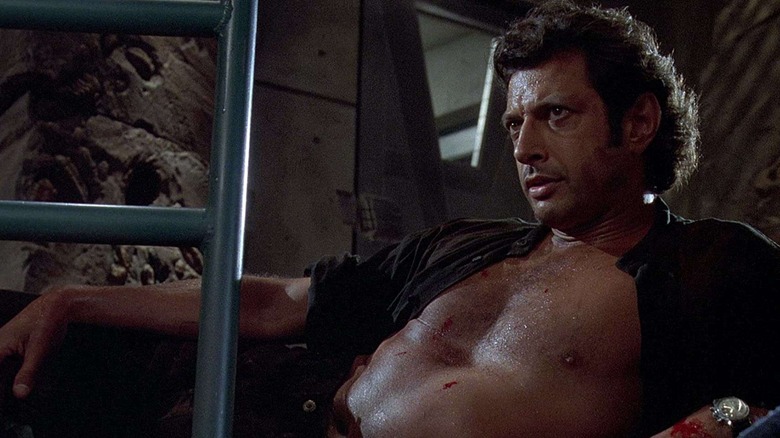 Universal Pictures
Look at the picture of Dr. Ian Malcolm from 1993's "Jurassic Park." Look at it! Do you feel soothed by his open-shirted chaos theory? Do you? We all need a little extra soothing these days, and if you take your soothing with a side of sexy (and a little extra creepy thrown in), do we have a toy for you! 
Mattel Creations is getting ready to sell you Dr. Malcolm's book "God Creates Dinosaurs" and inside is a special figure of Ian to keep you company while you read. I mean, you're not going to read, really, because it's not an actual book. It's the packaging for the figure and it's kind of brilliant. If you recall, this is the only Dr. Malcolm book that was featured in the films. We saw it in 2015's "Jurassic World," and it was mentioned in both "Jurassic Park: The Lost World," and "Jurassic Park III." 
As you may recall, the title of the book comes from a line of Dr. Malcolm's from "Jurassic Park:" "God creates dinosaurs. God destroys dinosaurs. God creates man. Man destroys God. Man creates dinosaurs." Considering that we just found a fossil of a dinosaur embryo inside an egg ... you know, scientists — maybe just watch the first movie again, okay? It doesn't end well. 
Life ... uh, finds a way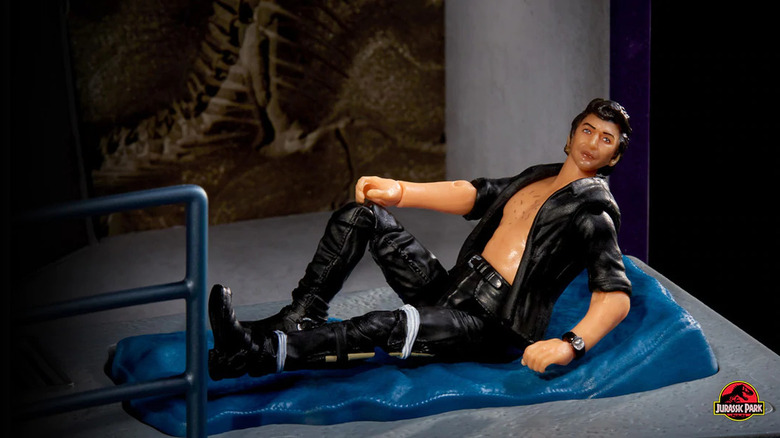 Mattel
If you'd like to purchase a copy of your very own, you can do so in just under four days. There is a convenient countdown clock right on the site, so you can be ready to hit enter! The book with its sexy surprise will only set you back $25. Sure, the figure is a little shiny, and looks like it's a Fonzie action figure from "Happy Days," but look at the folds on the leather! Look at his watch! The whole thing is so weird that I have to have one. 
Not only that, but as you can see on the site, you can push down on his blue blanket, and it lights up! Also, it has sound. Ian Malcolm quotes, of course.
The site says: 
Our designers were so preoccupied with whether they could, they didn't stop to think if they should. Thankfully, they went all out. This posable figure comes encased in a faux book (not prehistoric amber) that opens to depict the famous scene. It also features mood lighting effects and a sound feature with eight Ian Malcolm quotes.
I mean, how can you pass this up, with Jeff Goldblum reprising his character in the upcoming film "Jurassic World Dominion?" 
"Jurassic World Dominion" will hit theaters on June 10, 2022.