Uncle Gilbert Drops By In A New Set Video From Rob Zombie's The Munsters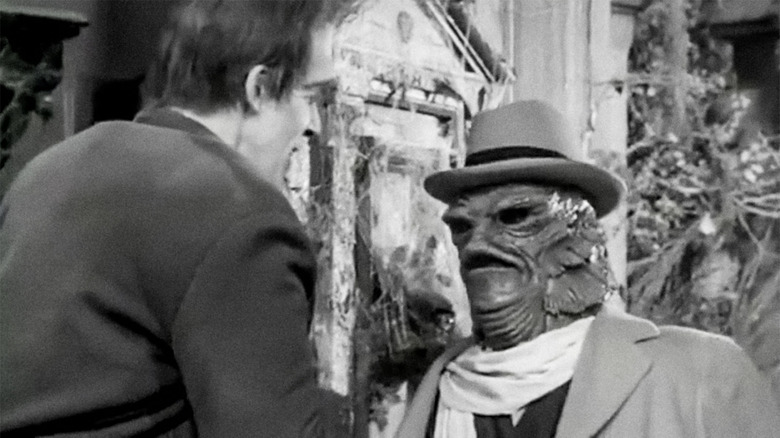 Universal Pictures
It looks like we're getting another minor (but awesome) character in the upcoming Rob Zombie movie adaption of "The Munsters." Zombie posted a video on Instagram that gives us a peek at a certain Uncle Gilbert! The minor character from the classic TV series showed up for a visit wearing his best fancy hat and a dapper coat. He's waving his hand/flippers at the camera alongside Lily Munster (Sheri Moon Zombie) and Herman Munster (Jeff Daniel Phillips) in a filtered video that looks like an old home movie with no dialogue, but is set to the original series theme music. 
Zombie said in the post:
💥Look who dropped by THE MUNSTERS set today to say hello! None other than good old UNCLE GILBERT! 🐠 Boy am I glad I had a camera and captured the moment. He hung around until lunch, ate some seaweed then headed back to the airport. That fish is always on the move. 🐠
Yes, Uncle Gilbert (played by Richard Hale in the original series) is a Gill-Man, meant to be the Creature from the Black Lagoon. When he says that Uncle Gilbert "is always on the move," it's because he drops by with a whole lot of treasure from shipwrecks and was also a politician, according to the series. 
A little green around the gills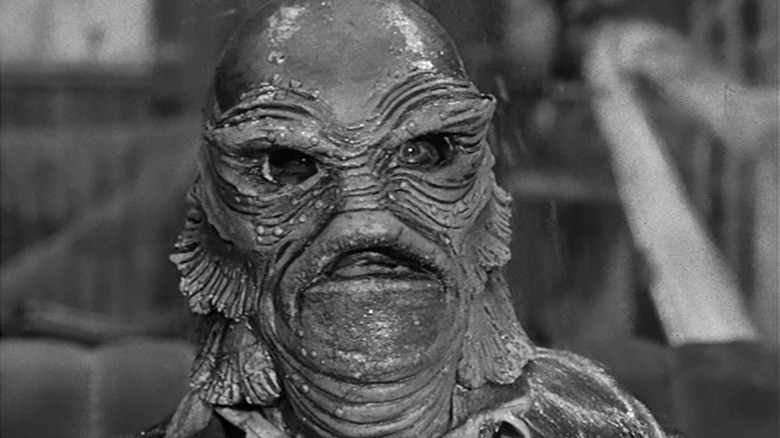 Universal Pictures
There is no word on who will be playing Uncle Gilbert this time around, or how much screen time he'll have, but it's a pretty fun nod to the classic series. The film will be rated PG, something Rob Zombie isn't exactly known for. What he is known for, however, is having a great love for "The Munsters," and this little nod is yet another thing that makes it clear how perfect he is for this film. 
The cast for "The Munsters" also includes Richard Brake as Dr. Henry Augustus Wolfgang, Sylvester McCoy as Igor, Jorge Garcia as Floop, Catherine Schell as Zoya Krupp, Dee Wallace as the voice of "Good Morning Transylvania," and Cassandra Peterson (aka Elvira) as real estate agent Barbara Carr, who is dealing with the property at 1313 Mockingbird Lane. Pat Priest (who played the second Marilyn in the original series) will also make an appearance, and so will Butch Patrick (who played Eddie Munster in the original series). Jeremy Wheeler will play Mr. Gateman, Tomas Boykin will play Lester, and an as-yet unrevealed actor will be playing Uncle Gilbert.
There is no release date listed yet for "The Munsters," though we know it will be this year. Stay tuned to /Film for more info!