Ocean's Eleven Prequel From Bombshell Director Will Star Margot Robbie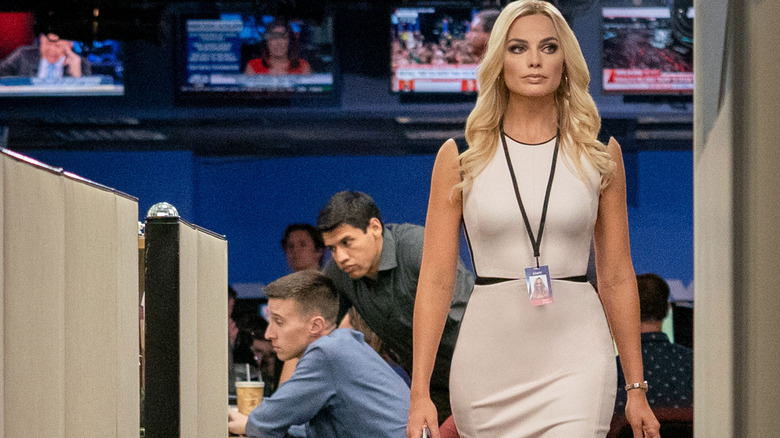 Lionsgate
Even over two decades removed from "Ocean's Eleven," Steven Soderbergh's star-studded heist movie still stands out as one of Hollywood's most recognizable brand-name franchises. It led to a pair of sequels to wrap up the trilogy and even the sequel/spin-off film "Ocean's 8" that focused on an all-woman team of thieves led by Sandra Bullock's Debbie Ocean, the sister of the suave character played by George Clooney. But through it all, there remained a distinct feeling of diminishing returns, failing to fully recapture the magic of the 2001 smash-hit remake.
So what to do with this flagging franchise? Easy: bring in one of the few remaining movie stars still considered to be dependable (in terms of putting butts in seats, at least) in Margot Robbie and let her work her magic to breathe some life into yet another series continuation. That's already the plan with Robbie and an upcoming "Pirates of the Caribbean" movie, so who's to say it couldn't work here, too?
The Hollywood Reporter has the details on a new "Ocean's" prequel film that will star Margot Robbie and will be directed by Jay Roach, who previously worked with the high-profile actor on "Bombshell" (and which netted Robbie a Best Supporting Actress nomination). She will serve as a producer on the feature in addition to starring, though the only script details known at this time is that it will take place in 1960s Europe.
Margot Robbie joins the Ocean's franchise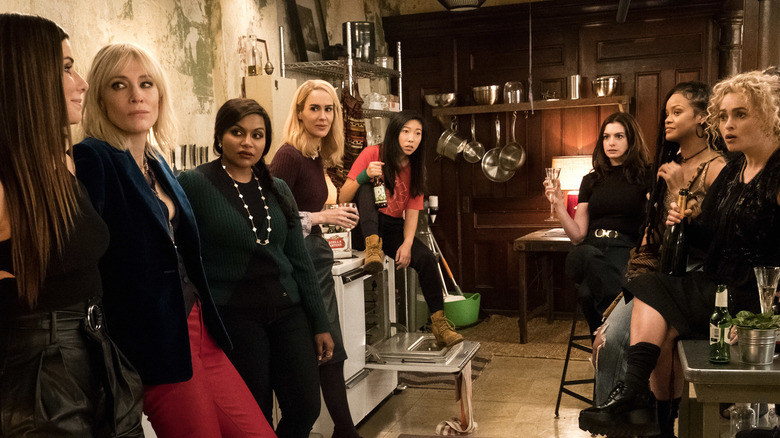 Warner Bros.
Fascinating enough, THR reports that this prequel film is only in "active development" at the moment and not officially greenlit. That said, production is expected to begin in the spring of next year. Written by Carrie Solomon, this as-yet-untitled "Ocean's" prequel should serve as a perfect vehicle for Margot Robbie to continue the star-driven joys of the heist film series. No other cast members have been announced, but expect Warner Bros. to spare no expense in surrounding their lead actor with all sorts of recognizable names and box office draws.
Of course, the 2001 original rode the unmatched chemistry of a gaggle of A-listers such as Clooney, Brad Pitt, Julia Roberts, Matt Damon, and several more to box office success and a permanent spot in pop culture memory. The two sequels doubled down even further on these hang-out hijinks, culminating in 2018's spin-off movie directed by Gary Ross that didn't quite manage to leave the same impression on viewers and critics alike as its predecessors did. Nevertheless, the studio is moving forward with the director of movies like the "Austin Powers" series and "Meet the Parents," with Roach having most recently helmed the first season of the upcoming Apple TV+ series "High Desert." Robbie, meanwhile, has built up quite a bit of career momentum through her turn as Harley Quinn in various DC comic book movies. She's currently busy with Greta Gerwig's "Barbie," which will no doubt end up becoming a must-watch event for the sheer novelty alone.
Stay tuned to /Film for updates on this new "Ocean's" prequel as they come in!