Pirates Of The Caribbean 6 May Set Sail With Margot Robbie In The Lead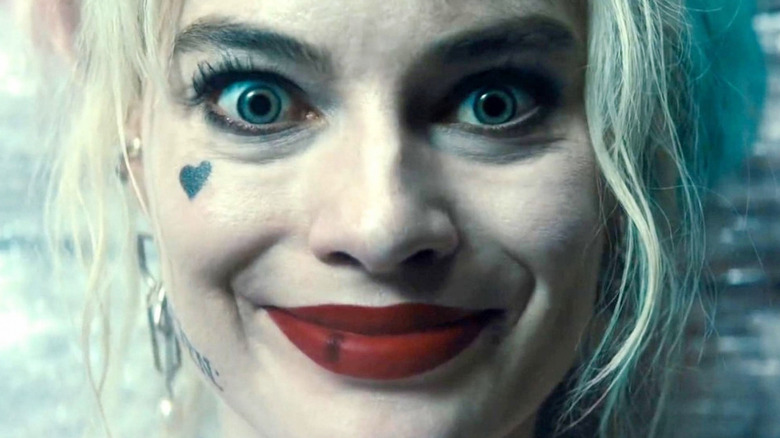 Warner Bros.
What will we do with a drunken franchise? It's the question Disney has been wrestling with since 2017's "Pirates of the Caribbean: Dead Men Tell No Tales" became both the franchise's worst-reviewed and lowest-grossing film in the U.S. to date. (It was only saved by a strong turnout at the global box office.) The obvious answer would be "Stop making 'Pirates of the Caribbean' movies and do something original," but this is Disney we're talking about. So long as there's even a slim shot at finding box office treasure, the studio won't be giving up on this swashbuckling property anytime soon.
As far as alternate solutions to this problem go, "Add Margot Robbie" seems like a pretty good one. Reports emerged back in June 2020 that the "I, Tonya" and "The Wolf of Wall Street" star was working on a new "Pirates of the Caribbean" film with her "Birds of Prey" scribe Christina Hodson, with the plan being to focus on a "wholly original story with new characters under the 'Pirates' moniker." Franchise producer Jerry Bruckheimer, who's been touring the press circuit of late to promote "Top Gun: Maverick," has now confirmed the project is still in the works, but Margot Robbie isn't necessarily confirmed to be part of the deal.
Here's what Bruckheimer told The Sunday Times:
"We're talking to Margot Robbie. We are developing two 'Pirates' scripts — one with her, one without."
To reboot or not to reboot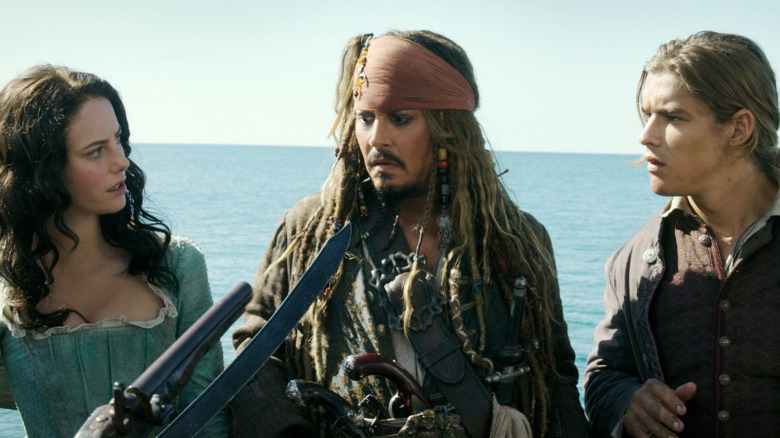 Disney
The other potential solution Disney has been toying with is to simply reboot the "Pirates of the Caribbean" films. After briefly courting "Deadpool" scribes Rhett Reese and Paul Wernick for the job prior to their formal departure in February 2019, Disney hired Ted Elliott (who co-wrote the first four "Pirates" movies) and "Chernobyl" creator Craig Mazin (who, believe it or not, got his start co-writing Disney's silly NASA comedy "RocketMan" in 1997) to relaunch the series in October 2019. That would appear to be the other script Jerry Bruckheimer mentioned in his recent interview, aside from the Margot Robbie project.
In either case, it looks like Johnny Depp's days of playing Jack Sparrow are over. When asked if the actor would reprise his Oscar-nominated role, Bruckheimer said:
"Not at this point. The future is yet to be decided."
Look, I have absolutely no desire to step foot in the quagmire that is Depp's ongoing defamation lawsuit against his ex-wife Amber Heard (you can head on over to Movie Web if you want to know Depp's feelings about reprising his "Pirates" role). I will, however, say the "Pirates of the Caribbean" films have run the Jack Sparrow character into the ground, to the point where he had become a crude, unfunny caricature of the terrific antihero he once was in "Dead Men Tell No Tales." If this franchise is to have any chance of rescaling its early heights of success, it would do well to drop its baggage, Sparrow included.
Margot Robbie is currently starring in Greta Gerwig's "Barbie" (on a side-note: I will never tire of writing "Greta Gerwig's 'Barbie'"), which opens in theaters on July 21, 2023. We'll keep you up to date on her "Pirates of the Caribbean" film as more details are made available.