Obi-Wan Kenobi Featurette: Ewan McGregor Reflects On Stepping Into The Famous Star Wars Role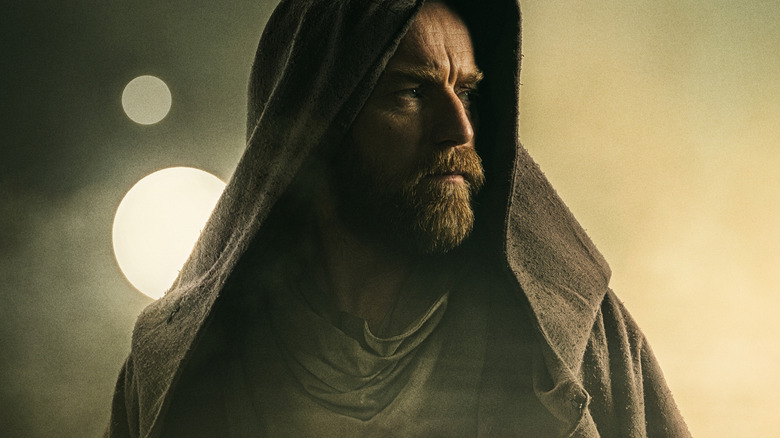 Lucasfilm
With the release of "Obi-Wan Kenobi" just around the corner, Disney and Lucasfilm are giving "Star Wars" fans a little something to help hold them over in the form of a new featurette which takes a behind the scenes look at the Disney+ series. Specifically, Ewan McGregor, who returns once again as the famed Jedi, reflects back on the earliest days of his journey in this role and what it's like circling back to it after all these years. Let's take a gander.
Obi-Wan Kenobi featurette
The featurette kicks off with McGregor discussing how he was "blown away" when watching the original "Star Wars" for the first time, before going on to praise Alec Guinness and his performance as Obi-Wan in the original trilogy. He then expressed his excitement at the notion of getting to play the Jedi as a younger man before narrating an important moment in the history of the franchise as archival footage plays.
"The first big experience for me was going to the studio where we shot Episode I. The props master brought up a big chest, and he looked me in the eye, and he opened it up, and I got to choose Obi-Wan Kenobi's lightsaber. So that was a moment I'll never forget."
He then moves on to discuss Obi-Wan and Qui-Gon Jinn's famous duel with Darth Maul from "The Phantom Menace," with a little more behind-the-scenes footage accompanying his account. Then we get to McGregor's excitement for his return, which is paired with footage that we've seen already in previous trailers, with the actor saying the following:
"The first time I got dressed up as Obi-Wan again, it was a special moment. The wonder of 'Star Wars' and the excitement of playing Obi-Wan Kenobi, it's really quite something."
Hello, old friend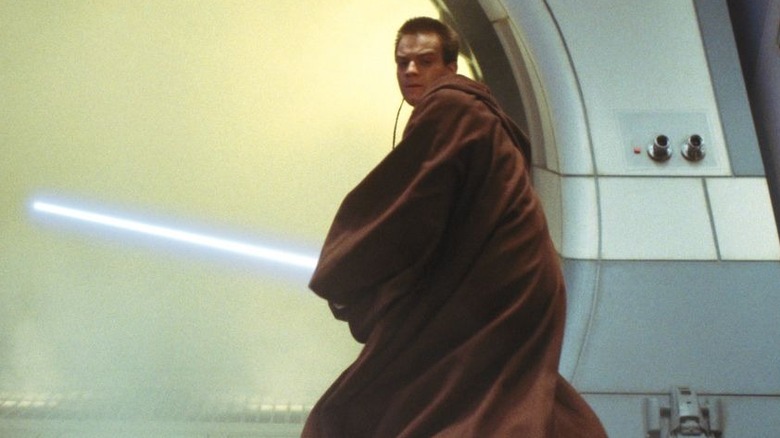 Lucasfilm
This has truly been a very long time coming and it may be hard for some fans to believe that the time is truly upon us. There has been much discussion regarding McGregor's return to the role in some capacity virtually ever since Disney purchased Lucasfilm in 2012, ensuring we were going to get more "Star Wars." The idea was to originally make a film before "The Mandalorian" opened the door for TV to be a real possibility. And so, it was decided that McGregor would return in a limited series on Disney+, with Deborah Chow in the director's chair. Most importantly, McGregor would be reuniting with Hayden Christensen, who returns as Darth Vader after playing Anakin Skywalker in the prequels.
Moses Ingram, Bonnie Piesse, Indira Varma, O'Shea Jackson Jr., Simone Kessell, Joel Edgerton, Kumail Nanjiani, Rupert Friend, Sung Kang, and Benny Safdie also star.
"Obi-Wan Kenobi" premieres on Disney+ on May 27, 2022.
"Obi-Wan Kenobi" begins 10 years after the dramatic events of "Star Wars: Revenge of the Sith" where Obi-Wan Kenobi faced his greatest defeat—the downfall and corruption of his best friend and Jedi apprentice, Anakin Skywalker, who turned to the dark side as evil Sith Lord Darth Vader.