Rick And Morty Is Getting An Anime Spin-Off At Adult Swim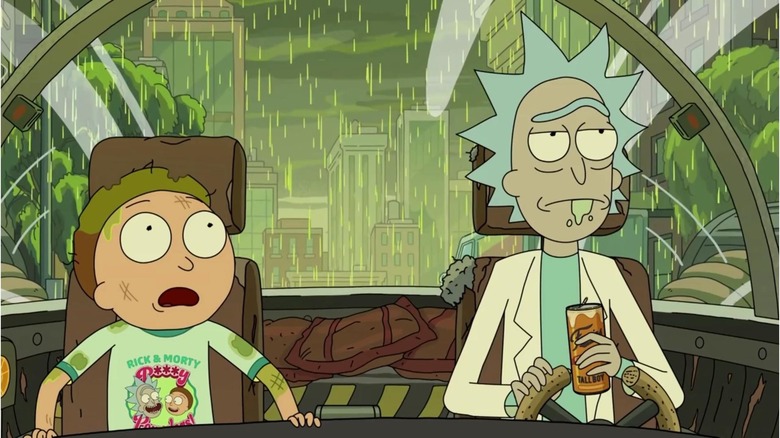 Cartoon Network
Adult Swim is doubling down on "Rick and Morty" as the network has announced an anime spin-off of the popular animated series simply titled "Rick and Morty: The Anime." Takashi Sano ("Tower of God") is set to direct the first season of the show, which will consist of 10 episodes.
Plot details largely remain under wraps for the spin-off but it will "will adapt themes and events of the main series." The press release also states that the show will stand on its own, meaning that viewers will not necessarily need to be caught up on "Rick and Morty" to get on board. Sano had this to say in a statement:
"The multiverse-straddling exploits of Rick and the gang pose challenges to the family bond, but they always rise to the occasion. It's such a life affirming sight, and Jerry is no exception. I am honored to have been given an opportunity to tell a new story about this amazing family. I hope you enjoy their adventures!"
In addition to this show, Adult Swim also announced another new anime series titled "Ninja Kamui" from director Sunghoo Park ("Jujutsu Kaisen"). Michael Ouweleen, president of Adult Swim, had this to add about both shows:
"Toonami helped introduce anime to a U.S. audience 25 years ago, and is creating new, dynamic originals for the next generation of anime fans. These two series build on the legacy of those recent originals such as Fena: Pirate Princess, Blade Runner: Black Lotus, Shenmue the Animation, with Uzumaki and Housing Complex C, premiering later this year."
This was inevitable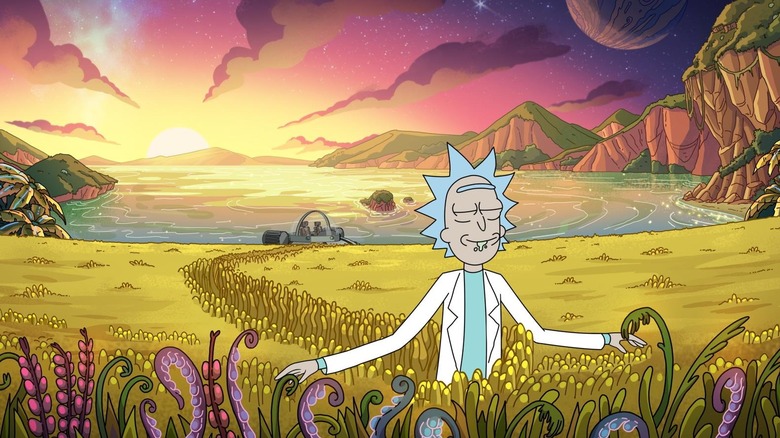 Cartoon Network
"Rick and Morty," created by Justin Roiland and Dan Harmon, debuted somewhat quietly in December of 2013 but, before long, it gained a pretty vocal cult following and, by the time the time season 3 rolled around, it seemed like the entirety of the internet was waiting impatiently for a new batch of episodes. Granted, it does feel like things have cooled off significantly five seasons in, and we're a far cry from people swarming to McDonald's for Szechuan sauce that was originally used as a tie-in for "Mulan" in 1998. But still, this is a wildly popular show and anime has become far more popular in the U.S. than it used to be. This move makes all the sense in the world.
As for Sano, this won't be his first go-around with young Morty and his grandpa Rick, as he previously directed two popular shorts set within the franchise. "Rick and Morty vs. Genocider" and "Summer Meets God (Rick Meets Evil)," have generated millions of views on Adult Swim's digital platforms, suggesting there may well be an audience for more. Additionally, Adult Swim has released some initial artwork for the new anime, which we've included for you to check out below. Meanwhile, "Rick and Morty" season 6 is also in the works, so we've got that coming down the pipeline at some point as well.
"Rick and Morty: The Anime" does not yet have a release date.