Solar Opposites Season 3: Release Date, Cast, And More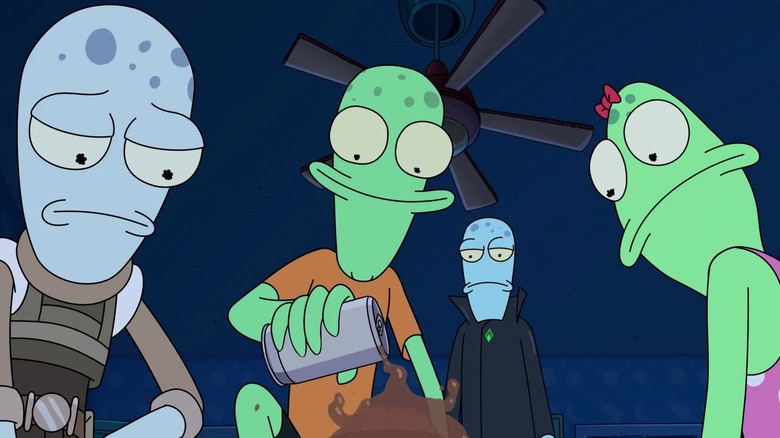 Hulu
(Welcome to ...And More, our no-frills, zero B.S. guide to when and where you can watch upcoming movies and shows, and everything else you could possibly stand to know.)
Adult animation has arguably never been a hotter commodity. Thanks to Fox and networks like Adult Swim, it has been thriving for some time now but the advent of streaming has increased programming needs for virtually every network and major media company out there. And adult animation has been used to help fill that hole. That has resulted in some true gems, and one of those gems amongst the sea of content we're all navigating these days is "Solar Opposites." Luckily, the show is coming back for a third season this summer (not to mention a fourth season as well). For those who are eagerly awaiting the show's return, we're here to give you all of the need-to-know information so you can be ready when the time comes.
Here is everything you need to know about "Solar Opposites" season 3.
Solar Opposites release date and where you can watch it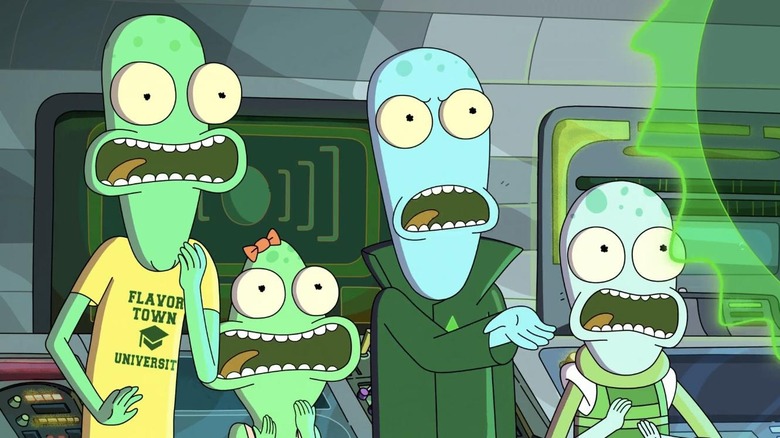 Hulu
"Solar Opposites" season 3 is set to debut on July 13, 2022, on Hulu. While many shows on Hulu and other streaming services have started doing weekly episode drops, the streaming service has confirmed that the entirety of the third season will drop all at once. So those who prefer to binge can do so this time around. As far as where to watch it, the show is exclusive to Hulu so those who want to get in on the action will need to be subscribed.
What is Solar Opposites?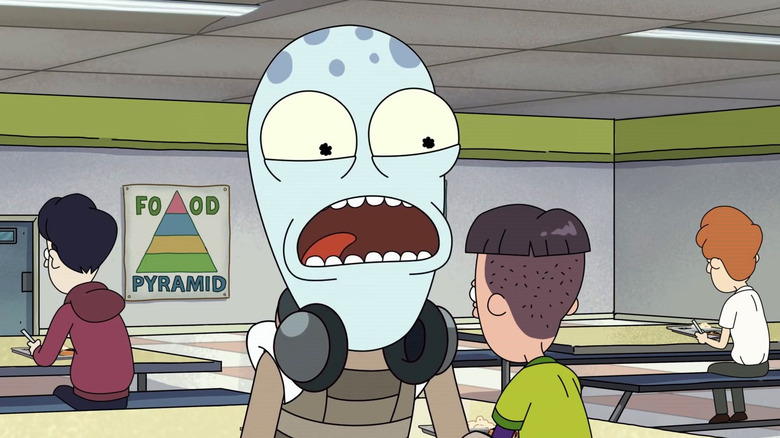 Hulu
This is an original animated comedy from the mind of Justin Roiland, best known as one of the co-creators of the wildly popular "Rick and Morty." Mike McMahan, also of "Rick and Morty" fame, as well as "Star Trek: Lower Decks," co-created the show alongside Roiland. In short, the show centers on a group of four aliens who are living on Earth.
Solar Opposites season 3 director, crew, and more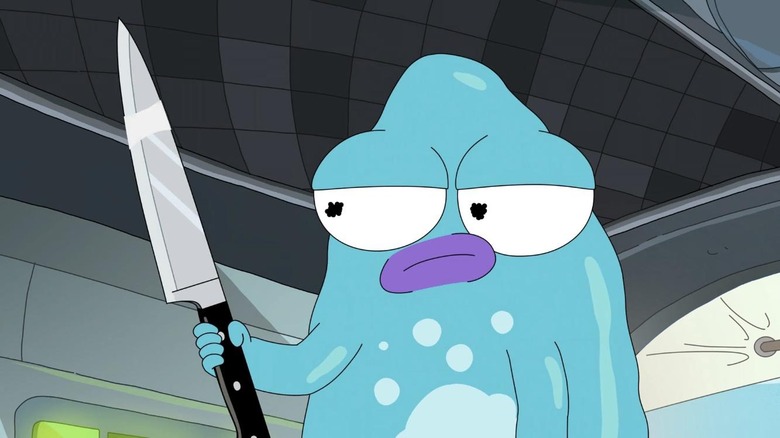 Hulu
Roiland, McMahan, and Josh Bycel serve as executive producers of the series. Bycel also serves as one of the writers of the show. There is no official word yet on who is directing the various episodes in the new season. What we do know though is that this season will be longer than the previous two, with the episode order upped from eight to 12.
Solar opposites season 3 cast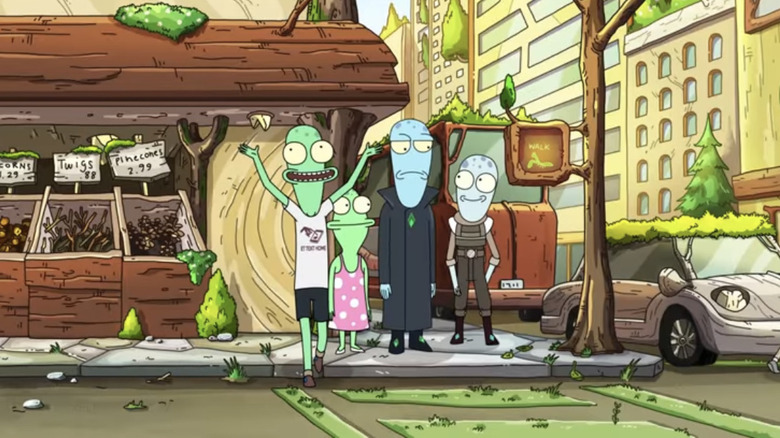 Hulu
The core cast includes Justin Roiland (Korvo), Sean Giambrone (Yumyulack), Thomas Middleditch (Terry), and Mary Mack (Jesse). Roiland performs multiple voices for the shows he works on, as do many voice actors. But there is also plenty of room for guest stars across the 12 episodes this season. It's just that Hulu hasn't revealed who any of them are going to be yet.
Solar Opposites season 3 trailer and synopsis
While there is no full trailer available just yet for "Solar Opposites" season 3, a very brief teaser has been revealed that includes the Pupa that will grow up to destroy the world, brandishing a knife. We'll surely get a full-length trailer sooner rather than later with the release date set for this summer. Aside from that, we've included the official synopsis for the show, which you can check out below.
"Solar Opposites" centers on a team of four aliens who are evenly split on whether Earth is awful or awesome. Korvo (Justin Roiland) and Yumyulack (Sean Giambrone) only see the pollution, crass consumerism and human frailty, while Terry (Thomas Middleditch) and Jesse (Mary Mack) love TV, junk food and fun stuff. In season three, this alien team strives to be less of a team and more of a family.