Spider-Man: No Way Home's Jon Watts Is Making An '80s-Inspired Star Wars Series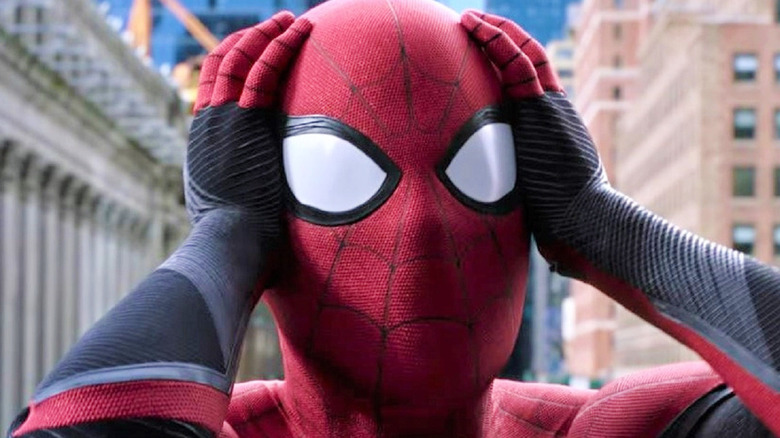 Sony Pictures
Where do you go after directing three "Spider-Man" movies in a row? If you're Sam Raimi, you step away from the world of superheroes entirely to go off and make "Drag Me to Hell," the gleefully gross 2009 horror-comedy that acted as a balm for the filmmaker after his frustrations helming 2007's better-than-you remember "Spider-Man 3." If you're Jon Watts, however, it seems you also take a break from the world of costumed crime-fighters to go hang out in a galaxy far, far away instead.
Watts is coming off directing Tom Holland in a trio of "Spider-Man" films for the Marvel Cinematic Universe, starting with 2017's "Spider-Man: Homecoming" and culminating with 2021's "Spider-Man: No Way Home." He had originally planned to follow that up by helming the MCU's "Fantastic Four" movie reboot prior to his surprising departure just a couple of weeks ago. But he's already lined up another high-profile project in the form of a live-action "Star Wars" series that Vanity Fair reports is going under the code name "Grammar Rodeo."
For those who are not familiar, "Grammar Rodeo" is a nod to season 7, episode 12 of "The Simpsons," "Bart on the Road," in which Bart, Milhouse, Nelson, and Martin rent a car using a fake driver's license to go on a week-long trip after telling their parents they are headed to Canada's National Grammar Rodeo. Watt's "Star Wars" show is similarly said to center on a group of rascally kids in what Vanity Fair describes as "a galactic version of classic Amblin coming-of-age adventure films of the '80s."
A Star Wars show for kids? What a concept!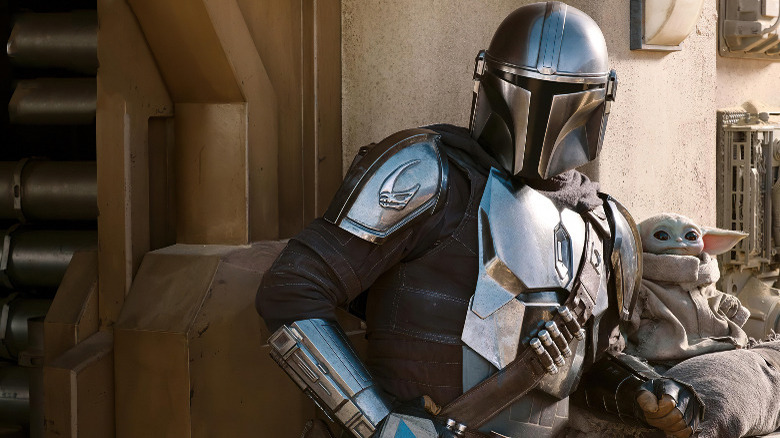 Disney+/Lucasfilm
This as-yet-untitled "Star Wars" series is created and executive produced by Jon Watts and writer Chris Ford, with casting underway for four young leads aged 11 to 12 years old. In terms of the "Star Wars" timeline, the show will take place shortly after the fall of the Galactic Empire in "Return of the Jedi." That will put it roughly in the same ballpark as "The Mandalorian," "The Book of Boba Fett," and the upcoming "Ahsoka" series on Disney+, all of which take place about five years after the destruction of the second Death Star.
It sounds like Watts' series may be targeted at younger "Star Wars" fans, more so than "The Mandalorian" and its spinoffs have been so far. That's just as well, really. I personally enjoy the grittier storylines in "The Mandalorian" and look forward to upcoming Disney+ shows like "Obi-Wan Kenobi" and "Andor" diving deeper into the reality of what war is like, touching on questions of morality and issues like PTSD along the way. But at the same time, it's good for kids to have "Star Wars" stories that speak to them directly without talking down to them, and Watts seems like he's as qualified as anyone else to do justice by this concept.
The next live-action "Star Wars" series, "Obi-Wan Kenobi," premieres on Disney+ on May 27, 2022. /Film will bring you more details on Jon Watts' "Star Wars" show as they become available.