Alexander Skarsgård And Dane DeHaan Will Play Reluctant Tiger Hunters In The Tiger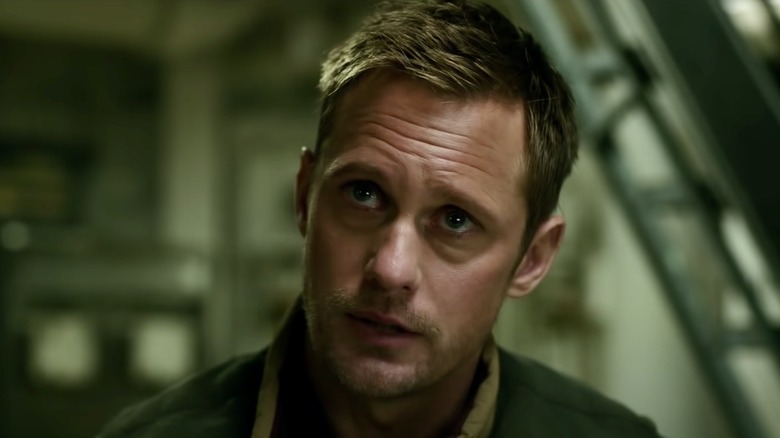 Warner Bros. Pictures
"The Northman" star Alexander Skarsgård is teaming up with Dane DeHaan, producer Darren Aronofsky, and Ukrainian writer-director Myroslav Slaboshpytskyi for "The Tiger," a film adaptation of the bestselling book by John Vaillant. As Amleth in "The Northman," Skarsgård may be eager to avenge his father, save his mother, and kill his uncle Fjölnir, but his character in "The Tiger" will be considerably less eager to hunt a tiger that killed a poacher in self-defense.
"The Tiger" is based on "a true story of vengeance of survival," as the subtitle calls it. Variety reports that Skarsgård will star in it as "the leader of a group of men tasked with protecting the endangered cats from poachers and loggers." His character's name is Vanzin and "his sense of duty is tested when he's charged with hunting down and exterminating a tiger" that, in the book, is a man-eater. Dehaan is said to be circling the role of "Kanchuga, a young environmental scientist and newest member of [Vanzin's] team."
The ongoing Russian invasion of Ukraine adds another real-world dimension to "The Tiger," given its setting in the Russian Far East and Slaboshpytskyi's Ukrainian nationality. Slaboshpytskyi's feature-length directorial debut was "The Tribe," a dialogue-free film in which the characters communicate solely in sign language without subtitles. In a statement to Variety about "The Tiger," he said:
"I am so excited to make this film, and am overwhelmed with admiration towards the team that has rallied behind it. I've worked on the story of 'The Tiger' for a very long time, and the chance to see it realized is a dream come true. Darren is a producer of singular taste and talent, and Alexander and Dane are once-in-a-lifetime stars. I can't imagine a better or more brilliant group of people as collaborators."
A true story of vengeance and survival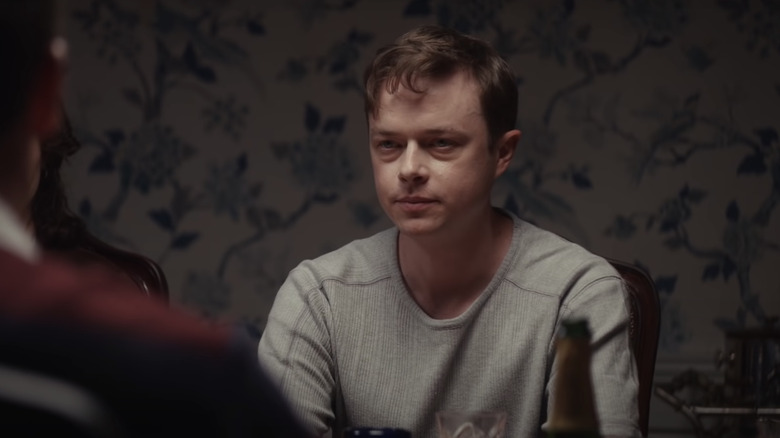 HBO Max
Aronofsky is producing "The Tiger" through his Protozoa Pictures label, and Brad Pitt's Plan B Entertainment is also behind the project with Wild Bunch International.
Skarsgård's most recent projects before "The Northman" include "Succession," "Passing," "Godzilla vs. Kong," and "The Stand." Dehaan is coming off of "Lisey's Story" last year and "The Staircase" this year, and he is also one of the many recognizable actors who has been cast in "Oppenheimer," the upcoming Christopher Nolan film.
The official book description for "The Tiger: A True Story of Vengeance of Survival" via Knopf Doubleday Publishing makes it sound like there could be a movie-monster element to the narrative as the tiger slaughters people out of a seeming blood feud:
Outside a remote village in Russia's Far East a man-eating tiger is on the prowl. The tiger isn't just killing people, it's murdering them, almost as if it has a vendetta. A team of trackers is dispatched to hunt down the tiger before it strikes again. They know the creature is cunning, injured, and starving, making it even more dangerous. As John Vaillant re-creates these extraordinary events, he gives us an unforgettable and masterful work of narrative nonfiction that combines a riveting portrait of a stark and mysterious region of the world and its people, with the natural history of nature's most deadly predator.
There's no word yet on when principal photography for "The Tiger" will begin or when it will be scheduled for release, but we'll keep you updated as more news develops.