Superman & Lois Had To Look Outside The Arrowverse To Find Its Inspiration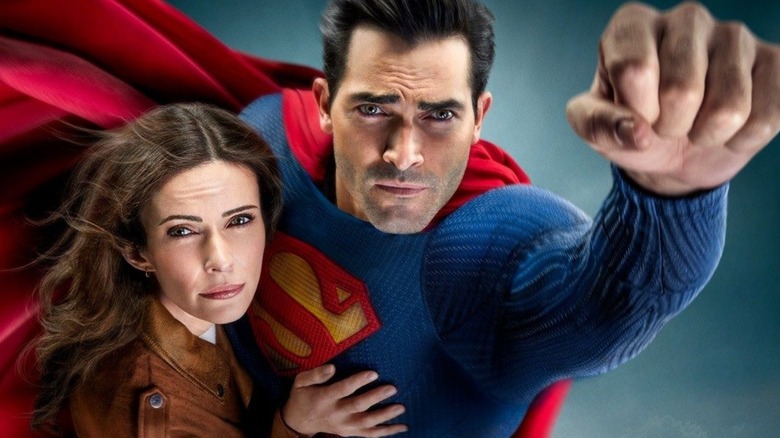 The CW
Superman is one of the most impactful DC superheroes of all time — it's no surprise that we've seen multiple interpretations of the Kryptonian over the years. Christopher Reeve's version of the character made us believe a man could fly, and Henry Cavill's Superman implored us to see the superhero in a gritty, darker light. George Reeves was the definitive Superman for most of the '50s, and Tom Welling's version chronicled Kal-El's formative years leading up to his superhero identity. Since Superman's introduction in 1938's "Action Comics #1," the character has been portrayed by nearly a dozen different actors, and the hero's story has been explored in every way imaginable. So, when The CW gave Tyler Hoechlin and Bitsie Tulloch their own stand-alone Superman series, the creators were inspired to write a new chapter of the superhero's life in a way that had never been done before.
Unlike the recent, rather dark interpretation of Superman we've seen in the DCEU, the Arrowverse explores Superman's position as a symbol of hope. It focuses on a lighthearted story that follows Clark and Lois as partners and sees them navigate parenthood, marriage, and their careers in the former's hometown of Smallville. "Superman & Lois" presents a unique situation for the characters — Hoechlin and Tulloch's Superman/Clark Kent and Lois Lane have already been established throughout their various cameos in the Arrowverse. So for their show, there needed to be a storyline that made "Superman & Lois" stand out from the many Superman properties that came before.
The producers found inspiration in unexpected places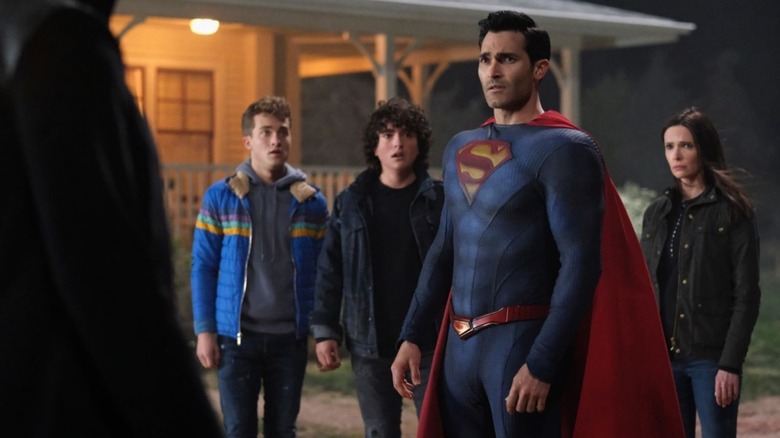 The CW
At the Television Critics Association panel for "Superman & Lois," executive producers Todd Helbing and Greg Berlanti revealed how they wanted to make their version of Superman different. The show is a family drama first and a superhero series second, so Helbing and Berlanti looked for inspiration in "Everwood" and "Friday Night Lights" (via Deadline). The two were well aware of their competition with shows on streaming platforms and wanted to bring something that offered the same quality to their audience. Helbing told Deadline:
"Whenever you do any of these shows, you want to make them slightly different. We just approached this as much as we could like a feature — from the aspect ratio to the cinematography to the look to the design of the house and farm. We are competing with shows on cable and streamers ... we wanted to be able to do that and offer audiences something of equal quality."
Bitsie Tulloch chimed in, revisiting the moment when she and Tyler Hoechlin were "sold" on the show. It was when Helbing compared his vision for "Superman & Lois" to "Friday Night Lights." They wanted to make Superman and Lois relatable to their fans.
"It was really grounded and really real ... Part of what I am hoping audiences respond to in our show is that this couple — even though she's this dynamic journalist and even though he is Superman — are incredibly relatable and they are dealing with the same issues that normal people deal with."
Lois and Clark are like Tami and Coach Taylor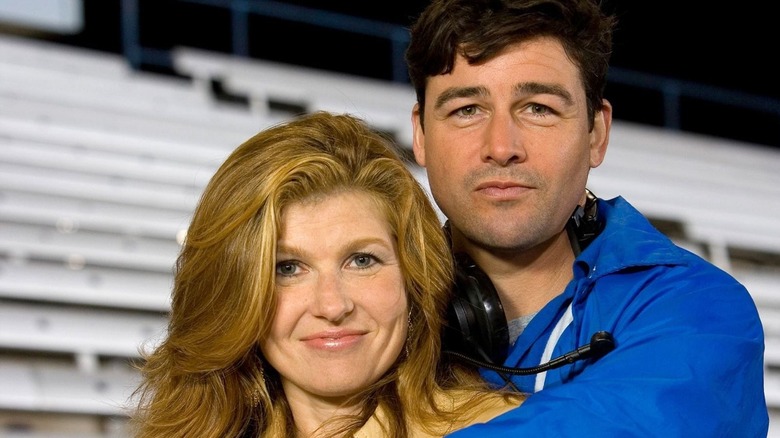 NBC
Todd Helbing was particularly inspired by the relationship shared by Tami (Connie Britton) and Coach Eric Taylor (Kyle Chandler) in "Friday Night Lights" (via SFX Magazine). The producer wanted Tyler Hoechlin and Bitsie Tulloch to dive into Superman and Lois' partnership since they hadn't explored it throughout their appearances in the Arrowverse.
"It's an interesting dynamic, because Tyler and Bitsie had already played these characters in a handful of episodes and had worked on their interpretations of the characters," Helbing explained. He continued to SFX Magazine:
"But when I explained to them what we were trying to do and the tonal shift, they got on board pretty quickly. There are subtle changes they make — not necessarily in performances, but in attitude. They knocked it out of the park in all the Arrowverse episodes that they were in, but we are really diving into their relationship. One of the analogs we use for this show is 'Friday Night Lights.' Lois and Clark in our show are very much Tami and Coach Taylor."
Throughout five seasons of "Friday Night Lights," Connie Britton and Kyle Chandler represented true love on the small screen. The beloved couple fought through all odds and stayed together despite the many challenges thrown at them — even spending a pregnancy apart. They valued each other's opinions and put their partnership above all else. Clark and Lois in "Superman & Lois" share similar values — he's a superhero in disguise, and she's a world-famous journalist. They often stumble into great trouble, but they rarely ever require saving. Clark and Lois put themselves first and are always there for their children, no matter what. It's what makes the show a hopeful and worthy new chapter in Superman's ever-growing mythos.