The Idea Behind Superman & Lois Came Down To Just One Word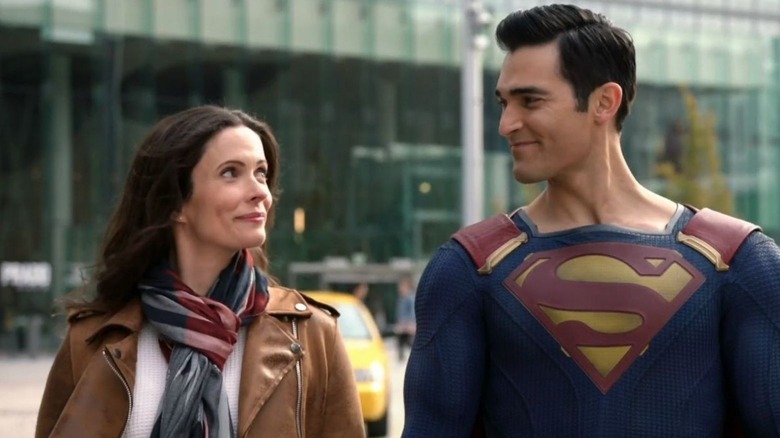 The CW
One thing that makes "Superman & Lois" a worthy new chapter in Superman's story is that it draws strength from unexpected places. It throws out the gritty, brooding version of the character we've grown accustomed to in recent years and redesigns the Man of Steel by taking a more humane approach. It depicts Clark Kent and Lois Lane — the fictional journalist from the comics and his partner — living their most domestic lives yet, in Smallville. After facing supervillains and monsters for years, The CW's interpretation of the DC superhero lives a comparatively relaxed life and helps raise his kids. It's refreshing to watch a superhero we've spent years watching make sacrifices and fight the bad guys, now trying to be a parent and putting his family first instead.
"Superman & Lois" was released on The CW in February 2021 and received impressive reviews. Fans were excited to see Tyler Hoechlin's portrayal of Superman following his brief "Supergirl" cameo, and critics enjoyed watching the character in a new light. For anyone watching, it's evident that the showrunners wanted to illustrate Superman's strengths as a hero and how being one doesn't necessarily make you the father of the year. This version of Superman gives Clark Kent equal importance, allowing him to be flawed in all the ways that make us human. But he's also reverently hopeful, which is the idea behind the show.
A beacon of hope in a polarizing world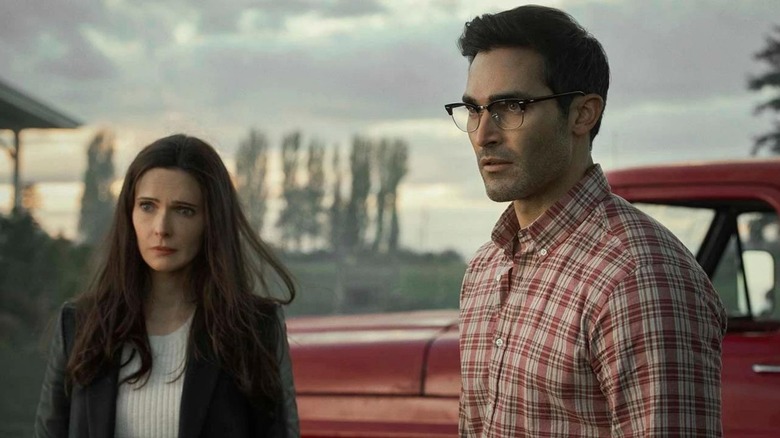 The CW
In an interview with Den of Geek, the show's star Tyler Hoechlin went over how essential it was for Superman to stand for what is right without vilifying anyone. The superhero has always been compassionate towards those around him and wants to do right by people. He can communicate what's right and honorable without negativity, which is a quality worthy of praise. 
"It's such a polarized world that we're living in. Superman's ability to stand for what's right without having to, for lack of a better word, demonize, is something I really appreciate about him. For me, that's really that idea of compassion and empathy towards everyone. I think his hope is that everyone finds the right path."
Discussing the world of Superman always brings everyone back to a four-letter word — hope.
S is for...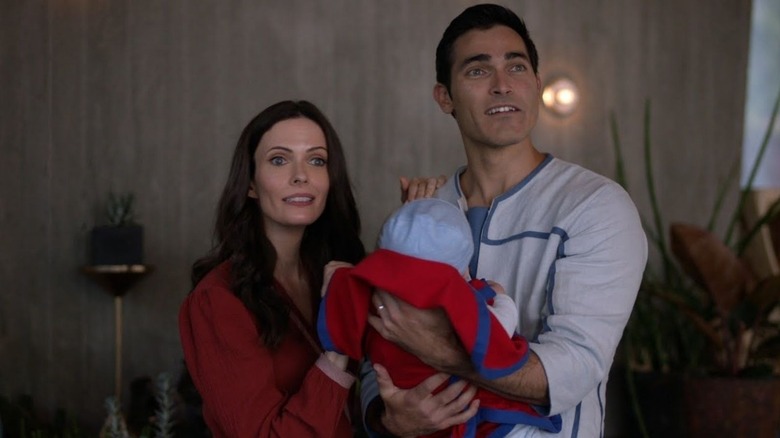 The CW
The character's costume features an "S" embellished on his chest, the Kryptonian symbol of hope. The superhero has always stood by his incorruptible ideals, with or without the symbol, proving that there is always something worth striving towards, no matter how bad things get. They're all attributes the show wanted to highlight — "Superman & Lois" writer and executive producer, Todd Helbing, wanted to bring a hopeful story to viewers after the bleakness caused by the pandemic. He tried to infuse the series with optimism to show fans that if a superhero could struggle and continue to do his best, we could do the same.
"Superman has always been hopeful ... considering everything that we've gone through this year, hope is infused in there and it should be. But it has to feel real, and it has to come out of hopefulness for real struggles that anybody watching this can relate to. If Superman can struggle and he still remains hopeful, and if Lois can struggle and she remains hopeful, then I think maybe we can, too."
While Superman is an essential part of the show, The CW also makes sure Lois Lane (​​Elizabeth Tulloch) has a voice. She uses a different power from her husband to make the world a better place, and they both make consistent efforts to balance their careers with their responsibility as parents to teenagers. These characters have represented what it means to be hopeful since being introduced in 1938, and they're not stopping anytime soon. This power couple is here to stay!