5 Of Fred Ward's Best Roles, And Where You Can Watch Them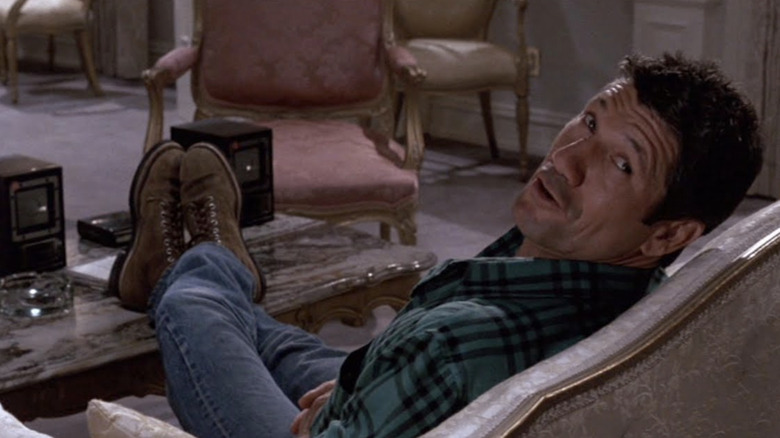 Buena Vista Pictures Distribution
We lost one of the all-time great character actors today, as the consistently fantastic Fred Ward passed away at the age of 79. For just shy of 50 years, Ward performed across just about every genre possible on both the big and small screens. Trying to encapsulate someone's life's work with a short listicle is already an impossible task, made even more difficult when there's a multitude of incredible performances to choose from. You could ask anyone to name Fred Ward's five best roles, and every single choice would be correct. Whether it's the farcical comedy of "Big Business" or the hard-to-find NC-17 "Henry & June," Fred Ward could truly do it all, and did so with ease. And so, in honor of his memory, we're highlighting five of his very best roles, and where you can watch them to say farewell to a beloved favorite.
The Right Stuff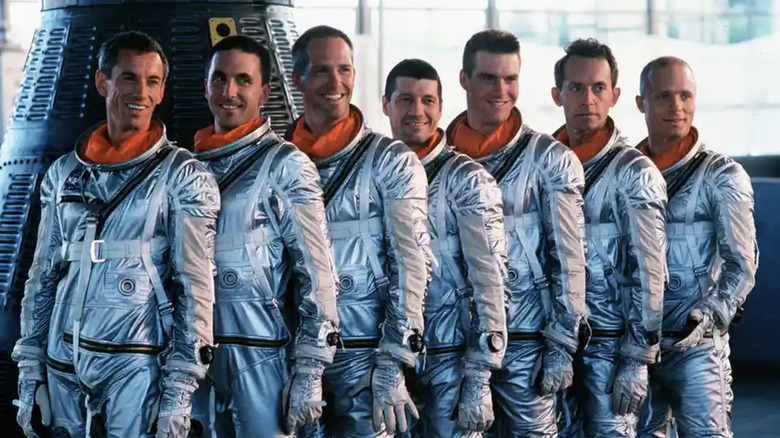 Warner Bros.
Adapted from the Tom Wolfe novel of the same name, "The Right Stuff" looks at the early years of America's space program, and the so-called Mercury Seven astronauts. The film highlights the dangers, difficulties, and frustrations NASA endured in the early years of space travel, as well as the interpersonal issues put upon the astronauts' families during a time of great political unrest as well as massive social and technological changes. Ward plays the real-life Gus Grissom, adding a level of humanity to a man that many criticized after the Mercury-Redstone 4 made a splash landing and sank. The man was in danger of drowning and yet everyone blamed him for the mission's failure. Ward's performance is compelling, to say the least, but he helped position Grissom in a more nuanced and empathetic light.
"The Right Stuff" is currently available to stream on HBO Max.
Tremors 2: Aftershocks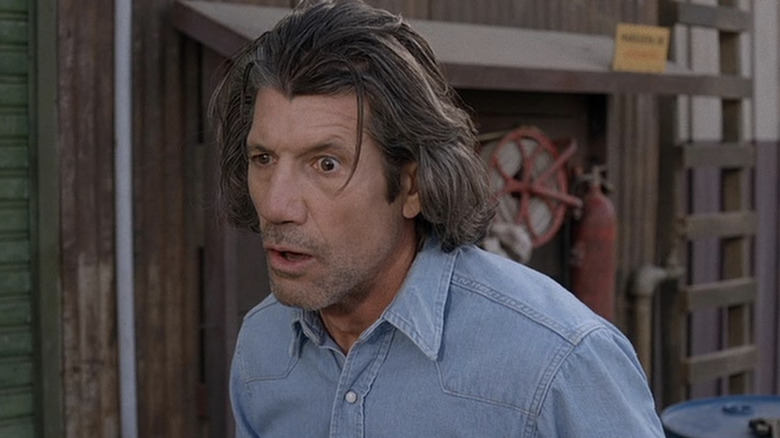 MCA/Universal Home Video
It may sound sacrilegious to recommend "Tremors 2: Aftershocks" over the original "Tremors" movie, but "Aftershocks" is truly Ward's film. He returns as the lovable Earl Bassett, who has been hired to deal with a subterranean infestation of Graboids (that's the name of the actual monsters in "Tremors") at a Mexican oilfield. Bacon didn't return to reprise his role as Val McKee in order to star in "Apollo 13," which allowed Ward to take on a starring solo performance. In quite possibly the best possible decision, Bassett recruits Michael Gross' Burt Gummer to join him on his mission, setting him up to take over for the rest of the franchise. "Tremors 2: Aftershocks" may have gone direct-to-video, but it is a worthy successor to the original film, namely because of Ward and Gross' delightful performances and the introduction of the above-ground-Graboids known as "Shriekers." If you love the original "Tremors" but have been wary about the rest of the franchise, take solace in knowing that the sequel is just as fun as the original.
You can catch "Tremors 2: Aftershocks" on Starz or the Starz premium add-on through Prime Video, The Roku Channel, Hulu, Sling, and others.
Remo Williams: The Adventure Begins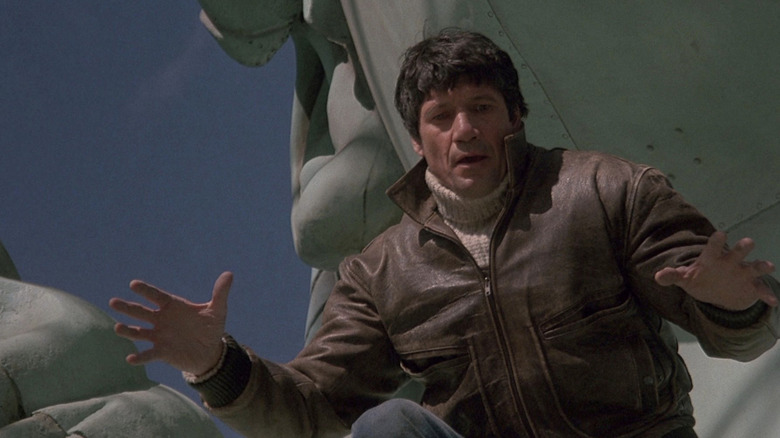 Dick Clark Productions
There's an untrue assumption that in order for a film to be successful, it must be profitable, which is probably why "Remo Williams: The Adventure Begins" is still criminally underseen. Ward stars in the titular role as a New York police officer who awakens after a mysterious accident with a new identity, new face, and a new mission as part of a secret unit deployed to investigate a dangerous industrialist. He's taught martial arts to become an assassin, and watching Ward transform into an action star is an absolute joy. For the most part, "Remo Williams" was supposed to be America's answer to James Bond, but it does follow the unfortunate trend of treating Asian martial arts masters as an offensive mystical stereotype, which is something worth calling out. Based on the series of "The Destroyer" paperback novels, "Remo Williams: The Adventure Begins" may not have fared well at the box office, but it remains one of the best showcases of Ward's immeasurable talent.
"Remo Williams: The Adventure Begins" is available to watch on Tubi
Miami Blues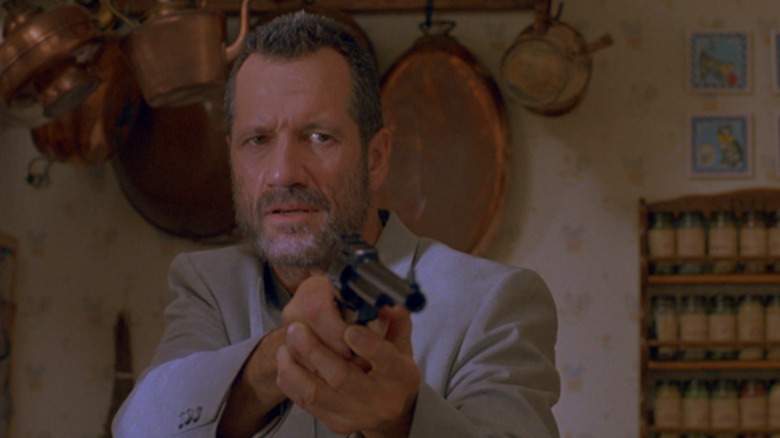 Orion Pictures
Ward thrived in genre-bending films, and the neo-noir, black comedy, crime drama "Miami Blues" is no exception. Full disclosure, I almost highlighted his film noir/creature feature performance in HBO's "Cast a Deadly Spell," but that film features an unforgivable moment of transphobia that sours the fun of the rest of the film. "Miami Blues," on the other hand, hasn't aged nearly as poorly. Ward plays Sgt. Hoke Moseley, who is trying his hardest to bring to justice the sociopath Frederick J. Frenger Jr. (Alec Baldwin) who was recently released from prison and can't seem to keep himself out of trouble. Ward's comedic chops effortlessly weave with his tough-as-nails detective performance and keeps the tone of the film fun and inviting despite the fact Baldwin murders like ... a lot of people.
"Miami Blues" is available for free on Tubi TV and PlutoTV.
The Prince of Pennsylvania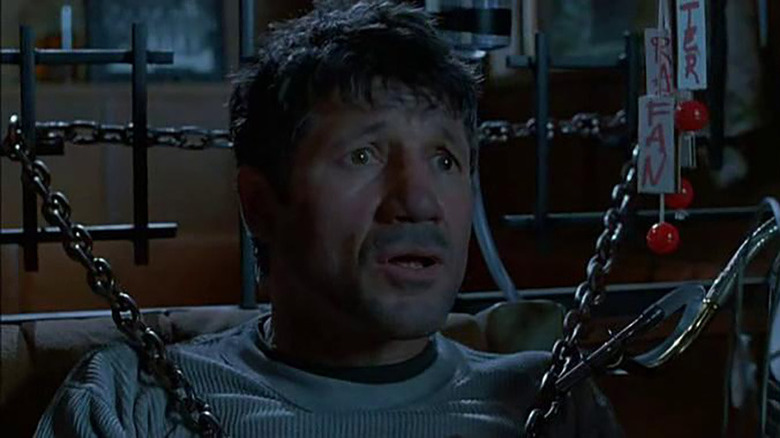 New Line Cinema
I'm a sucker for a good "bad dad" performance and Fred Ward gives one of the best in the forgotten gem "The Prince of Pennsylvania." Ward plays a real hardass jerk whose wife is cheating on him and his son (Keanu Reeves with a hilariously bad wannabe punk haircut) is disillusioned by the life his father has set up for him. After falling in love with an older woman, his son decides that he's going to kidnap his dad and steal his money as a way to set up for the future he wants. Critics hated the film, with Roger Ebert saying the flick "forces realistic characters into an absurd plot, and expects us to accept the plot because we believe in the characters." No shade to the critic king, but that's exactly why this movie works. Ward and Reeves make every moment count, and no line is too absurd for them not to make work. Ward is committed to the absurdity of the plot, with an especially great moment screaming about Cheez-Whiz while his kidnapper wears a cheap Freddy Krueger mask. It rules.  
Okay, so, "The Prince of Pennsylvania" isn't streaming anywhere for free, but this movie is one that no one ever talks about and is definitely worth the Apple TV+ or Prime Video rental fee of $1.99.