The Daily Stream: Step Brothers Is A Silly, Raucous Classic That Demands All Your Laughter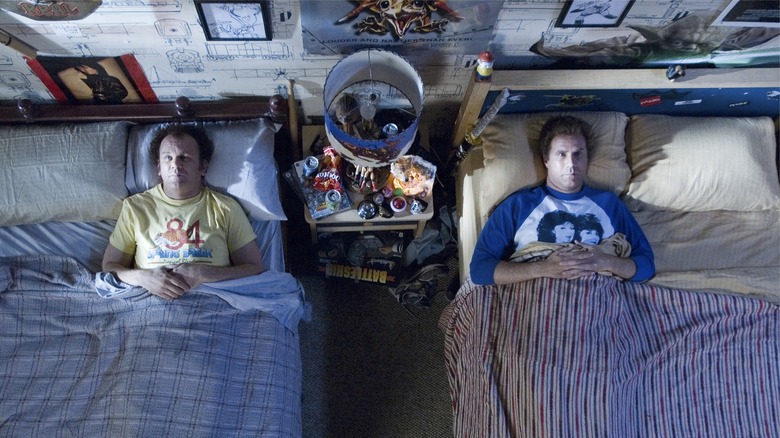 Sony Pictures Releasing
(Welcome to The Daily Stream, an ongoing series in which the /Film team shares what they've been watching, why it's worth checking out, and where you can stream it.)
The Movie: "Step Brothers"
Where You Can Stream It: Prime Video
The Pitch: The 2008 slapstick comedy follows two lazy slackers, Brennan (played by Will Ferrell) and Dale (played by John C. Reilly), who still live at home with their respective parents even though they're approaching their 40s. When Brennan's mother (Mary Steenburgen) and Dale's father (Richard Jenkins) meet and fall for each other through a work event, they join their families together after getting married — and force their grown sons to live under the same roof as step brothers. Naturally, the guys don't take it too well, and their rivalry turns the household upside down, eventually driving their parents apart. When their newfound family crumbles, it becomes their mission to join forces and turn things around in ways they never would have expected, including growing up.
Why it's essential viewing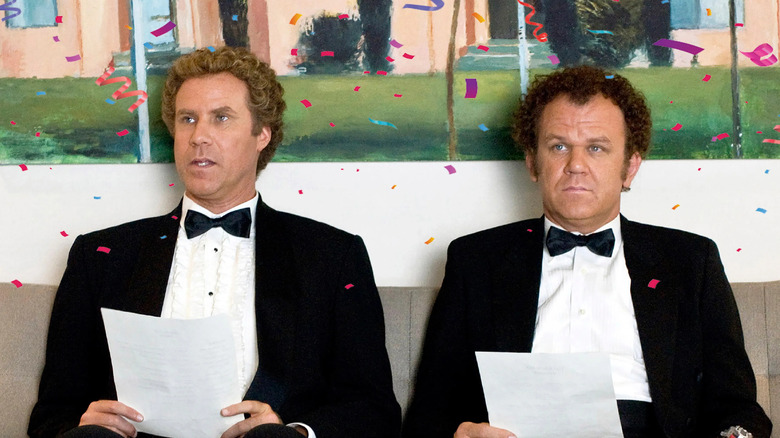 Sony Pictures Releasing
Writer-director Adam McKay's former partnership with comedian Will Ferrell will go down in the history books, and yes, I'm one hundred percent serious. McKay and Ferrell are responsible for quite a few raucous, slapstick comedies of the early aughts, collaborations on movies that — alongside "Step Brothers" — will always loom large in our brains and conjure the best, most ridiculous quotables at the silliest times. (Remember the phrase "It's the Catalina Wine Mixer" for later.) "Anchorman" and "Talladega Nights: The Ballad of Ricky Bobby" stand next to the Ferrell and Reilly comedy as a trio of proof that when great minds get together, greatness can, and usually does, occur.
"Step Brothers" easily shows audiences that when a comedy is firing on all cylinders, the result is incredibly memorable. McKay's directing paired with his script, written alongside Ferrell, is at the heart of the legendary reputation of this film. However, casting director Allison Jones truly deserves the MVP award for this movie, because without her eye, it's entirely possible that "Step Brothers" could've been an absolute dud. After all, the supporting cast of the film truly makes the movie; characters like Brennan's brother Derek (played with a hilarious nastiness by Adam Scott) and his wife Alice (in an absurd yet pitch-perfect performance by Kathryn Hahn) match Ferrell and Reilly nearly toe to toe with their audaciousness and commitment to the farcical script, while Steenbergen and Jenkins are the consummate "straight men" of the whole ordeal.
It's one of those movies that just works seamlessly, with each element of the project — direction, script, casting — meshing in a way that is just undeniably charismatic, even in its most audacious moments. To say you need to see it at least once in your life (which will inevitably lead to many, many more viewings) is an understatement.