NBC Continues To Smell What The Rock Is Cooking, Renews Young Rock For Season 3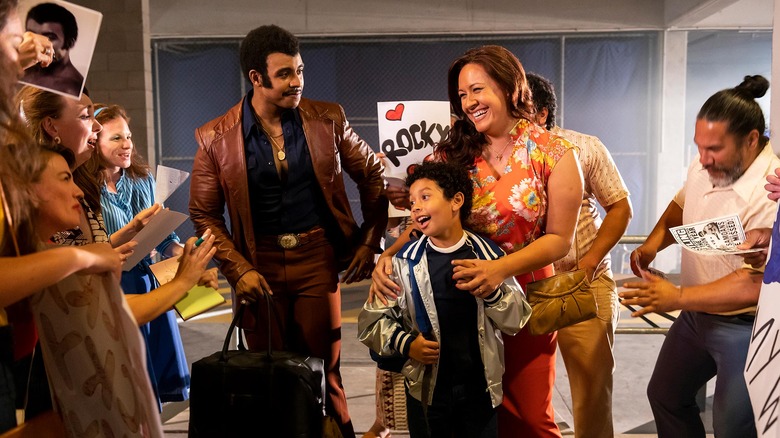 NBC
All the rumors are true, "Young Rock," a show you totally knew existed and were keeping a very close eye on, is being renewed for a third season! That's right, you have more Rock origin story goodness coming your way. If you've been curious about how Dwayne "The Rock" Johnson became Dwayne "The Rock" Johnson, then don't fret because you've got at least one more season to explore the ups and downs of his young life. And if this is brand new information for you, if you haven't heard a whit about this TV show until this moment, then you have two full seasons to enjoy before the third one drops. It's a damn good day.
"Young Rock" premiered on NBC on February 23, 2021 and has been chugging along ever since, with season 2 dropping on March 15, 2022. The show stars Adrian Groulx ("See") as the 10-year-old Rock, Bradley Constant ("Following Phil") as the 15-year-old Rock, and Uli Latukefu ("Black Adam") as the 18-to-20-year-old Rock, each of them plotting different points in Johnson's life and early career as a professional wrestler. 
Besides the many variations of The Rock, the cast includes Randall Park ("WandaVision"), Joseph Lee Anderson ("Harriet"), Stacey Leilua ("Tatau"), Ana Tuisila ("Harry"), Fasitua Amosa ("The Pact"), John Tui ("Hobbs & Shaw") and Matthew Willig ("Agents of S.H.I.E.L.D."). And of course, The Rock himself has also starred in nearly every episode, but would you expect anything less?
Dwayne 'Young Rock' Johnson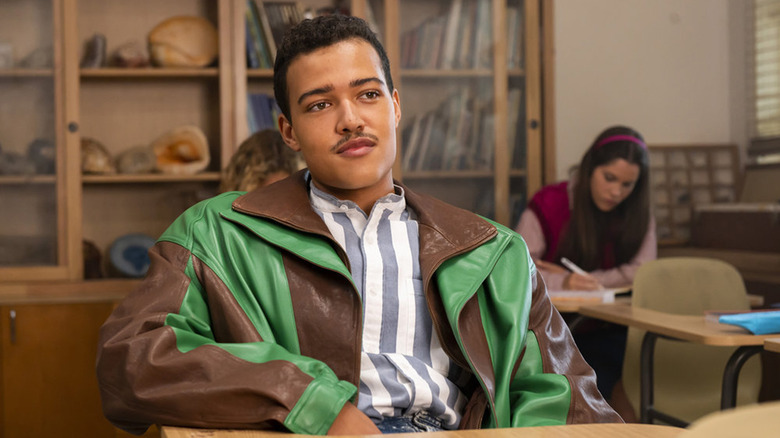 NBC
I am obviously clowning on the concept of this show a little bit, because "Young Sheldon" has ruined that naming convention for me, but as someone who loves a good memoir, I can see how absolutely fun it would be to present your life as a light serialized comedy for fans to consume. Would I prefer a tell-all that goes all in on The Rock's relationship with WWE CEO Vince McMahon? Yes. Do I want to hear gnarly wrestling stories and gossip about Vin Diesel? 100%. I would read (or watch) that immediately and probably love every second of it. But this is fun too. And if I was given the option between baring my secrets and my soul, or making a fun show my parents can enjoy, I would probably make the same choice.
For your longtime "Young Rock" fans, there's no word just yet on when season 3 will drop, so you have plenty of time to prep for the show's return. And enjoy it. Have fun. It's nice to have fun.