AMC Is Developing An Alan Wake TV Series, So Stock Up On Batteries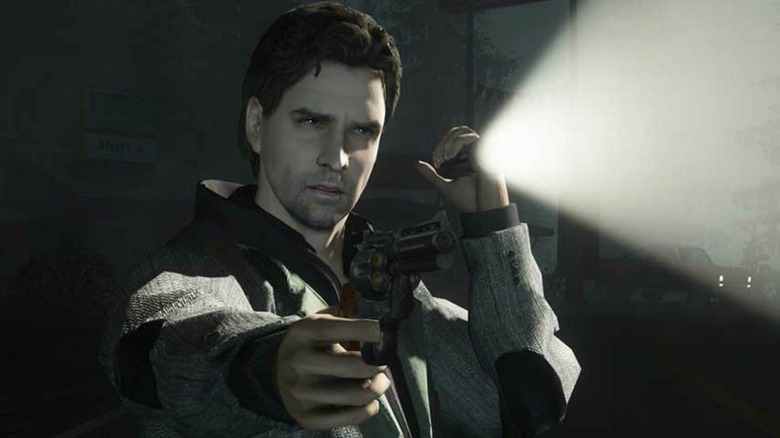 Remedy Entertainment
The video game adaptation box has been opened, and it will not be closed! Now that movies based on video games are hot again (think "Uncharted" versus anything Uwe Boll has made), it feels like every network and production company is chomping at the bit to release its own.
AMC has no interest in missing out on this trend. In fact, the network is jumping into the deep end with a TV series based on the survival horror game "Alan Wake" according to Deadline. So put your console away (or maybe your whole gaming rig) and get ready to enjoy the "Alan Wake" story the way AMC wants you to: sitting still and not throwing your controller at the wall.
If you're not familiar with "Alan Wake," the game follows a thriller writer named (surprise!) Alan Wake who is suffering with a serious bout of writer's block. In an attempt to break through the block, Alan and his wife Alice decide to kick back and go on a trip to a little town called Bright Falls. After arriving at their cabin, however, Alice is dragged into the lake by shadowy monsters and Alan blacks out, waking up in the middle of a forest that is chock full of the same beasts (how very Dante's "Inferno" of him). Armed primarily with a flashlight (which weakens the shadow monsters so that they can be hurt with other weapons), Alan braves the darkness in his effort to find Alice and solve the mystery of Bright Falls. 
No console needed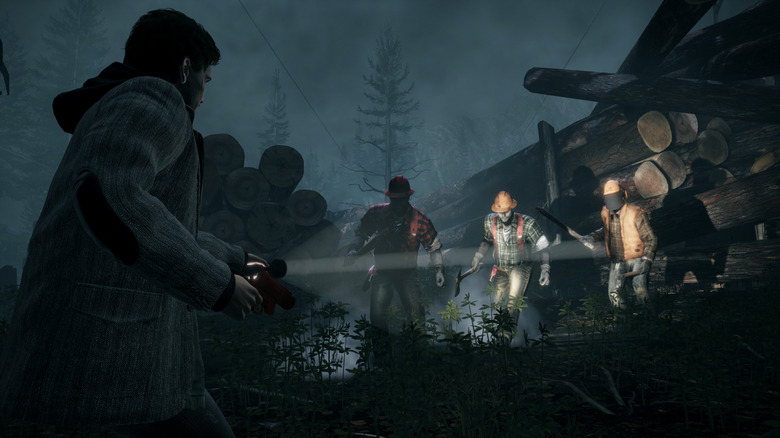 Remedy Entertainment
"Alan Wake" was followed by a handful of bonus DLC (downloadable content) that expanded the story, as well as the spin-off game "Alan Wake's American Nightmare" and tie-in content across other media. There's even a sequel planned for release in 2023, so although the first "Alan Wake" game was released back in 2010, it's still managed to stay a hot topic. In fact, "Alan Wake" developer Sam Lake announced AMC's plans during the game's 12th anniversary celebration, saying, "We have been collaborating on making a TV show happen. Nothing more to share at the moment, but we will certainly let you know when there is something to announce."
This isn't the first time there have been rumblings about adapting "Alan Wake." According to Variety, Peter Calloway, the producer behind "Legion," was all set to work on an "Alan Wake" series back in 2018, but like so many projects, it never managed to pick up steam. While this project could always go the way of the first "Alan Wake" series, it seems like the best possible time for this show to finally come to fruition. After all, AMC isn't going to let HBO, which is working on a show based on "The Last of Us," beat it to a hot trend.