The Morning Watch: Designing Moon Knight's Armor, On Set With The Marvelous Mrs. Maisel & More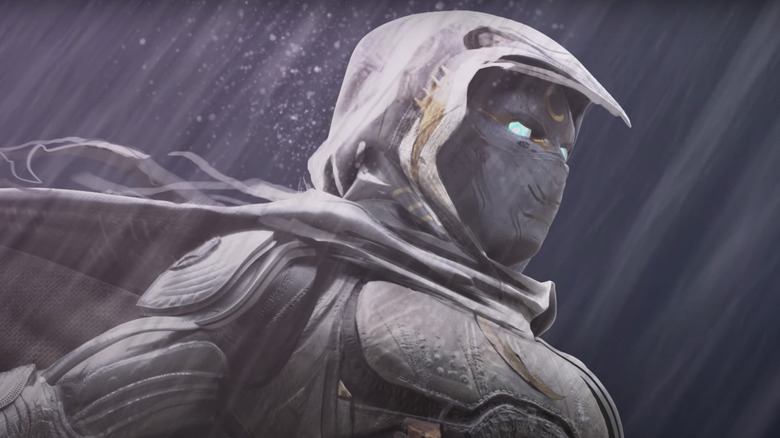 Marvel Entertainment
(The Morning Watch is a recurring feature that highlights a handful of noteworthy videos from around the web. They could be video essays, fan-made productions, featurettes, short films, hilarious sketches, or just anything that has to do with our favorite movies and TV shows.)
In this edition, Find out how the team behind Marvel's "Moon Knight" series brought the armor designs to life for the two different iterations of the character. Plus, Prime Video takes us behind the scenes of "The Marvelous Mrs. Maisel" season 4 to reveal a look at the production design. And finally, the crafty chefs from the Babish Culinary Universe are back with another recipe you didn't know you needed: the Kelp Nougat Crunch snack as seen in "SpongeBob SquarePants."
How Moon Knight got his memorable look
When it comes to superhero costumes, spandex, capes, and the occasional cowl reign supreme, but Marvel's Moon Knight has a bit of a different look. Introducing both Moon Knight and Mr. Knight into the MCU, the Disney+ series "Moon Knight" knew they had to make a serious and immediately memorable splash with the character design, and in this video from Marvel, Ryan Penagos talks with Ryan Meinerding, Head of Visual Development for Marvel Studios, and Rodney Fuentebella, Visual Development Supervisor for Marvel Studios. 
Meinerding and Fuentebella knew that both characters were going to share a sleek, white costume palette, with Moon Knight possessing the more elaborate of the two looks. There's an important history that the characters are both encompassing, which was factored into the design, as well as the iconic elements established by comic illustrators. How did they decide which parts of Moon Knight would have mummified bandaging? Give this a watch and see just how all of the different styles came together to make the costumes that made it on screen. 
The mid-century magnificence of Mrs. Maisel
Making a TV show is hard, making a TV show set in a specific time period is even harder. In this behind-the-scenes look at "The Marvelous Mrs. Maisel," Prime Video has brought along Award-winning production designer Bill Groom to give a guided tour of the sets he designed to transform the sets of "Maisel" into a mid-century New York dreamland. Watch as Groom takes us through the interior's of Midge's apartment as well as the period-appropriate backstage setting of the Wolford Theatre. 
Production design is one of the most important aspects of a show like "The Marvelous Mrs. Maisel," and thanks to the brilliant skills of someone like Bill Groom, audiences of any age can take a journey back in time, and visit a world they may have never had the chance to experience. Be careful, though, you might just find yourself overwhelmed with the urge to redecorate your entire living room with mid-century modern furniture. No? Just me? Okay. 
The tastiest snack from Rock Bottom
Never have I been more depressed to be deathly allergic to all forms of underwater edibles than during this week's episode of Binging with Babish. In the memorable first season "SpongeBob SquarePants" episode "Rock Bottom," our favorite porous hero is trapped in an unfamiliar town with no real way to return to Bikini Bottom. As he waits for the bus, he tries his best to obtain a pack of Kelp Nougat Crunch from a vending machine. "SpongeBob Squarepants" is known for its odd food (Canned Bread, anyone?) but the fact Babish went for this weird snack instead of say, a Krusty Krab Pizza (they've already done a Krabby Patty), is a testament to their creativity. Even if a kelp snack isn't your fancy, this episode will teach you how to make nougat at home, which is a beneficial cooking skill to learn for anyone who loves candy.