Why Kurtwood Smith Is Returning To Play Red Forman On That '90s Show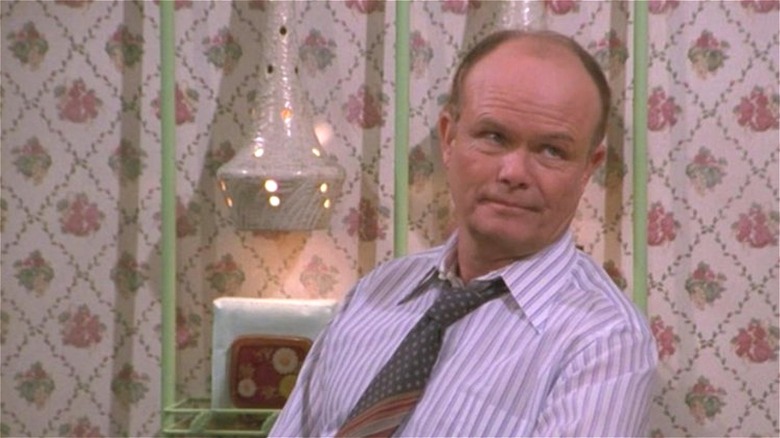 Fox
With the "That '70s Show" follow-up series "That '90s Show" in the works at the moment, Kurtwood Smith, who will reprise his role as Red Forman in the sequel, opened up about why he is returning to the show. In a conversation with Comic Book, Smith spoke about reuniting with co-star Deborah Jo Rupp, who plays his wife Kitty, and the aspects of the sequel that "entice[d]" him to take on the project:
"I can't tell you too much, but I can tell you that the big thing for me was getting to play that character again and getting to play that character with Deborah Jo Rupp playing my wife Kitty. Those two things were enough to entice me to want to do the project. I thought that, and then third was the fact that Gregg [Mettler]... who was a writer from the original show was a writer on this, not just the writer, excuse me. He's pretty much the creator on the show."
As "That '90s Show" will revolve around Eric and Donna's daughter Leia Forman (Callie Haverda), who will be spending the summer of 1995 with her grandparents, Smith and Jo Rupp will serve as series regulars in the sequel.
'The response has been terrific'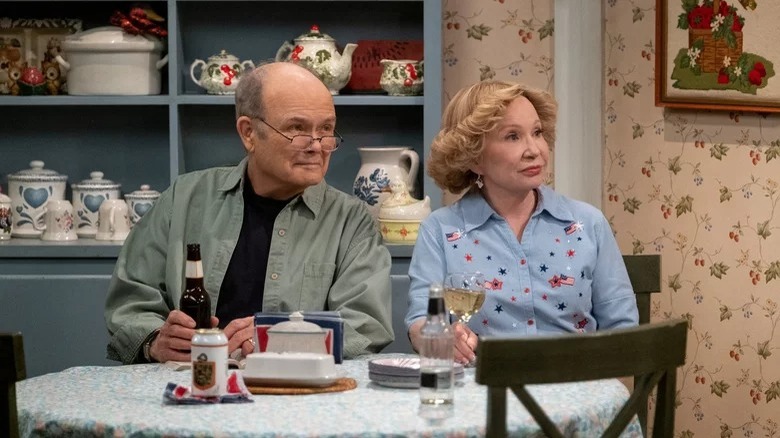 Netflix
"That '70s Show" has been wildly successful, with a lesser-known cast (at the time), paving the way for greater career success for the likes of Topher Grace and Mila Kunis. Most of the original cast of "That '70s Show" with the exception of Danny Masterson is set to return as guest stars in the Netflix sequel, maintaining the connective tissue between the original show and the new one.
Red and Kitty Forman are beloved characters set to return in a different setting, wherein the duo will most likely tackle the issues of the era through a comical lens. Smith clarified that while he cannot give away too many details about the new show, the response from test audiences has been nothing short of "terrific:"
"I'll just say one other thing about That '90s Show and that is that we've had some tests. We finished two episodes and the response has been terrific. So I think you're going to be very happy."
That's good news indeed. "That '90s Show" will introduce a host of new characters apart from Leia, including series regulars played by Ashley Aufderheide, Mace Coronel, Maxwell Acee Donovan, Reyn Doi, and Sam Morelos.
A release date for "That '90s Show" has not been announced yet. However, if you wish to see more of Smith, you can catch him in the upcoming "Firestarter," which will hit theaters and stream on Peacock on May 13, 2022.