Everything We Know About That '90s Show So Far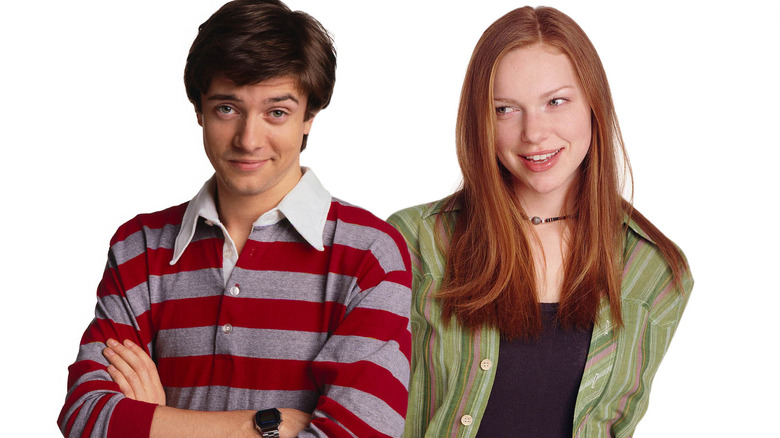 The Carsey-Werner Company
This will be well-remembered by members of Gen-X and Gen-Y, but the 1990s were a ripe time for 1970s nostalgia. There was "The Brady Bunch Movie" in 1996, a wave of '70s genre-inflected indie crime cinema inspired by the popularity of "Pulp Fiction" in 1994. And there was, for its many, many fans, the long-running "That '70s Show," the Fox sitcom with the Big Star theme song. If you don't own a Big Star record yet, rectify that immediately. Also watch the 2012 documentary "Big Star: Nothing Can Hurt Me," 'cause it's good. But I'm not here to talk about Big Star. 
It was announced back in October that Netflix had ordered a spinoff of "That '70s Show" (1998 – 2006) and its follow-up "That '80s Show" (2002 – 2002) called "That '90s Show." Here's what we know so far.
When and Where to Watch That '90s Show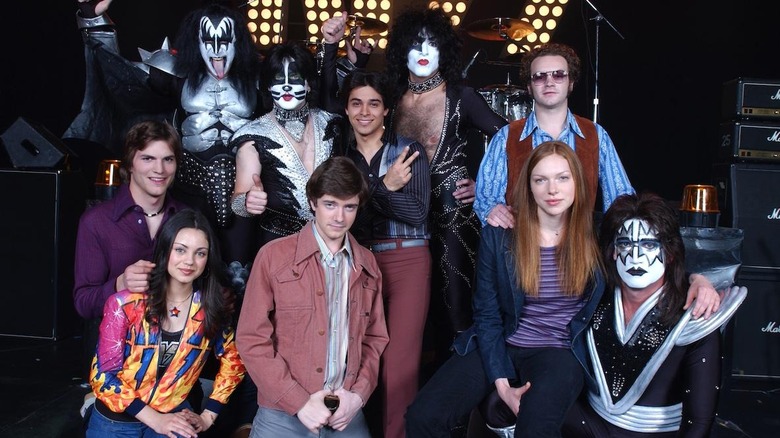 The Carsey-Werner Company
"That '90s Show," as of this writing, has no set release date. It will debut on Netflix. For comparison's sake, "Fuller House" (another sitcom sequel series) was officially announced in April 2015 and premiered on Netflix in February 2016, so we can probably expect to see "That '90s Show" arrive in the latter half of 2022.
What That '90s Show Will Be About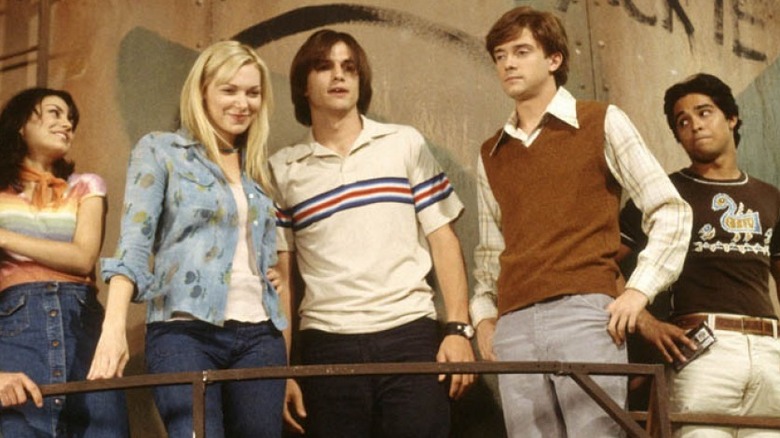 The Carsey-Werner Company
Obviously, "That '90s Show" will be set in the 1990s, and we can speculate a lot of '90s iconography: Flannel, diverse radio, the rise of indie film, end-of-the-Millennium angst, and good-natured cynicism. "That '90s Show" will begin in 1995 in Wisconsin, and will feature a character named Leia, the daughter of Eric and Donna (Topher Grace and Laura Prepon from the original show) returning to her grandparents' home for the summer. Kurtwood Smith and Debra Jo Rupp will reprise their roles as Kitty and Red Foreman, and will serve as executive producers. Here's the official synopsis:
Hello, Wisconsin! It's 1995 and Leia Forman, daughter of Eric and Donna, is visiting her grandparents for the summer where she bonds with a new generation of Point Place kids under the watchful eye of Kitty and the stern glare of Red. Sex, drugs, and rock 'n roll never dies, it just changes clothes.
It's sounding like the series about '70s nostalgia will be about '90s nostalgia for '70s nostalgia. The snake has digested its tail. 
What We Know About The Cast and Crew of That '90s Show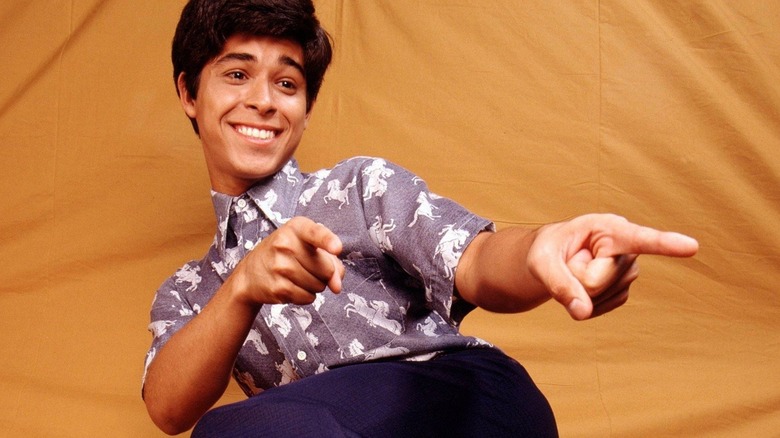 The Carsey-Werner Company
The showrunner on the series will be "That '70s Show" co-creator Mark Brazill. The other co-creators of the original show, Bonnie Turner and Terry Turner will be executive producers.
Topher Grace, Ashton Kutcher, Mila Kunis, Wilmer Valderrama, and Laura Prepon are not currently confirmed to reprise any of their roles. "The '70s Show" cast member Lisa Robin Kelly died in 2013 due to complication with drugs, and Tanya Roberts, who played Midge on "That '70s Show" passed away January of 2021 following a long history struggling with Hepatitis C. Danny Masterson, one of the central cast members, is also unlikely to return; Masterson was accused of assaulting several women in 2017, and charged with multiple sexual assault crimes in 2020.
Wilmer Valderrama, in a 2016 interview with People, said that his character, Fez, is over and done with and will never be reprised. This doesn't mean, however, that he is out in 2021. Given the recent strain of returns that actors had said would never happen (Bill Murray in a fourth "Ghostbusters" film, Patrick Stewart returning as Capt. Picard, a bizarre re-visitation to the world of "iCarly"), it's entirely possible that Netflix will shell out giant checks to lure the original cast back for supporting appearances or cameos.