How A Better Luck Tomorrow Sundance Screening Was Saved By Roger Ebert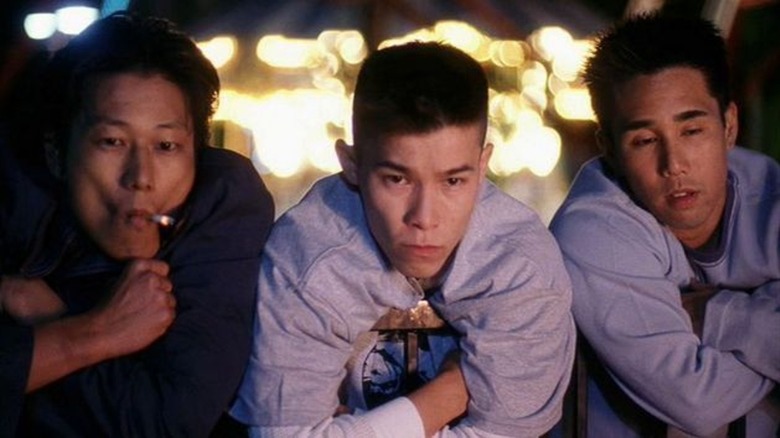 Paramount Pictures
Justin Lin recently left the production of "Fast X," after a long history with the franchise. Lin directed "The Fast and the Furious: Tokyo Drift" way back in 2006, and he returned to helm "Fast & Furious," "Fast Five," "Fast & Furious 6," and "F9." Lin also deserves credit for creating one of the franchise's marquee characters. Han Lue mentored "Tokyo Drift" protagonist Sean Boswell in the art of drifting, Han would continue with Lin through the rest of the franchise, returning in "F9" following his apparent death in "Furious 7." To say that Lin's DNA is wrapped around every strand of the franchise is an understatement.
Han Lue, played by actor Sung Kang, didn't originate in "Tokyo Drift," however. His initial appearance was actually in "Better Luck Tomorrow," an original film by Lin that brought him to Hollywood attention. Lin was a film student showing his film at Sundance. One of the film's early festival screenings was almost a bust however, until a famous film critic stepped in to help.
How about better luck today?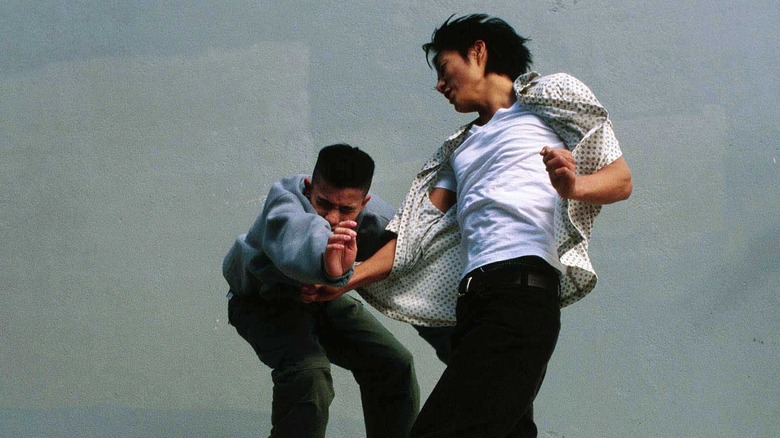 Paramount Pictures
At the 2002 Sundance Film Festival, "Better Luck Tomorrow" had five screenings. The first two screenings apparently went very well, so the feeling of elation with the cast and crew was high. For Lin and the rest, this was the gateway into Hollywood productions. The problem emerged in the next screening.
"At the third screening of Sundance, everything exploded. It was the last question of the night and a guy stood up in the audience and said, 'How dare you represent your people that way!' We started having this shouting match," Lin told GQ.
Actor Jason Tobin, who played the character Virgil in the film, slipped back into his character to ease the situation. "Clearly, I didn't want to represent my people in a positive light. The room erupted into laughter and the tension got cut a little bit," he said. It wasn't until someone else at the screening made another comment out loud, that the situation turned toward a positive direction.
Two thumbs up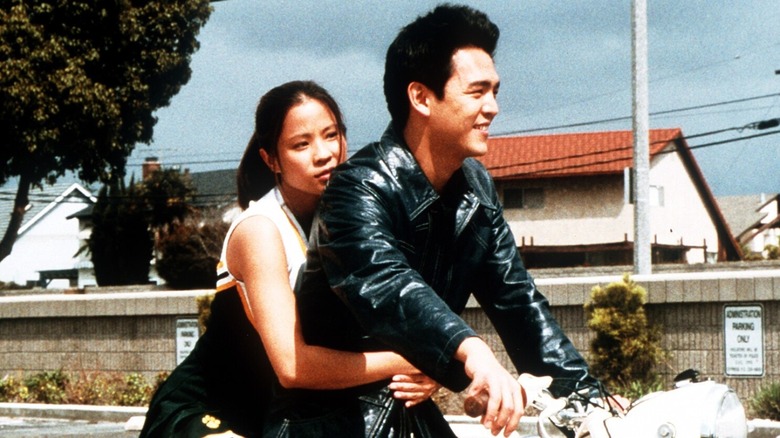 Paramount Pictures
That person was the late, great film critic Roger Ebert, who criticized the audience member for daring to tell an Asian-American cast and director how to present their own culture. "Finally, Roger Ebert stood up and gave an eloquent response about how you wouldn't tell white people how to make their films," said Lin. "I had a great conversation with Roger after the screening. I really appreciated him lending his voice to the discussion."
For Lin and the rest of the crew, "Better Luck Tomorrow" wasn't about showing Asian-Americans in a positive light. It was about making them cool. "I grew up wanting to be Robert De Niro, not some good Asian boy next door," said Tobin.
"This was something people had never seen before. It was an eye-opener, like, Wow, Asian-Americans can be cool too. You can't just put them all into a certain box," added Parry Shen, another actor in the film. "People would check off their preconceived notions, but we, like any other ethnicity, can be anything. It was the first time a mass audience was opening their eyes to something like this."
"Better Luck Tomorrow" was acquired by MTV Films for release after its Sundance screening. The film made $3.8 million on a budget of $250,000, and it led to further work for most of the main cast and crew. Jason Tobin was recently in Cinemax's "Warrior," while Parry Shen was a voice actor in "Sleeping Dogs" and "Mortal Kombat X." Meanwhile, Sung Kang remains a firm part of the "Fast" franchise. #JusticeForHan, indeed.