'The Fast And The Furious: Tokyo Drift': The Moment The Series Found Its Groove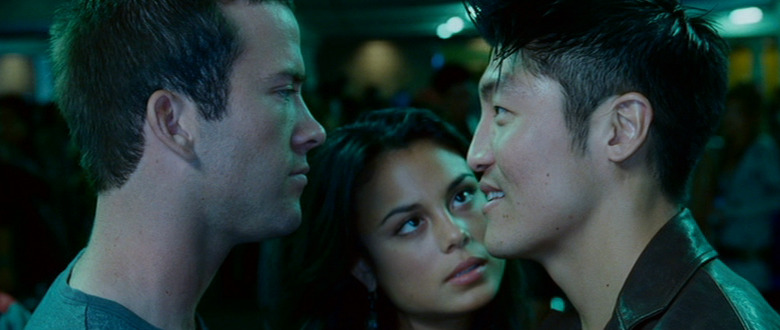 Fast and the Furious: Tokyo Drift is maybe the purest Fast and Furious movie. For starters, there's a real passion for driving in Justin Lin's sequel; it's not about saving the world. It's still a crime story, but a crime story with a whole lot of impassioned drifting – all of which Vin Diesel was originally meant to perform.
Screenwriter Chris Morgan has recently explained the Fast and Furious Tokyo Drift origin story and it's a fascinating one. This is the movie that placed this series on the right track.
The Origin Story
Diesel chose xXx over reprising his role as Dominic Toretto in 2 Fast 2 Furious. When the time came to produce another sequel, Morgan pitched "Toretto goes to Tokyo." The screenwriter told Uproxx Toretto would "go out and learn drifting," and "there was a murder he had to solve." The Universal brass said a Diesel-led sequel wasn't in the cards, but in the end, Diesel did have a brief cameo in Tokyo Drift.
Originally, the screenwriter didn't even get the Fast and Furious 3 job. He went in, pitched Dom in Tokyo, and heard "thanks, but no thanks" from Universal. A week later, the studio was intrigued, except Morgan had one clear instruction: set Tokyo Drift in High School. Here's Morgan's account of the experience as told to Collider:
So I pitched a big complicated thing like that, and they said, 'Yeah, the drifting is cool but I don't think we're gonna get Vin back on this, this is smaller.' The budget was so low, so low, and it was potentially a straight-to-DVD movie. They were like, 'Listen, I don't think this is gonna work out, but thanks anyway.' So I left, didn't get the job, and like a week-and-a-half later I get a phone call from Kirschenbaum and he's like, 'Hey, man, what was that thing called again, drifting? What was that? Would you come in and talk to me about that again?' and I said, 'Sure.' So I came back in and I re-pitched it and he said, 'Well, really what we'd like to do is set it in high-school' and I was like, 'You know what? God bless you, I was terrible in high-school, I don't think I can write high-school. Go ahead and have the idea, you can just take it and we'll work on something else together down the road.' I was just trying to kind of foster good will. And he was like, 'No, no, no. You know what? You're totally right you should do the Dominic Toretto version' and I'm like, 'Really? That's awesome!' So they hired me to write it, and back then you would do two steps. So I got my first step, which was my draft that I did, they read it and I got one note back from them –they would give you their notes and then you do a re-write- and it was, 'Great! Now set it in high-school.' That's where Tokyo Drift became what it was.
And so Sean Boswell (Lucas Black), Han (Sung Kang), Twinkie (Shad Moss) were born.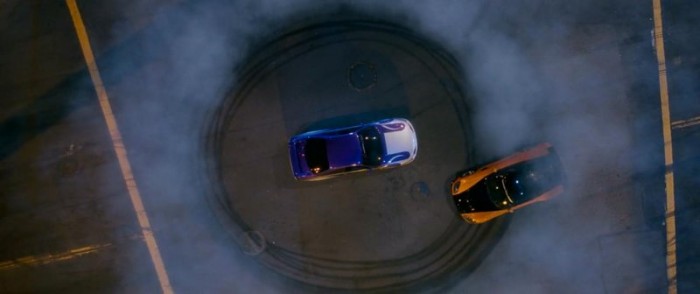 An Ode to Tokyo Drift
This fish-out-of-water story was the franchise's least successful movie at the box office, but it's also its most efficient, lean, and exuberant installment. While some might've groaned back in 2006 at the thought of a Fast and Furious pic starring High School students, the decision worked wonders for the film.
As the series has turned the "family" into the world's beefiest saviors with the catchiest one-liners, the movies have grown bigger and longer. There are far more characters and moving pieces now than there was in Fast and the Furious Tokyo Drift, which is a refreshingly simple action movie.
Justin Lin's film doesn't ever go big for the sake of going big, doesn't stop for subplots or fan service, and it never comes to grinding halt to explain some loony villain's scheme or to discuss choice theory (an actual scene in The Fate of the Furious). Some of the franchise's greatest faults – knowing when enough is enough, for example – are nowhere to be found in Tokyo Drift.
Present, on the other hand, are some of the franchise's most cherished hallmarks. There's just so much car action in Tokyo Drift. In that department, the movie doesn't disappoint. Han uses his car to flirt and get phone numbers, and even Boswell and Neela (Nathalie Kelley) grow closer when they drift together. The cars take center stage along with the characters.
Boswell and Neela's passion for driving captures the essence the franchise without feeling like a box checked. "Everything disappears," Neela says, in all sincerity, about the feeling behind the wheel. "No past, no future. Just the moment." Instead of characters talking about how much they live for driving or how important family is, you feel and see all of that in Tokyo Drift.
While the aesthetic of The Fast and the Furious is a bit dated now, and we have trouble remembering much about 2 Fast 2 Furious, Tokyo Drift is aging wonderfully. Of all the movies in this franchise, this one – the cheapest of them – is the most appealing to the eye. Besides the absence of glaring CGI, Lin packs the frame with color. When Boswell goes face-to-face with the lesser Justin Timberlake in a parking garage, there's a variety of bright, vibrant colors in each direction. Wherever you look, there's eye candy...sweet, delicious eye candy that helps to keep our eyes glued to more grounded and personal action.
Even though the world is in peril in The Fate of the Furious, the stakes feel larger in Tokyo Drift. There's a large body count in The Fate of the Furious that's quickly forgotten, but the one death in Tokyo Drift actually does matter: the death of Han, who enters this franchise with an unmistakable aura of cool. It's probably the death in the Fast and Furious series that carries the most weight, especially after watching the sequels/prequels that followed.
The Fast and The Furious: Tokyo Drift has a lot going for it, but its greatest effect – the turning point for the franchise – wasn't fully apparent until later on. The film gave us a fan favorite and the director who steered a sinking ship to safety. Besides just being a boatload of fun, Tokyo Drift laid the groundwork – literally with Diesel's cameo – for what was to come, and it did so with style, a killer soundtrack, and a group of High School kids.