Cool Stuff: New Lord Of The Rings Poster Brings The Weary Journey Of Fellowship Of The Ring To Life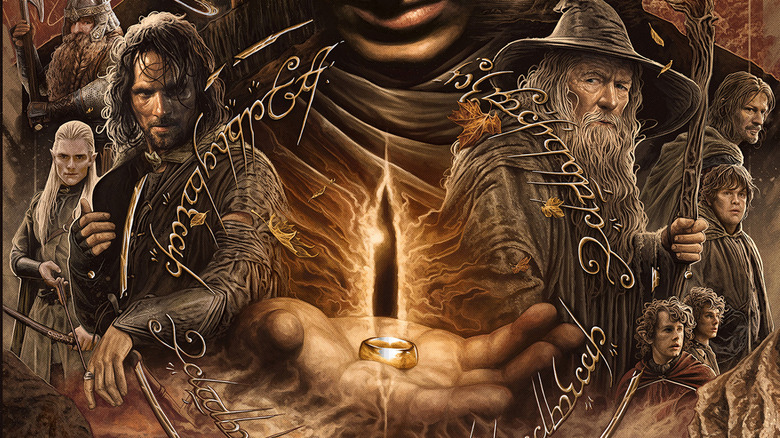 Bottleneck Gallery
Fly, you fools! Don't waste any time heading over to Bottleneck Gallery's online shop to pick up this stunning new print for "Lord of the Rings: The Fellowship of the Ring," the first chapter in Peter Jackson's beloved adaptation of J.R.R. Tolkien's classic fantasy trilogy. Artist Jake Kontou has assembled a weathered and worn piece of work that almost feels like it's an old VHS cover that has been sitting in the front window of a video store for a little while. With a visually pleasing assembly of characters, locations, and creatures, this is an absolutely gorgeous tribute to "The Fellowship of the Ring," and you can find out how to snag it below.
'You shall be the fellowship of the ring'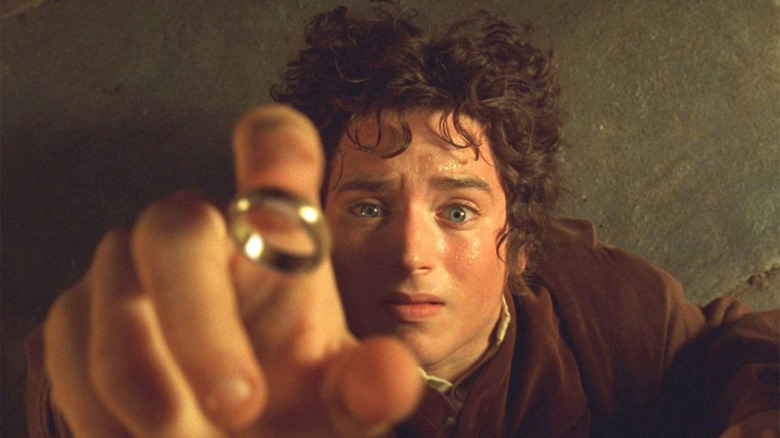 New Line Cinema
There's no shortage of "Lord of the Rings" artwork out there, and that's simply because there's always a hunger from fans who want as much of Middle-earth on their walls as possible. Personally, I thought that I had the definitive tribute to "Lord of the Rings" when Bottleneck Gallery released their triptych trilogy print from Gabz, but assuming Jake Kontou delivers a print like this for "The Two Towers" and "Return of the King," then I just may be tempted to pick this one up.
The good news is that you won't have to scramble to get this "Lord of the Rings" artwork into your hands. Jake Kontou's "Fellowship of the Ring" print is a timed edition, which means it will be available to order for a specific window of time, and as long as you get an order in, you will get a copy. But once the deadline passes, it will be gone forever. 
The print will be available to order for $65 starting tomorrow, May 13, at 12:00 PM ET, and it will remain on sale until Sunday, May 15 at 11:59 PM ET, over at Bottleneck Gallery's online shop. The timed edition of the "Fellowship of the Ring" print is a fine art giclee on Somerset Velvet paper, and it measures 24x36 inches. 
For those interested, there are also two limited edition variants that will be available. A variant version (below left), featuring a stylized border with elements of a map of Middle-earth, with an edition size of 175 will be available for $75 while supplies last. There will also be an even more limited edition of the print available on a 2mm thick aluminum panel (below right), which has an edition size of 75 and will cost $175. You can see the differences between the two variant prints here:
These releases from Bottleneck Gallery are always high quality prints, so if you're a "Lord of the Rings" fans, don't hesitate to grab this one.