The Morning Watch: VFX Artists React To The Last Airbender, Making The Picard Season 2 Finale & More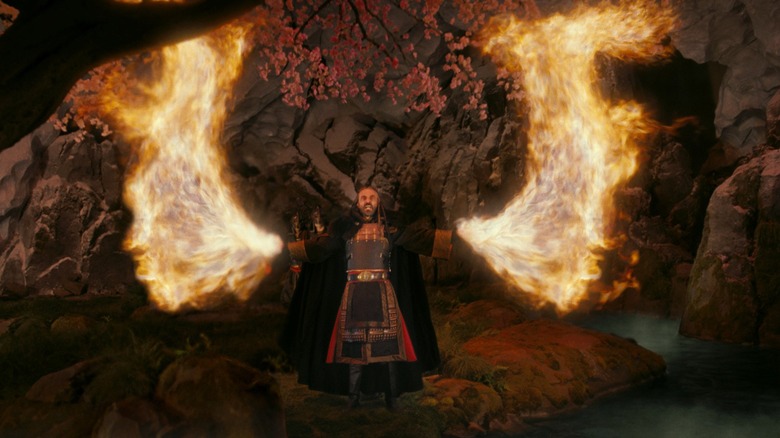 Paramount Pictures
(The Morning Watch is a recurring feature that highlights a handful of noteworthy videos from around the web. They could be video essays, fan-made productions, featurettes, short films, hilarious sketches, or just anything that has to do with our favorite movies and TV shows.)
In this edition, watch the Corridor Crew react to the awful VFX work in "The Last Airbender" and praise the fantastic and subtle CGI of "Logan." Plus, the cast and crew of "Picard" break down the shocking season 2 finale of the show. And finally, celebrate Asian American and Pacific Islander Heritage Month by watching part of the "Monsters University" Pixar short "Party Central" played in Korean, Japanese, Mandarin, and Cantonese. Party on, dudes!
Bad green screen, subtle camera movement, and more
First up, the Corridor Crew takes a look at the horrible CGI in M. Night Shyamalan's "The Last Airbender," focusing on how tricky fire is to do right using CGI, especially when forgetting the importance of heat ripples and lighting. Thankfully, not everything is bad, as the crew also reacts to the subtle VFX-assisted camera work in "Logan," which manages to convey Professor X's seizure mind blasts with shaky cam that is stabilized later in post-production. It's a nifty trick that the crew replicates in the video to show how easy it is to accomplish and how effective it can be in the final product.
Goodbye, Picard
Next, the showrunners and the cast of the Paramount+ series "Star Trek: Picard" break down that controversial finale. Co-showrunner Akiva Goldsman explains the decision to have Jean-Luc Picard (Sir Patrick Stewart) go through that pain in the final episode and what Q's reveal means. Plus, Stewart talks about the emotion of his performance in the episode. The breakdown will probably do little to convince you that it was good, but it is still interesting to see the people involved behind the scenes explain the big reveals of the episode and what they mean for the characters.
Party on, monsters!
Finally, Pixar celebrates Asian Pacific Islander Heritage Month by showcasing international versions of a quick clip of the 2013 animated short "Party Central," a spin-off of "Monsters University" that finds Mike and Sulley trying to help the members of their Oozma Kappa fraternity to organize a killer party. Though it is unclear why Pixar would specifically choose this short from almost a decade ago, it is interesting to see how the different dubs interpret the voice of your favorite monsters. Plus, "Monsters University" is a vastly underrated Pixar movie that doesn't get the credit it deserves for delivering a successful prequel that stands on its own two feet but also enhances the original work.