The Wizard Of Oz Is Going Down The Yellow Brick Road Back To Theaters This Summer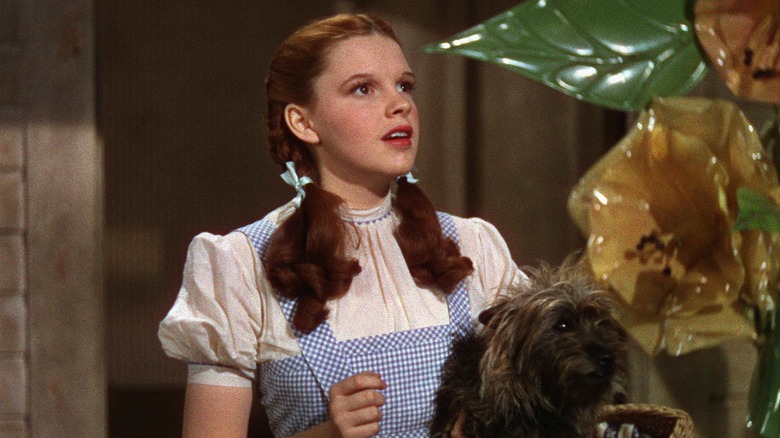 Metro-Goldwyn-Mayer
According to a report in Collider, "The Wizard of Oz" will be re-released in theaters for two days only, on June 5 and 6, 2022 by Fathom Events. This is set to coincide with the birthday of star Judy Garland, born on June 10, 1922. She would be 100.
"The Wizard of Oz" premiered on August 10, 1939, at the Orpheum Theater in Green Bay, WI, followed by additional premieres on the 15th at Grauman's Chinese in Los Angeles, and on the 17th at Loew's Capitol in New York City. Its nationwide opening was only in a few cities, and "The Wizard of Oz" toured the country for several years, the common release model at the time. Shot in Technicolor and boasting wild and impressive production design — not to mention notable songs by Harold Arlen and Yip Harburg — "The Wizard of Oz" caught the public's attention immediately, and it ended up being nominated for multiple Academy Awards including Best Picture (which it lost to "Gone with the Wind"). 
Seeing how deeply entrenched "The Wizard of Oz" has become in the American consciousness — it is arguably the most famous movie of all time — re-releases have been common in the decades since its release, and MGM frequently remasters "Oz" to make sure it remains good looking for each passing generation. Multiple books have been written about "Oz," with some scholars pointing out that it might stand as an ur-example of Joseph Campbell's "The Hero's Journey." It's not unfair to compare this busy and expensive studio product from the 1930s to The Epic of Gilgamesh. 
At 83, "The Wizard of Oz" is still enchanting, and it seems fitting that it should see the big screen every few years. 
The Wizard of Oz's release history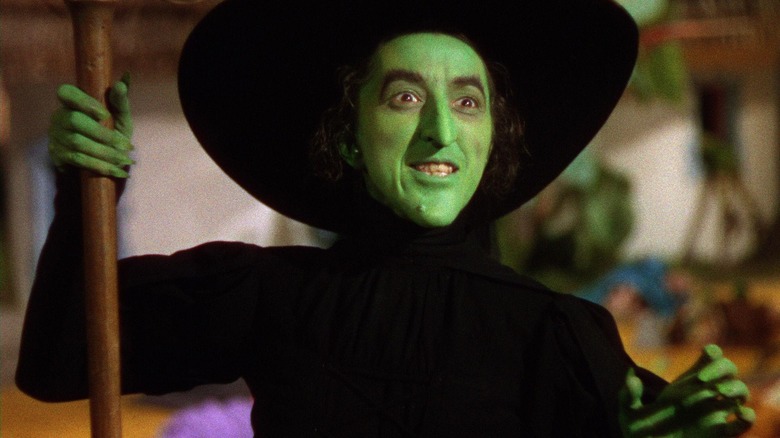 Metro-Goldwyn-Mayer
"The Wizard of Oz" was first re-released in 1949 for its tenth anniversary. Thanks to the foibles of film restoration and the sometimes-speediness of sending prints to the lap, the original sepia scenes from "Wizard" — only Oz is in color. Kansas is a delightful shade of pale rust — were replaced by silvery black and white. This remained true for the "Wizard" re-releases in 1955, 1970, and 1971. Even the film's very first VHS editions featured black-and-white instead of sepia. 
"The Wizard of Oz" was not seen in theaters — at least outside of repertory houses and at midnight screenings and the like — throughout the 1980s. In 1998 — for the film's 60th anniversary — MGM remastered the film's audio and rereleased it again nationwide as a "Special Edition," a phrase on everyone's lips thanks to the recent re-working of "Star Wars" and its theatrical sequels. Dorothy returned (briefly) in 2002 and had a one-night-only screening in 2009 in celebration of its 70th anniversary. Not to be undercut by trends, "The Wizard of Oz" was also remastered into IMAX 3-D in 2013. In 2019, for its 80th birthday, Fathom Events hosted multiple screenings. 
Curious piece of trivia: Because the 2013 3-D version of "Wizard" was technically a different film, it had to be re-submitted to the MPAA for a rating. Oddly, the film — having born a G rating since the 1970s — was upgraded to PG in 3-D ... but retained its G-rating in standard format. 
Fathom Events is an organization that digitally broadcasts live events into movie theaters, often handling TV premieres, operas, ballets, comedy specials (Rifftrax works with Fathom a lot) as well as limited-run anniversary screenings. You can buy tickets to "The Wizard of Oz" on their website.