Jack Ryan To End After Season 4, But A Michael Peña-Led Spin-Off Is Being Considered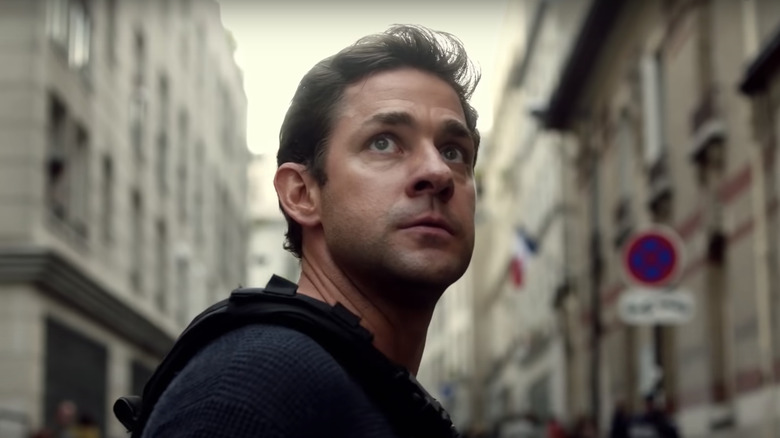 Prime Video
"Tom Clancy's Jack Ryan," the Prime Video series starring John Krasinski, will reportedly be ending after four seasons. Only two seasons of "Jack Ryan" have aired thus far, and the last was back in October 2019 before the pandemic hit. In February of that year, the series received an early pickup for a third season before its second season had even aired, and now its ending has received an early announcement while production on the fourth season is still underway.
To be clear, seasons 3 and 4 of "Jack Ryan" are still coming to Prime Video. There is no release date yet for either of them, but the third is expected to drop this year, with the fourth likely to follow in 2023, according to Deadline. Their report indicates that the series will then wrap up, to be replaced with a potential spin-off led by Michael Peña.
Nowhere in this report does it say "Jack Ryan" has been canceled, so it would appear the series is ending on its own terms. Krasinski is said to have made a four-season commitment to the show, on which he also serves as an executive producer. And if you've been keeping up with all the spoiler-filled details of his recent filmography, then you might know he has another possible movie franchise commitment in his future, which could see him building on an existing shared-universe connection with a different character played by Peña.
Details on the potential Peña spin-off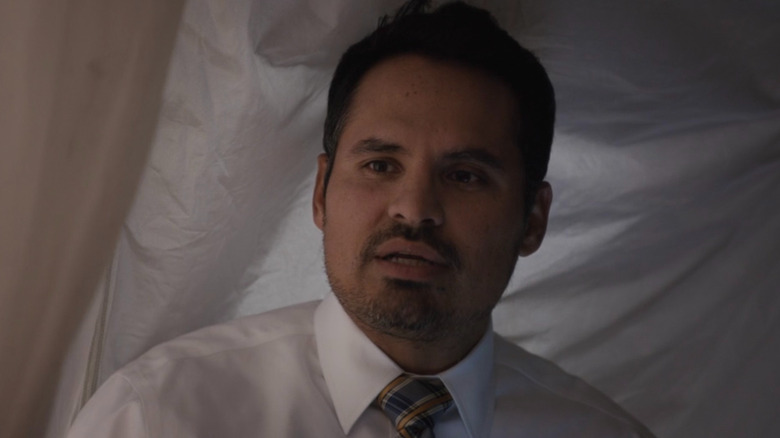 Marvel Studios
Peña's character has not appeared on "Jack Ryan" yet, but his casting was announced late last year when word of the show's fourth season renewal came. He is set to make his debut at the end of the third season before becoming a regular cast member in season 4.
Deadline's inside sources say the spin-off is "in early stages, with no firm concept or a script yet," but that Peña is playing Ding Chavez, a major character who has appeared in 22 Clancy novels. These include "Clear and Present Danger" and "The Sum of All Fears," which were adapted into films starring Harrison Ford and Ben Affleck as Jack Ryan, respectively. Alec Baldwin and Chris Pine also played the character in "The Hunt for Red October" and "Jack Ryan: Shadow Recruit," respectively, while Ford first played Ryan in "Patriot Games" and Raymond Cruz played Chavez in "Clear and Present Danger."
Of late, Prime Video has set itself up as the home for all things Clancy-related, with Michael B. Jordan starring last year in "Without Remorse," the first film adaptation of a non-Ryan novel from the author, who passed away in 2013.