Author Tom Clancy Has Died At 66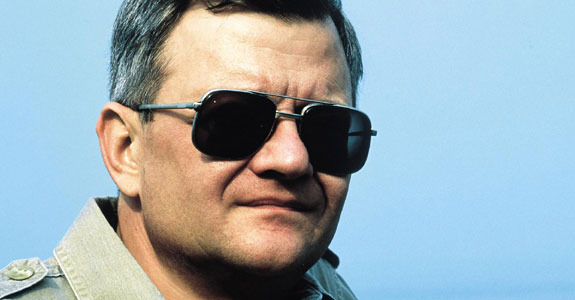 Author Tom Clancy, who created the Jack Ryan character that has been played by Alec Baldwin, Harrison Ford, Ben Affleck and most recently Chris Pine for the upcoming Jack Ryan: Shadow Recruit, has died at age 66.  Clancy's publisher confirmed his passing, but did not give a cause of death. 
Clancy's first novel, The Hunt for Red October, was published in 1984, just in time to capture public imagination and fears in the last years of the Cold War. Leaping off from the success of that novel and its film adaptation, he eventually lorded over a fictional empire that included not only his own novels, but many books bearing his name which were ghostwritten by a variety of other authors. (Clancy's books since around 2003 have either been written in collaboration with other authors, or entirely ghostwritten.)
Clancy's name adorned video games such as the Splinter Cell and Ghost Recon series (both set to become feature films in the next couple years) despite the author having little to no involvement with the titles. Through those media, Clancy's name became synonymous with a broad set of tech and intelligence-oriented thrillers.