The Morning Watch: Making Of The Batman, A Farewell To Ozark & More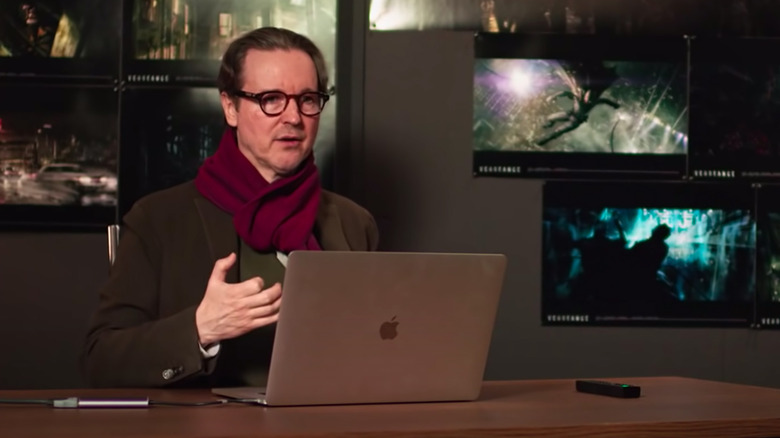 Warner Bros. Pictures
(The Morning Watch is a recurring feature that highlights a handful of noteworthy videos from around the web. They could be video essays, fan-made productions, featurettes, short films, hilarious sketches, or just anything that has to do with our favorite movies and TV shows.)
In this edition, we go behind the scenes of "The Batman," with the producers and the cast talking about the video wall technology used on set. Plus, watch a heartfelt farewell from Laura Linney, Jason Bateman, and the rest of the cast of "Ozark." And finally, Marlon Wayans is taking a look back at his career, from "White Chicks" to "Requiem for a Dream" to the film with the best title, "Don't Be a Menace to South Central While Drinking Your Juice in the Hood."
Behind The Batman
First up, HBO Max gives us a behind-the-scenes look at the acclaimed blockbuster that is "The Batman." Director Matt Reeves talks about wanting to "have as much real as possible in the frame." Since you can't exactly shoot everything on location, he and the effects team had a high-tech solution. Taking a cue from "The Mandalorian," they set up massive screens that allowed the actors to look at something other than blue or green walls. That means, as Colin Farrell "drives" his car through the rainstorm, he's not just in a fake car looking at nothing as he's pretending to be chased by Batman. Instead, he's looking directly at a screen that shows the Batmobile creeping up right behind him in the rain. Get a closer look in the full video.
A farewell to Ozark
"Ozark" has had people hooked throughout its four seasons, and now the time has come to say goodbye. To celebrate the series that has earned whopping 32 Emmy nominations, the cast and crew got together to pay tribute to the series with an extensive 30-minute video. Everyone is here, from showrunner Chris Mundy, to actor/director Jason Bateman, who talks about how grateful he is that they got to tell the full story. Laura Linney wasn't even thinking about doing a series! 
Be warned, friends. There are spoilers for "Ozark" above, so if you're not quite done with the series yet, please wait to watch until you've completed it. 
Marlon Wayans looks back at his career
Marlon Wayans has played a handful of memorable characters in his career, and GQ brought him in to take a retrospective look back at some of them. What he has to say about Terry Crews' character in "White Chicks" is hysterical, and he also talks "Scary Movie," "Requiem for a Dream," his sketch work in "In Living Color," "The Wayans Bros.," "Above the Rim," "Don't Be a Menace to South Central While Drinking Your Juice in the Hood," and "Respect."
With "Requiem for a Dream," Wayans wasn't even sure he wanted to do it in the first place because of the language. After meeting with director Darren Aronofsky, he ended up really wanting the role, but he had to audition for it five times. The actor also reveals that, for "In Living Color," he stayed up until 5:00 A.M. writing. When he made his brothers Keenan and Damon laugh, he knew the sketches were going well. Hear a lot more by watching the whole thing.