Henry Winkler To Play Cowboy Crime Boss In HBO Series King Rex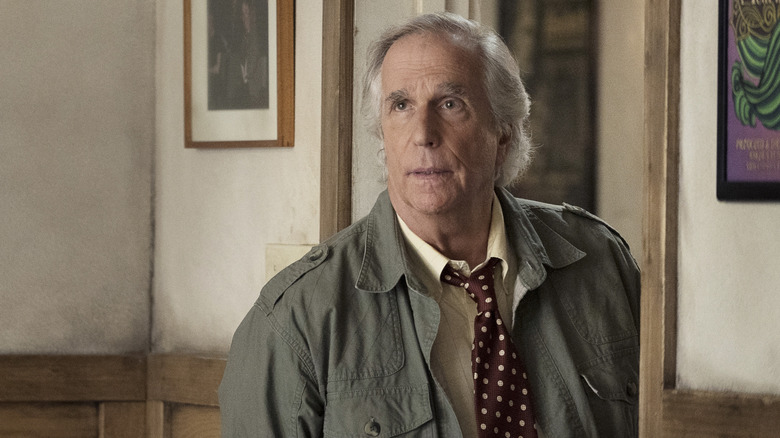 HBO
Pop culture icon and all-around delightful human being Henry Winkler has signed on to yet another project with HBO. Just a few weeks after the Emmy-winning comedy "Barry" returned for its highly-anticipated fourth season, HBO has announced that Winkler has signed on to the limited series "King Rex," based on the 1980 Texas Monthly article, "Rex Cauble And The Cowboy Mafia," written by Lawrence Wright. If another Winkler-led project wasn't enough of an excitement, his son Max is set to direct the pilot. 
This marks the first time Max and Henry Winkler will have worked together in the industry, and the father-son duo will also be executive producing the series. Malcolm Spellman and Nichelle Tramble Spellman are also executive producing through their The 151 banner, as part of their first-look deal with HBO. Scott Brown and Megan Creydt of Texas Monthly are also set to executive produce, with Trey Selman writing the pilot and co-exec producing. Selman previously wrote the script "Fruitcake" for Max Winkler.
The series is a dramatized look at the true story of Rex Cauble, who at the age of 67 was accused of bankrolling the largest marijuana smuggling operation in Texas in the 1970s. According to an official release from HBO, "King Rex" will explore "a buried treasure of a true-crime mystery — how a North Texas kingdom got itself smashed to pieces by a judge's gavel, the IRS and the FBI." Henry Winkler will play Cauble, allowing him to take on what will likely be the most intense role he's ever played.
A long-awaited genre crossover for Henry Winkler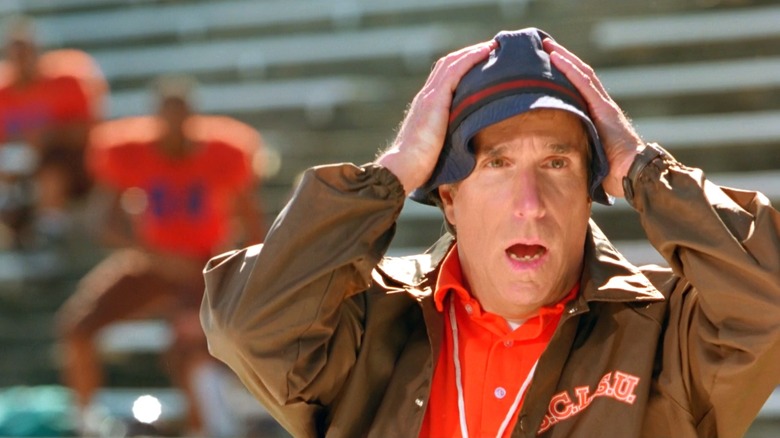 Buena Vista Pictures Distribution
Winkler is one of the most celebrated actors working today, not only for his legacy of roles like Arthur "The Fonz" Fonzarelli on "Happy Days" and now Gene Cousineau on "Barry," but also because he's genuinely a wonderful person. He recently auctioned off memorabilia from his personal collection in support of This is About Humanity, a non-profit co-founded by daughter Zoe Winkler to help children separated from their parents at the border. Hell, in "Little Nicky," Adam Sandler's character has to commit an evil deed to ensure he'll go to Hell when he dies, and the deed is covering Winkler in bees because he's the nicest man in the world. 
Winkler has been trying to find a way to work with his son Max since her first started directing, and not only will this finally give him the opportunity to do so, but also allow him to take a huge risk by playing a character that doesn't frame him as America's sweetheart. Part of why Cauble was so successful as a cowboy mobster was because he was allegedly very charming, which makes the Henry Winkler anti-hero/charming villain turn even more exciting. Giving Winkler the chance to dive into a role with a bit more cruelty sounds like the best possible way to celebrate.