I Think You Should Leave Renewed For Season 3, Because Triples Makes It Safe, Triples Is Best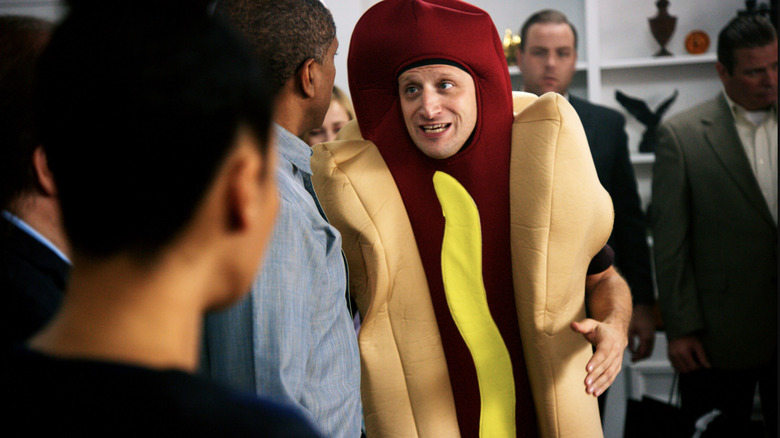 Netflix
After a week of what felt like nothing but bad news and cancellations over at Netflix, a beacon of hope shines brightly through the doom and destruction. I don't want anybody to have the worst day at their job, which is why the announcement from Variety that savior of the people, Tim Robinson, will return for a third season of his brilliant sketch show, "I Think You Should Leave" is something worth screaming about. The hit series comes from the former "Saturday Night Live" featured player and fellow SNL writer and "Detroiters" co-creator Zack Kanin, who deliver an eclectic mix of offbeat sketches highlighting characters that really, really need to get the f*** out of the scene and spare the awkward conflict. Robinson's brand of humor may be too strange for comedy normies, but for the equally warped weirdos who like this sort of thing (Hi, hello) "I Think You Should Leave" is a bright star in this dark world.
— claytron (@Mondo_1) May 6, 2022
The news came from cast member Sam Richardson ("Werewolves Within," "The Afterparty") who told Variety that the writing team had begun writing for the third season back in March. There's yet to be any confirmation on how many episodes the new season will bring or when we can expect the third season, but even knowing that "I Think You Should Leave" is not getting destroyed in the great Netflix purge of 2022 is worth cheering about. "I'm not sure when they'll start filming," said Richardson. "But there are funny sketches coming already, I can tell you that much."
'Here comes a big wave'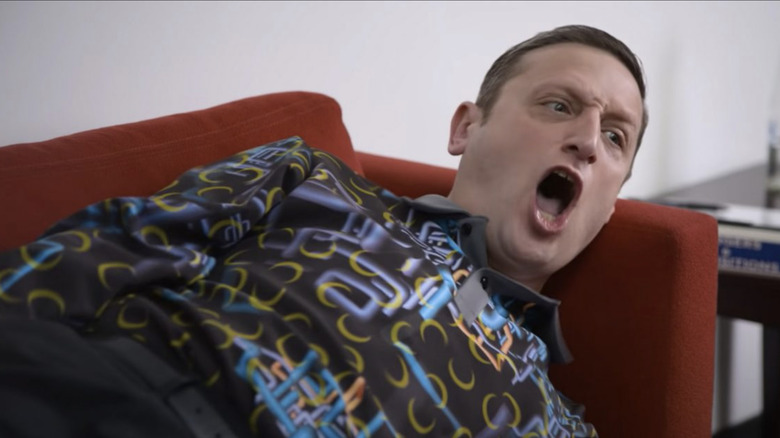 Netflix
Robinson may have only enjoyed a single-season at "Saturday Night Live," but his post-SNL career has been glorious. In addition to "I Think You Should Leave," Robinson and Kanin nabbed a comedy pilot called "Computer School" for HBO Max, about a high school graduate and his uncle (Robinson) who wind up in the same computer class in the Midwest. Robinson and Kanin are writing the pilot, so there's a high probability that it'll be just as odd and outlandish as the sketch show that made them comedy darlings.
Akiva Schaffer, Andy Samberg, and Jorma Taccone (The Lonely Island), and Ali Bell for Party Over Here serve as executive producers on "I Think You Should Leave" along with Alex Bach and Dan Powell for Irony Point. Alice Mathias serves as executive producer and directs many of the sketches alongside Kanin. 
In case you're worried that Richardson's statements weren't enough, Netflix took to Twitter to confirm the announcement, because sometimes massive corporations still do things that bring us happiness in order to keep our monthly subscription payments. 
Here's some good news for your Fri...day night. I Think You Should Leave with Tim Robinson has been renewed for Season 3! pic.twitter.com/BcHwd5Nl64

— Netflix Is A Joke (@NetflixIsAJoke) May 6, 2022