Janelle Monaé To Star As Josephine Baker In A24 Series De La Resistance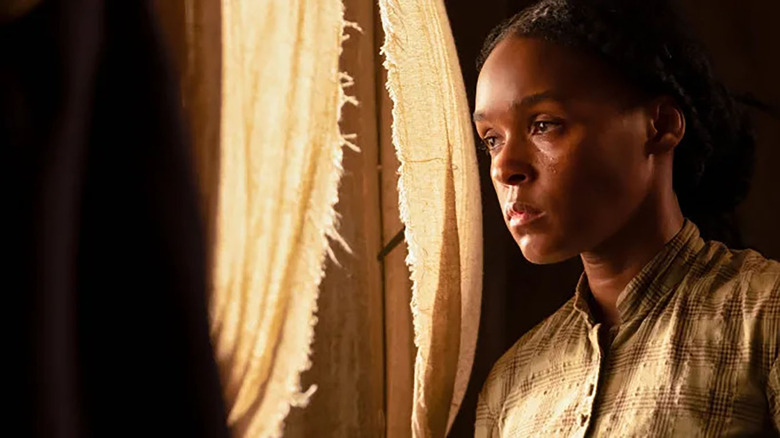 Lionsgate
Singer-actress Janelle Monae is about to do it to us once again — but this time, the role appears to be nearly perfect for her. The "Moonlight" star is set to become legendary entertainer and activist Josephine Baker in the upcoming TV series "De La Resistance." Yep, now we're listening.
According to Deadline, "the focus of the drama will be on Baker's role as a spy for the Allies during the French resistance helping defeat the Nazis, and on her experience as one of the world's most iconic, talented and glamorous entertainers."
A24 — the now-beloved studio and distribution house behind the poignant and captivating recent hit "Everything Everywhere All At Once" and the HBO Max smash "Euphoria," among the rest of their impressive roster since hitting the scene in 2013 — is the steam behind the project, according to the outlet. Deadline also claims that the series is "currently being fought over by multiple streamers." Considering A24 has shows across Netflix, HBO Max, Showtime, Prime Video, Hulu, and Apple TV+, there's no telling where the upcoming spy series will land.
Janelle Monae the multi-hyphenate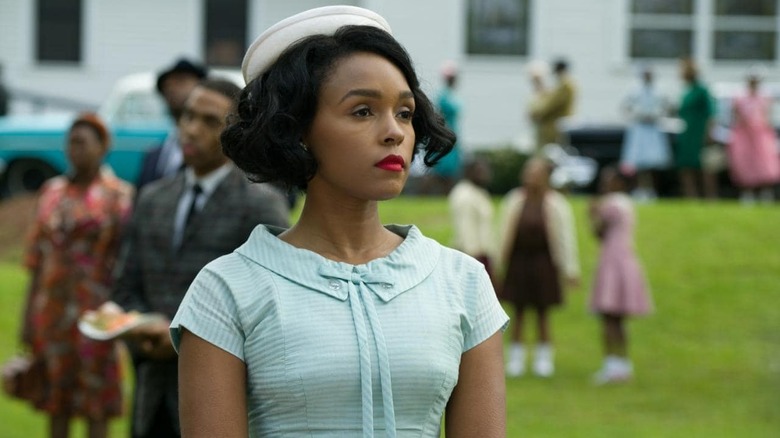 20th Century Studios
Monae will produce the series, which was created by and will be showrun by former "Dexter" writer Jennifer Yale, under her label Wondaland Pictures. The musician has been in several high-profile films throughout her career, and she almost unanimously received praise for each of those performances. Monae had leading roles in 2016's "Hidden Figures," 2019's "Harriet," 2020's "Antebellum," and the 2020 series "Homecoming." Additionally, she had a small role in the 2016 Oscar winner "Moonlight," and has lent her voice to animated features "Rio 2," "UglyDolls," "Lady and the Tramp," and the series "Human Resources."
The singer's film and television career is certainly looking bright at the moment. Aside from her starring role in "De La Resistance," she is set to appear in the highly anticipated and deeply star-studded sequel "Knives Out 2," written and directed by Rian Johnson — so it's clear things are headed in the right direction for Monae.
Hopefully, we will see her continue to bring powerful stories to life through Wondaland and her powerful performances in the near future. For now, we have Miss Baker to look forward to, and considering the artist's past performances on her albeit small film and television resume, she is an excellent choice for the role. In fact, she and Baker have a lot of physical similarities, so not only will her portrayal most likely be incredibly fresh and compelling, but she will also definitely look the part.
There is no release date set for "De La Resistance," but we will be waiting with baited breath for more news on the project's premiere.