George Carlin's American Dream Trailer: The Story Of Comedy's Most Profoundly Profane Troublemaker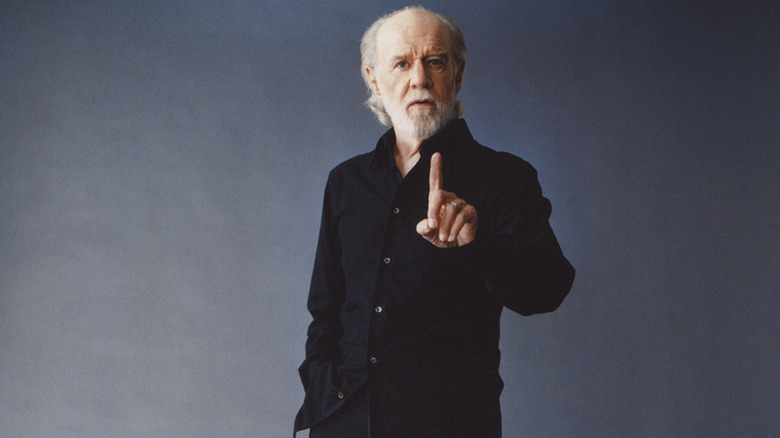 George Carlin's Estate/HBO
George Carlin was one of the greatest stand-up comedians who ever lived. He was a tremendous influence on the world of comedy as a whole, inspiring entire generations of imitators who could never quite grasp Carlin's perfect mix of sarcasm and empathy. His "7 Dirty Words," which I can't list here, have become the stuff of comedy legend, and they earned him the attention of the United States Supreme Court after the Federal Communications Commission (FCC) went after a radio station that had broadcast Carlin's profanity-laced bit. Carlin was part of the counter-culture, inspired by controversial comedian Lenny Bruce, but over his decades-long career, he ended up influencing the very culture he rebelled against. He was a bit of a career chameleon, re-inventing himself as he saw fit and managing to make his stand-up career last for close to 50 years. 
Filmmakers Judd Apatow and Michael Bonfiglio have been working on a documentary about Carlin's life and legacy for HBO, after crafting the two-part documentary about the late Garry Shandling, and the trailer has finally arrived.
The life and legacy of one fierce funnyman
The documentary will follow the man dubbed "the dean of counterculture comedians" from childhood to his death in 2008, and then beyond that to his extending legacy. Carlin headlined 14 HBO Comedy specials, appeared on "The Tonight Show" more than 130 times, and had roles in a number of great films ranging from "Bill & Ted's Excellent Adventure" to Kevin Smith's "Dogma." His style of humor was to skewer the absurdity of everyday life in what we considered "polite society," pointing out that pretty much anyone who claimed to know what was really going on was either lying or trying to sell you something.
"George Carlin's American Dream" features interviews with W. Kamau Bell, Chris Rock, Bette Midler, Patton Oswalt, Bill Burr, Jerry Seinfeld, Stephen Colbert, Jon Stewart, Sam Jay, Judy Gold, and more, all sharing the immense impact Carlin had on their own lives and careers. Daughter Kelly Carlin, manager Jerry Hamza, second wife Sally Wade, and his late brother Patrick Carlin are also interviewed, sharing a more personal look at the man that made us all laugh. The series will follow Carlin's life starting in New York City, his two marriages, and his problems with both drugs and the law.
Carlin was a complex man who left his mark on comedy forever, and the documentary looks to shed light on the man behind the career. You can catch "George Carlin's American Dream" in two parts on HBO on May 20 at 8:00 PM ET/PT and the same time on following night, or catch both parts streaming on HBO Max starting May 20, 2022.