Incredible Hulk Director Louis Leterrier Tapped To Direct Fast X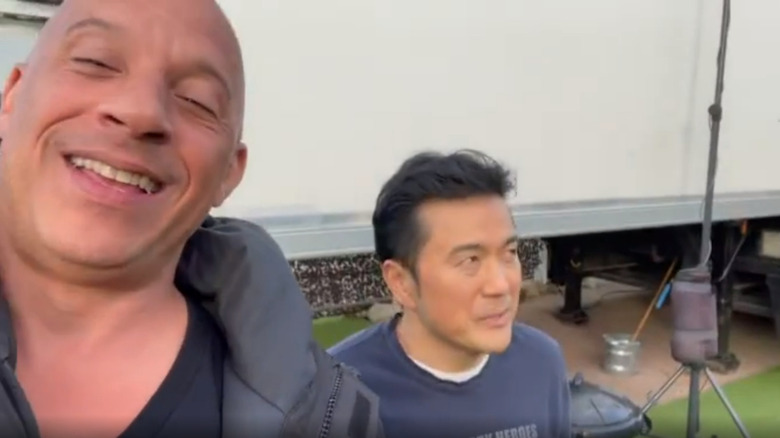 Instagram
Few other franchises know these words of wisdom better than "The Fast & the Furious" does: the show must go on, no matter what obstacles are thrown in its path. The real-life soap opera taking place alongside one of the biggest and most consistently popular (and also increasingly ludicrous) properties on Earth received another wrinkle in its illustrious history recently, when "Fast X" director Justin Lin abruptly parted ways with the project — after filming had already commenced, incredibly enough, and merely days after star Vin Diesel posted a wildly uncomfortable set video with Lin. The original report detailed that second unit filming would continue while the search remained ongoing for a replacement behind the director's chair, to the disappointment of many a fan who considered Lin to be one of the main architects behind the overwhelming success that the franchise has turned into in recent years. Conventional wisdom proposed a range of fill-ins who've worked on the series before (F. Gary Gray, for instance), but the leading contender has proven to be a very unexpected choice altogether.
According to Variety, Louis Leterrier has been chosen to step in and guide "Fast X" across the finish line. The report indicates that the director behind Marvel's "The Incredible Hulk" in 2008, as well as the first two "Transporter" movies, has been Universal's "first choice" all along, beating out various other potential names as he finalizes his schedule to officially join the beleaguered production. This news couldn't have come soon enough for the studio, with previous reports indicating that the sudden limbo had been costing Universal upwards of $600,000 and as much as $1 million per day. If Leterrier signs on the dotted line, he'll be responsible for the unenviable task of taking the massive film (which Variety notes still bears Lin's fingerprints, with "just about every creative element already established by Lin") and the script written by Dan Mazeau to completion, meeting the film's deadline of release in May of 2023.
What could go wrong!?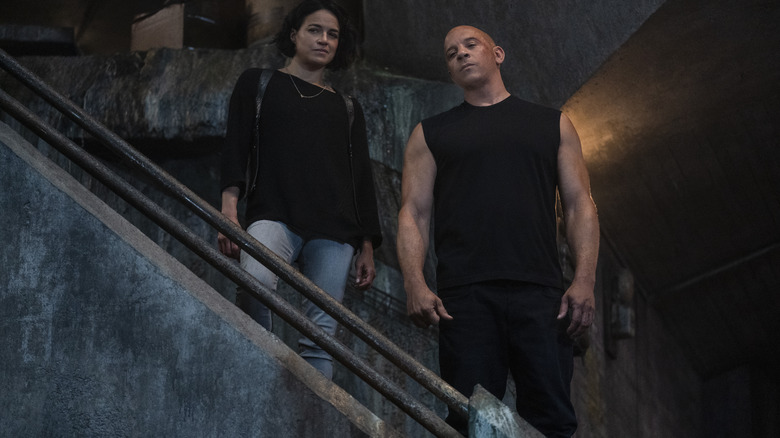 Universal Pictures
As if the never-ending conflict between Vin Diesel and Dwayne Johnson wasn't enough for this franchise! The immense vacuum left by Justin Lin may not be easily filled in again, to say the absolute least. Though you'd be hard-pressed to find any fans clamoring for a name like Louis Leterrier to take over for Lin, the director does boast his fair share of previous action experience to lend a sense of confidence that he'll be able to swoop in and salvage "Fast X." Having worked with stars such as Jet Li and "Fast" alum Jason Statham in the past, there's reason to hope that he'll be able to corral the massive egos on set and help bring in the tenth (and, likely, most extravagant) installment of the "Fast Saga" for a smooth landing. If not, well, most fans suspect that Diesel himself would be all too happy to take over, having taken advantage of his producer status before in shaping the franchise as he sees fit in the past.
In any case, the Variety article also mentions that Diesel and co-stars Jason Momoa and Charlize Theron are already on set, meaning that a new deal with Leterrier will have to be reached as soon as humanely possible to take advantage of the oftentimes clashing schedule concerns of so many major actors. In addition to the usual members of the family, "Fast X" will also bring Marvel star Brie Larson into the fold. The franchise that first began with a focus on street racing in Los Angeles will now need to race against time to maintain the hype machine for this latest sequel. In the spirit of the franchise's many, many twists and turns, perhaps this development was only fitting. "Fast X" will (hopefully) remain on schedule to release on May 19, 2023.