Sam Raimi Explains Why Doctor Strange In The Multiverse Of Madness Needed Extensive Reshoots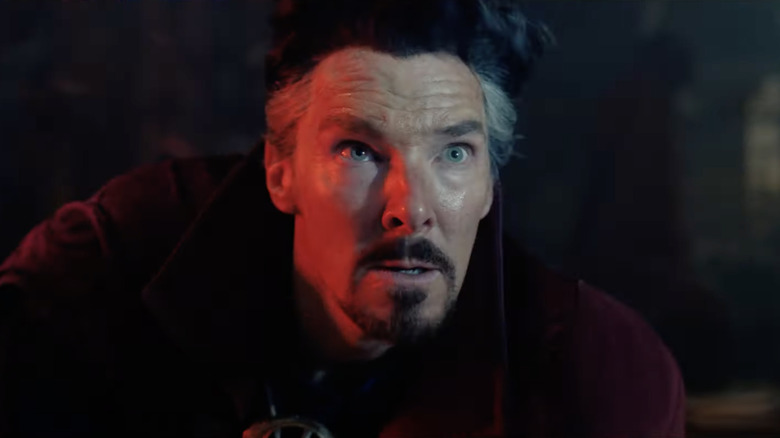 Marvel Studios
In addition to pandemic-related delays, "Doctor Strange in the Multiverse of Madness," the 28th film in the Marvel Cinematic Universe, faced extensive reshoots on the way to its theatrical release this coming Friday. The movie was not an easy one to make for its star, Benedict Cumberbatch, but reshoots themselves are often a natural part of the production process, as filmmakers find their narrative in the editing room and adjust it for clarity and dramatic effect based on test screenings.
This is something that director Sam Raimi undoubtedly had to deal with when he helped pioneer the superhero film genre with his "Spider-Man" trilogy for Sony Pictures in the 2000s. However, as an installment in the ongoing MCU, "Doctor Strange in the Multiverse of Madness" is part of a much more interconnected series of films from the Marvel Studios machine. Written by "Loki" showrunner Michael Waldron, "Multiverse of Madness" also appears to feature different variants of Doctor Strange and other supporting characters from the Marvel multiverse, including Elizabeth Olson's returning "WandaVision" protagonist, Wanda Maximoff.
In an interview with Rolling Stone, Raimi explained that the reshoots for "Multiverse of Madness" stemmed in part from the film's complex multiversal nature. He said:
"It's a really complex movie. It's probably the most complex movie I've ever had anything to do with. Not just dealing with one character, or even five characters, but multiversal versions of those characters — and each one has a storyline."
'A lot of it is test screenings'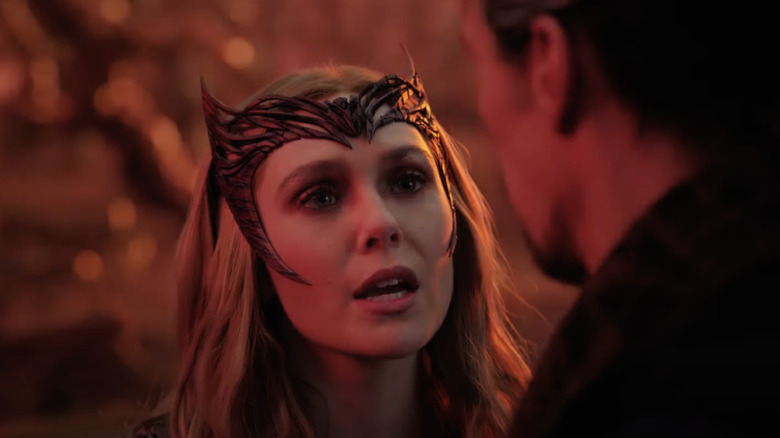 Marvel Studios
Raimi also mentioned test screenings as a crucial gauge for how well "Multiverse of Madness" was achieving its storytelling goals and rhythms on a scene-by-scene basis. He said:
"There's a lot of points where the audience says, 'I don't understand this. I don't understand this concept.' Or, 'I'm aware of this concept, and then you explained it again in the third act.' 'Oh, you're right. The audience knows that already.' Or: 'They had to know that in order to accept this next story beat.' A lot of it is test screenings, learning what is confusing on a complex picture like this, or learning things that have overstayed their welcome. Recognizing when something is too slow, and even though it's a proper beat to put in, the audience doesn't need it. They can figure that out on their own, so what seemed like a logical step now becomes, in the editing process, 'Hmm. That's slowing us down. Let's skip it and let the audience make the leap themselves.' But it's also about recognizing what they really like, and sometimes expanding those things that they're really reacting well to. It's recognizing what's original about the picture, and when you've got the opportunity to, expanding upon that."
In some cases, reshoots might be cause for alarm, a sign that a movie is not working and has been forced to go back to the drawing board. Based on Raimi's above comments, however, it sounds like the ones they did for "Multiverse of Madness" were more about fine-tuning the film to ensure that it would communicate everything it needed to, story-wise, and provide a smooth and enjoyable entertainment experience for audiences.
Say what you will about Marvel movies, but they're nothing if not slick studio products. "Doctor Strange in the Multiverse of Madness" opens on May 6, 2022.