The Morning Watch: Doctor Strange 2 Homemade Trailer, The Props Of Star Trek: Picard Season 2 & More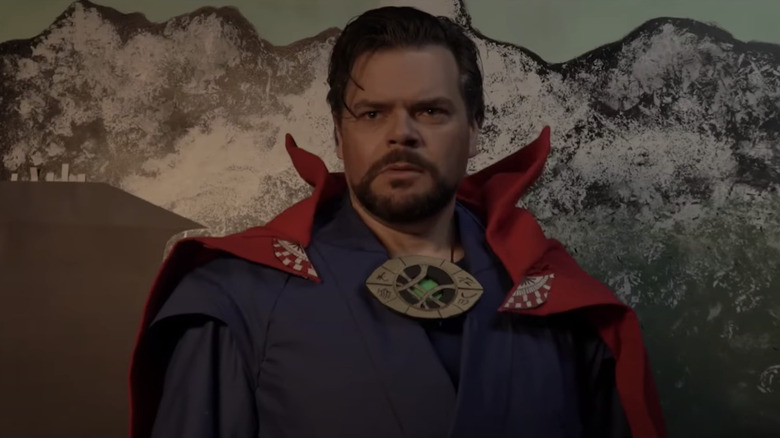 IGN
(The Morning Watch is a recurring feature that highlights a handful of noteworthy videos from around the web. They could be video essays, fanmade productions, featurettes, short films, hilarious sketches, or just anything that has to do with our favorite movies and TV shows.)
In this edition, watch a homemade remake of the "Doctor Strange in the Multiverse of Madness" trailer using thrift store costumes and stuff around the house. Plus, Paramount+ gives a behind the scenes look at what goes into making the props for "Star Trek: Picard" in the show's second season. And finally, Vanity Fair somehow convinced Pedro Pascal to take a lie detector test and the results are an absolute delight.
Homemade Movies gets strange, Doctor Strange
Could CineFix and IGN have recreated the "Doctor Strange in the Multiverse of Madness" trailer using state of the art digital effects? Yes. Did they instead utilize stop motion action figures, staff members in costumes, and cardboard sets instead? Also, yes! The popular YouTube series "Homemade Movies" is back with a shot-for-shot trailer remake using easily accessible items. The trailer combines live-action performances by some of IGN's staff and plenty of toys doing their fully-posable best. The trailer recreated all 83 shots shown in the trailer, and that doesn't include all of the title cards, which they also made. It's a scrappy bit of movie magic made by people who clearly love the art form. We can only hope this isn't the last we see of "Homemade Movies."
Set phasers to fascinating
"You know, we're always trying to create the latest and greatest technologies, and not just within our fictional world, but also behind the scenes too." Property Master Jeffrey Lombardi presents a behind-the-scenes look at all of the incredible props shown in the second season of the hit Paramount+ series, "Star Trek: Picard'." Handmade phasers, the Fenris Ranger belts, Spock's autobiography, and even the Chateau Picard wine labels were all crafted with painstaking attention to detail, even if this video is the biggest close-up any of the items will receive. Lombardi also explains the decision to incorporate props from yesteryear into the show, like resurrecting the look of old Romulan rifles to give the impression of a passage of time.
Pedro Pascal creeps on fan Instagram pages, he's just like us
Finally, Vanity Fair has somehow been able to convince some of Hollywood's hottest A-listers to sit down and take a lie detector test, and their latest victim is Pedro Pascal. He's asked if he thinks he's a heartthrob, and when the not-so-humble king claims "I don't think so," he's immediately called out for lying. You are a heartthrob, Pedro! No need to be so coy! The follow-up question was about whether or not he looks at fan pages on Instagram dedicated to him being a heartthrob, and he fully cracks up before admitting that he does. If you didn't love him before, you're surely going to love him now. For the most part, the questions are all in good fun and aren't painfully intrusive or anything, but he handles it all like an absolute champion. Even when he gets busted for lying after being asked if he'd invite the interviewer to his birthday party and saying yes. Oh, and not to bury the lede, but he looks directly into the camera at one point and says, "I'm your Daddy," for anyone who needs to know that sort of thing.