Drifting Home: Release Date, Cast, And More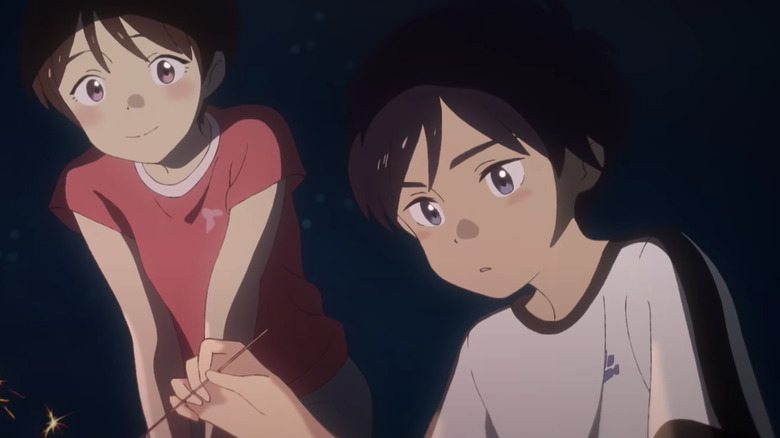 Netflix
(Welcome to ...And More, our no-frills, zero B.S. guide to when and where you can watch upcoming movies and shows, and everything else you could possibly stand to know.)
Let's face it, summer is the perfect season for meditating on the nostalgic, sun-soaked days of our youths. Free (mostly) from the demands of homework and extracurricular activities, this is where some of our fondest, freest memories have often been made. Clearly, this is why so many coming-of-age films, from "Dazed and Confused" to "Stand By Me," have taken place during this dewy, magical time period.
Of course, the fascination doesn't just extend to live-action films, as animated films have similarly been captivated by this enchanting mood (see Richard Linklater's latest Netflix film, the hazy, rotoscope animated "Apollo 10 ½: A Space Age Childhood"). It looks like Netflix is continuing to back animated films that explore the mythical grasp of summertime adolescence, particularly with the Japanese anime film "Drifting Home," which is officially slotted for a 2022 streaming release.
Let's unpack what we know about "Drifting Home," from its fantastical plot to the burgeoning animation studio behind it.
Drifting Home release date and where you can watch it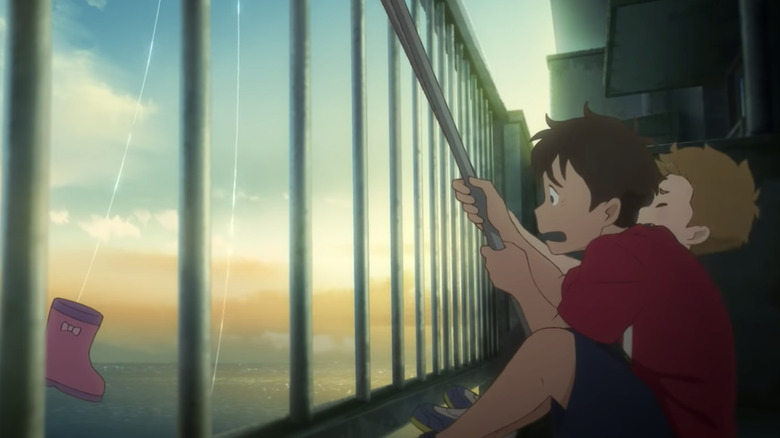 Netflix
"Drifting Home" will premiere on Netflix on September 16, 2022, about a week and a half out from Labor Day, the last official beach day of summer (at least for those of us on the East Coast). The release date actually fits the vibe of the film perfectly. As the last verdant, hot days of the year slip by, we're at the most ideal point for short-term reminiscence, a natural segue into full-blown childhood nostalgia.
The film is the third feature length animated venture from Studio Colorido, which was launched in 2011 and previously released "Penguin Highway" in 2018 and "A Whisker Away" in 2020. 
What is Drifting Home about?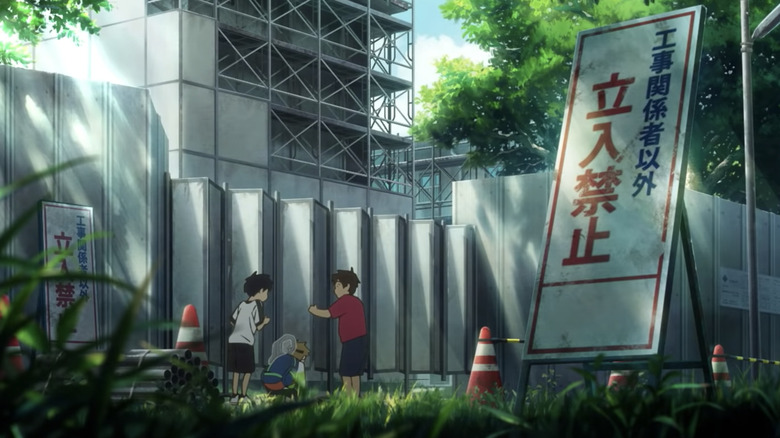 Netflix
Although the basic plot points have been revealed, each new trailer for "Drifting Home" manages to keep an extraordinary amount of finer details totally under wraps. The first trailer premiered in September 2021, a full year before its prospective release date, and even months later, the second teaser continues to mystify.
The importance of childhood reflections, however, become increasingly clear with each new snippet revealed. Two childhood best friends, Kosuke and Natsume, have drifted apart in their tween years. This is mostly due to the fact that the apartment complex they both used to live in was abandoned by residents years earlier. Now, the building is set to be condemned and demolished, coincidentally bringing the two back in order to explore and search for ghosts with friends before it's lost to time. However, something unexpected happens while the kids are urban spelunking. After a strange phenomenon knocks them out cold, the group wakes up to find that the entire apartment complex now floats amid open water, riding with the tides to an unknown destination. Newfangled and innovative, the plot of "Drifting Home" becomes about the gang's frantic attempt at survival and returning back to their families.
Drifting Home cast and crew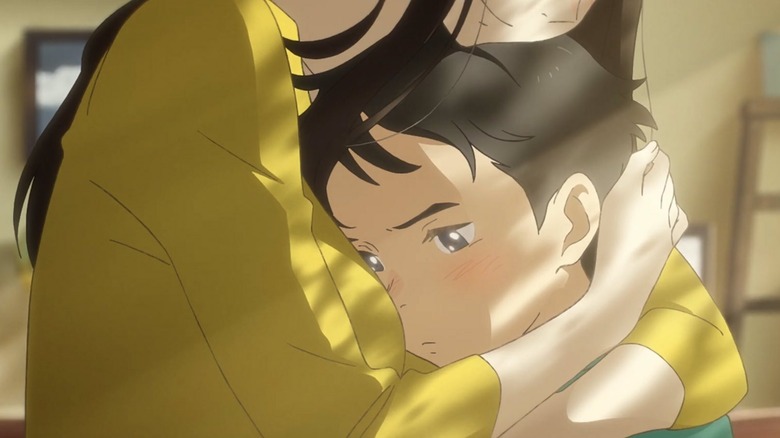 Netflix
Returning to helm "Drifting Home" for the animation studio is Hiroyasu Ishida, who previously directed "Penguin Highway". Co-writing the script with Ishida is Japanese screenwriter Hayashi Mori.
Voicing the ragtag group of castaway Japanese kids, the announced cast is comprised of Mutsumi Tamura, Asami Seto, Daiki Yamashita, Yumiko Kobayashi, Inori Minase, and Kana Hanazawa.
Drifting Home trailer and synopsis
As previously stated, the finer details of "Drifting Home" might be held totally under wraps until the film hits Netflix in September. For now, though, enjoy the alluring animation style and the fantastical premise featured in the brand-new trailer for the forthcoming film. There's even an extended synopsis provided by Netflix included below, sure to satiate the most curious out there (at least for now):
Raised like brother and sister, Kosuke and Natsume have been friends since childhood, but their relationship begins to strain in sixth grade after Kosuke's grandfather Yasutsugu passes away. One day during their summer vacation, Kosuke and his classmates sneak into an apartment complex that is scheduled to be demolished, and rumored to be haunted. Both Kosuke and Natsume grew up there, so the place holds a lot of memories for them. There, Kosuke stumbles into Natsume and is asked if he knows about the mysterious Noppo. But suddenly, they get caught up in a mysterious phenomenon. When they regain consciousness, they see a vast ocean before them. As the apartment complex drifts in a mysterious sea with Kosuke and the others on board, they band together to try and survive. There are tears and fights, and maybe even reconciliation. Will they be able to return to their previous world? A summer farewell journey begins...