A Future Oscar-Winner Had A Dazed And Confused Cameo You Might Have Missed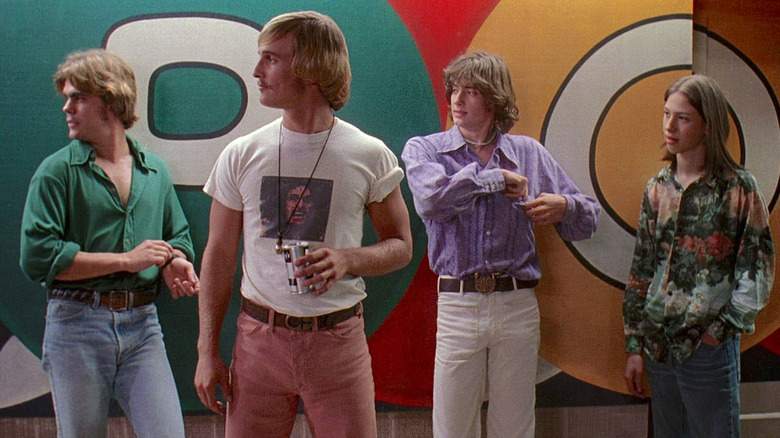 Focus Features
All right, all right, all right. Let's talk about the 1993 masterpiece, "Dazed and Confused," and the future Oscar-winner some fans may not have caught in a blink-and-you'll-miss-it role. While a lot of teen-centric movies tend to focus on the big moments, Richard Linklater's beloved film instead tackles the mundanity of that time period — and the results are fantastic. The movie primarily follows teens at two distinct junctures in their lives: those preparing to enter high school and those getting ready to leave it behind. It takes place on the last day of school, as next year's senior class begins hazing incoming freshmen. Set it 1976 in Austin, Texas, this eternally quotable film also happens to have a perfect soundtrack.
"Dazed and Confused" wasn't a hit at the time of its release, but in the years since, it has become a bonafide classic. Few films manage to capture the high school experience in quite the same way this one does. Watching it now, the movie plays like something of a "who's who" in Hollywood, featuring performances from future stars such as Ben Affleck, Matthew McConaughey, and Parker Posey. While it's easy to spot most of the film's now well known cast members, there is one future Oscar-winner you may not have noticed. So, what famous actor's appearance was so brief that it wasn't even mentioned in the movie's credits?
Renée Zellweger appears as Nesi White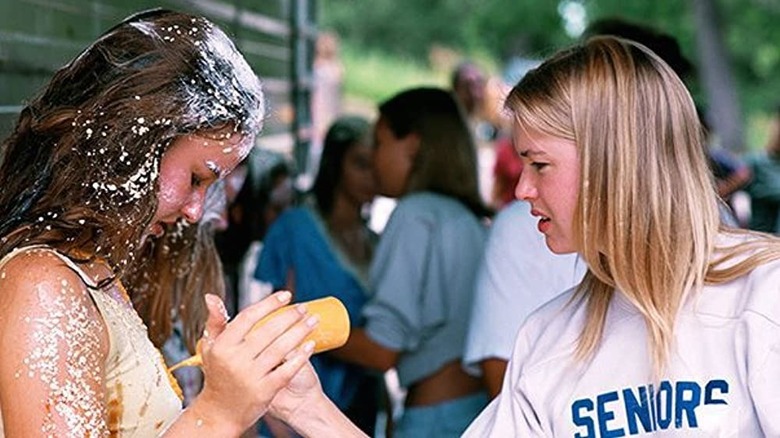 Focus Features
She may not be easy to spot, but Renée Zellweger does show up multiple times in "Dazed and Confused." The actress had no lines, and was uncredited, known only as "Girl in Blue Truck." However, the character is in the film's promotional yearbook, under the name Nesi White. According to The Daily Beast, Zellweger auditioned for Darla, the part Parker Posey landed. Zellweger is a great actress, but could you even imagine anyone other than Posey playing that role? I certainly cannot. Zellweger appears briefly in a few scenes: Freshman hazing, outside the Emporium, and at the party at the Moon Tower.
"Dazed and Confused" isn't the only iconic '90s movie Zellweger appeared in. She also had a very small part in "Reality Bites," as well as a starring role in "Empire Records." My favorite performance of hers from that era is probably her role as Starlene Cheatham in the largely forgotten 1994 film, "Love and a .45." Around that same time, she was also reunited with fellow "Dazed and Confused" alum Matthew McConaughey in "Texas Chainsaw Massacre: The Next Generation." 
Zellweger's breakthrough part may have been in 1996's "Jerry Maguire," but it was her 2001 turn as the titular character of "Bridget Jones's Diary" that truly made her a household name. The film would go on to spawn two sequels. Zellweger received her first Oscar win for "Cold Mountain" in 2003. After taking a hiatus from 2010 through 2016, she returned to acting, later winning her second Oscar in 2019 for her portrayal of Judy Garland in "Judy." Zellweger can currently be seen in "The Thing About Pam," which just began airing on NBC. She may not have been credited in "Dazed and Confused," but the actress has had quite a career in the years since.