Tyra Banks Joins Don't Tell Mom The Babysitter's Dead Remake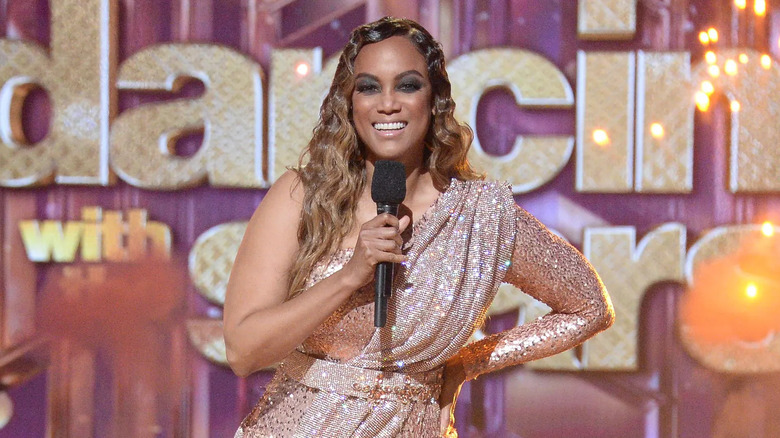 ABC
"Nice old lady inside. Died of natural causes."
Tyra Banks has joined the cast of the upcoming remake of "Don't Tell Mom the Babysitter's Dead," according to Deadline. The film comes to us from Treehouse Pictures and will begin production in July in Los Angeles. This film is based on the 1991 film which starred Christina Applegate, Joanna Cassidy, Keith Coogan, John Getz, and Josh Charles. In the story, a group of kids, including the 17-year-old Sue Ellen or "Swell" (Applegate), are left alone with a hired babysitter while their mother takes a summer-long trip with her boyfriend. Of course, as the title explains, the babysitter dies, and the kids (mostly Swell) have to run the house. They drop off the body to a funeral home with the above note, and do their best. Along the way, Swell starts a fashion career, working for a woman named Rose (Cassidy) who works at General Apparel West.
In the new version of the story, we have a retelling with a Black family, with Banks playing the character of Rose, the woman who runs the fashion outlet that our main character works for. The casting seems fitting, between Banks' modeling career, work on "America's Next Top Model," and the fashion she wears on her new gig as the host of "Dancing With the Stars." 
Banks will play a fashion company director — seems legit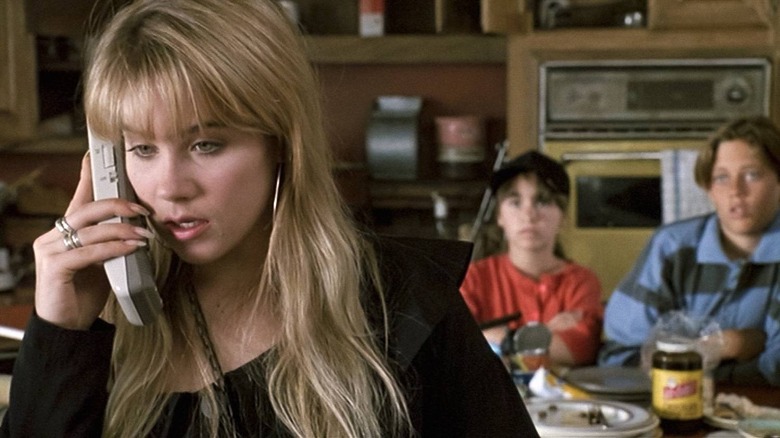 Warner Bros. Pictures
The new version of "Don't Tell Mom the Babysitter's Dead" will be directed by Bille Woodruff ("Yellowjackets"). The script comes to us from "WandaVision" writer Chuck Hayward. Producing the film are Justin Nappi and Juliet Berman from Treehouse Pictures, with Oren Segal. Executive producing are Juliana Maio and Tova Laiter. The 1991 film's executive producer Michael Phillips will do the same job for the remake. 
There was a different remake planned back in 2010 with producer Mark Gordon, though it didn't end up happening. The original film only made just over $25 million worldwide, but it's gained fans over the years. 
Tyra Banks is known for her work as a model and a host, creating and hosting "America's Next Top Model," hosting "The Tyra Banks Show" and now "Dancing With the Stars." She's appeared on other series like "Glee" and "Gossip Girl." It will be interesting to see how the story has to be adapted now that we have cell phones and home cameras. What if mom calls the babysitter? What if she can clearly see that the babysitter isn't in the house? Are we going to get a "Weekend at Bernie's" situation? Is one of the kids good at deepfake videos? Will there be an investigation into some kids leaving a body at a funeral home? Are there no cameras outside that place? The mind reels. 
There is no release date for the film yet, but we'll keep you updated.