David Harbour To Star In Cooper Raiff's The Trashers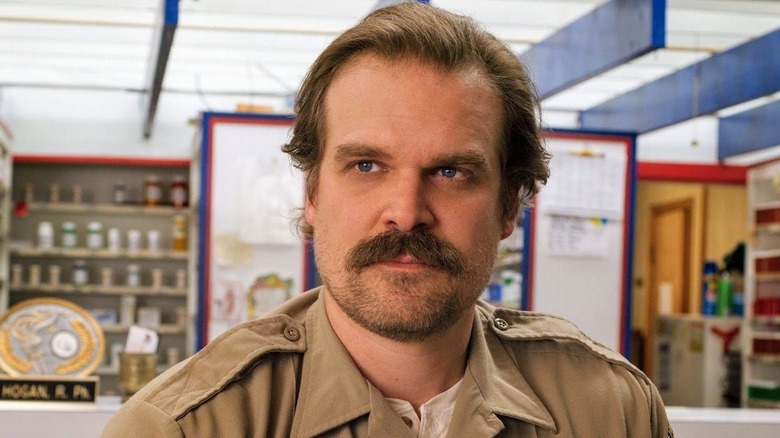 Netflix
We all know David Harbour is quickly attaining "national treasure" status. He was a working actor who slowly established himself as a respectable "that guy" character actor until he landed the career-making role of Jim Hopper in "Stranger Things." I know I get excited to see him pop up and I can't be alone in that sentiment. Harbour can be bombastic and fun while also exploring the emotional side to a character. So, yes, any news of a new film in the works starring David Harbour is good news, and the latest project to nab him is the next film from director Cooper Raiff.
Raiff's latest film, "Cha Cha Real Smooth," was a big Sundance hit starring Raiff himself, Dakota Johnson, Leslie Mann and Brad Garrett that sold to Apple TV+ and will hit that streaming service June 17, 2022.
There's no question that Raiff is a director on the rise and obviously Harbour wants in on some of that action. Raiff's next movie is called "The Trashers" and will shoot this fall with a script by Adam R. Perlman ("Billions") and Raiff.
A real life Tony Soprano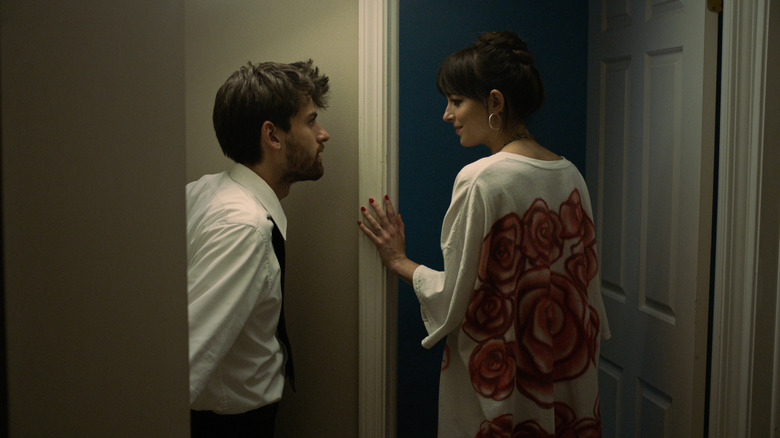 Apple TV+
Harbour will play Jimmy Galante, a real life mover and shaker who owned a large waste disposal service that operated out of Connecticut and New York and had close ties with the mob. The man was charged in 2006 with 98-count indictment that had all the greatest hits included, like racketeering, tax evasion, bribery, mail and wire fraud ... you name it. 
Galante was reportedly one of the inspirations of Tony Soprano and the parallels are pretty clear to any fan of "The Sopranos." This is who Mr. Harbour will be playing in "The Trashers." No other cast members have been announced yet, but we do know that the story will likely be from the point of view of AJ Galante since it is his life story rights that were purchased for this adaptation.
In 2004 Jimmy Galante bought his 17-year-old son, AJ, a hockey team called "The Danbury Trashers," which quickly built a reputation for being brawlers. We're talking regular fights on the ice that resulted in broken legs and even arrests for assault.
Using the context clues at play here I'm getting the feeling that Raiff and his team are going for a "The Sopranos" meets "Goon" vibe here and I'm all for it, especially with Harbour involved. "The Trashers" is slated to film this fall with a likely 2023 release date.